Almost 600 forced marriages planned in Berlin last year – survey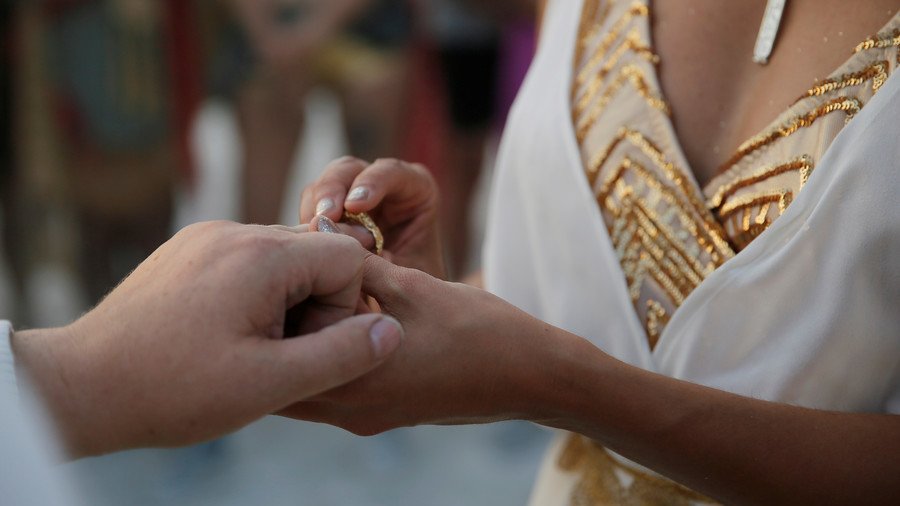 The German capital is a hub for arranging forced marriages, according to a new survey. It found that 570 such arrangements were planned or successfully completed in Berlin last year.
The survey, conducted by the social organization Berlin Working Group against Forced Marriage and reported by German media outlet BZ, polled some 420 facilities. They included youth welfare offices, migration and women's projects, schools, and refugee housing.
It ultimately found that a total of 570 cases of attempted or successful forced marriages took place in the German capital in 2017. In many of the cases (283), the marriage had not yet occurred, but there were concrete plans to carry it out.
Ninety-three percent of those affected by forced marriage were female, while seven percent were male. The majority of those affected (83 percent) had a Muslim background, while the others were of the Christian, Jewish, or Yezidi faith. However, religious information was only available in 444 of the cases.
While the marriages are indeed being planned in Berlin, the vast majority (87 percent) took place outside of Germany.
The figures represent a 19-percent increase from 2013, when the number of successful or planned forced marriages in Berlin reached 460.
But while the 2017 numbers are staggering, the deputy district mayor of the Berlin neighborhood of Neukölln, Falko Lieche, said "we have to assume that these numbers are only the tip of the iceberg." For instance, many people affected would not have sought help or wouldn't have known how to do so.
The head of Papatya, an anonymous crisis organization for girls and young women in Berlin, also agrees that the number is much higher than the survey states.
"The figure is at least ten times the number," Eva Kaiser told Tagesspiegel, in a statement which would mean that some 6,000 such arrangements were organized in Berlin 2017.
The Berlin Working Group against Forced Marriage has stressed that the survey is not qualitatively representative. The group, which was founded in 2001, is coordinated by the Women's and Gender Equality Officer of the Berlin district of Friedrichshain-Kreuzberg.
Like this story? Share it with a friend!
You can share this story on social media: