Germany's 'Achilles heel': Middle East consulates sell forged visas to migrants – media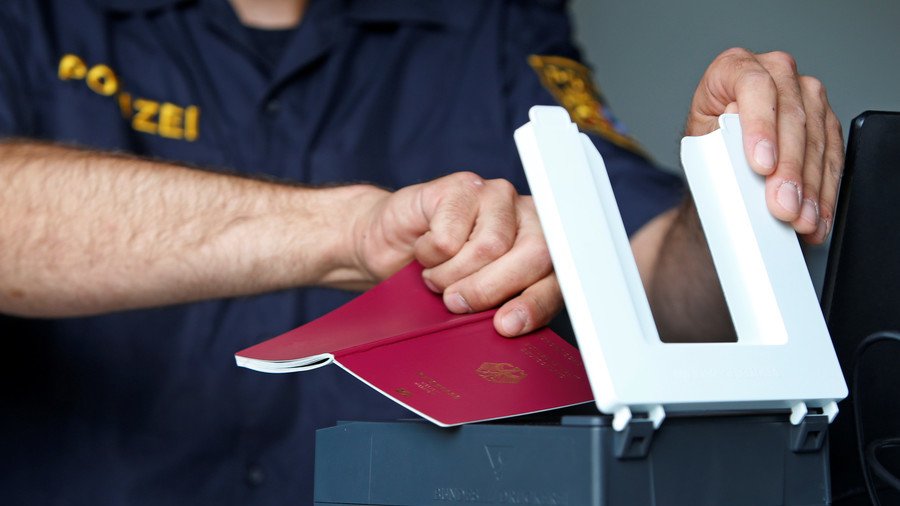 Corrupt officials at German consulates in some Middle Eastern states have been collaborating with people smugglers and literally selling forged visas to migrants seeking to come to Germany as refugees, Der Spiegel revealed.
The corrupt schemes "have been run smoothly [by employees] in the visa centers of many German diplomatic missions abroad," and the Middle East in particular, German Der Spiegel weekly reported, calling the consulates an "Achilles heel" in the fight against people smuggling. The paper also calls the local employees a "weak spot" of German visa departments, as it is they who usually work with people smugglers.
A German consulate in Iraq's northern city of Erbil was particularly involved in one such fraudulent scheme, according to the paper's investigation. Local human traffickers offered to get their clients visas through corrupt consulate officials without the need for an approval by the visa and registration department in Germany. A false document, which could allow a would-be asylum seeker to legally enter Germany as part of a refugee reception program, cost between $3,000 and $13,000.
The shady scheme reportedly ran smoothly between August and December 2017 until finally came to the attention of Foreign Ministry officials. The forgers managed to sell some two dozen visas over this period, Der Spiegel says, adding that the real number of such cases might be much greater.
A similar scheme was run by an employee at a German consulate in Beirut, Lebanon, identified as Mohamad J. The man is reported to have been handling a lucrative visa trade in the consulate between December 2014 and May 2015. He is now facing charges in Germany over 11 instances of selling visas. However, the real number may be much larger, as the investigators have identified as many as 201 suspicious visa applications processed in the consulate over that period.
The German authorities, however, seem to be surprisingly reluctant to investigate such cases. According to Der Spiegel, such probes are usually set in motion only after such incidents hit the media headlines. The authorities started actively investigating the Beirut consulate fraud only after German WDR broadcaster reported on it in its 'Monitor' show.
READ MORE: 'Crisis was avoidable': Ex-German migration agency head slams interior ministry's failure to act
In the case of Erbil, the Foreign Ministry allegedly informed law enforcement agencies about the problem back in December 2017. However, this case apparently remained buried in police bureaucracy for almost a year until the Public Prosecutor's Office finally launched criminal proceedings against the suspected forgers in October 2018.
In an emailed statement to RT, a spokesman for the Foreign Office said that action had been taken "immediately" after reports of corruption emerged in December 2017.
"The Federal Foreign Office is working closely with the Federal Police to clarify the incidents without interruption. We have zero tolerance for criminal behavior and corruption at our foreign missions."
The local employees suspected of corruption and visa forgery are still working in Erbil consulate, according to Der Spiegel. The infamous Mohamad J. from the Beirut consulate and his accomplice are now living in Germany, and are allowed to roam free as they await a court hearing on their case.
You can share this story on social media: