Salvini takes dig at organized crime … by wrecking mafia villa (PHOTOS, VIDEO)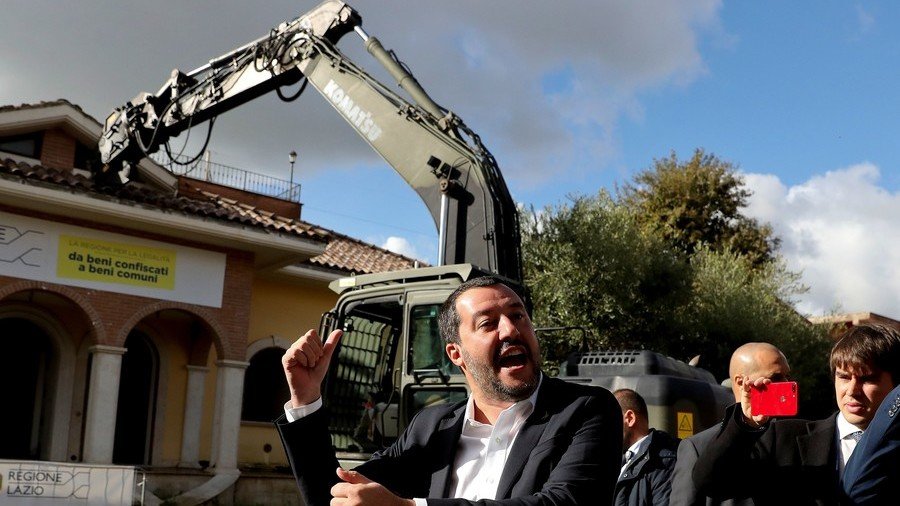 Italian Interior Minister Matteo Salvini wants voters to know that he's tough on crime: And what better way to demonstrate this trait than to help flatten the former home of a mafia clan?
Donning a white hardhat, Salvini used a demolition vehicle to take the ceremonial first swipe at a luxury villa illegally built in Rome by the Casamonica mob family. Obviously there was plenty of media present to document the unorthodox demolition job.
A Ruptly video shows the minister mounting the machine, and with the help of an unidentified gentleman in camouflage, tenderly scrapping off a small chunk of roof tile from the top of the home. The real demolition work, it seems, was left to the professionals – once the camera crews left, of course.
While it was a rather conspicuous photo op, Salvini, who heads the right-wing League party, seems to have had fun with it. Dubbed "the Captain" by his supporters, the minister posted on Twitter a video of him aboard the digger that declared: "The captain activates the bulldozer!"
Speaking to reporters who had convened for the domicile-destroying spectacle, Salvini vowed that he will chase criminals "neighborhood by neighborhood, street by street, villa by villa and shop by shop." (And then, presumably, he will help knock it down.)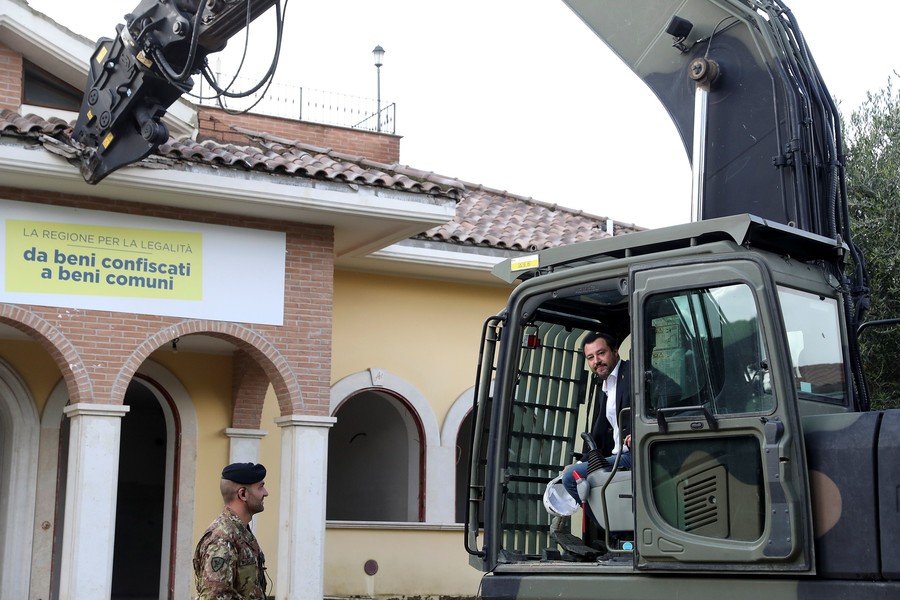 The demolition wasn't just political theatre, however. The property that housed the unauthorized villa will be converted into a children's playground, Salvini said.
Like this story? Share it with a friend!
You can share this story on social media: