Turkish military helicopter crashes in Istanbul residential area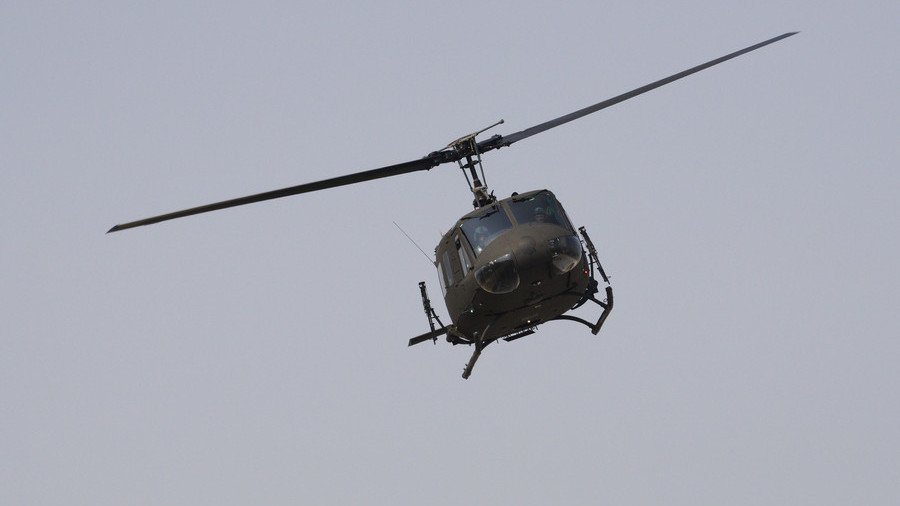 Four people were killed and one injured after a Turkish military helicopter crashed into a residential area of Istanbul's suburbs. The cause of the incident was not immediately known.
The aircraft went down while flying over Sancaktepe, a neighborhood in the east of Istanbul, according to local media outlets. Four service members were killed in the deadly crash and one was badly injured, reported local broadcaster NTV.
It also said that the ill-fated aircraft was a UH-1, a type of American-built utility helicopter that has been in service since as early as the Vietnam War.
The helicopter was reportedly returning from a routine training flight and crashed during landing at a nearby military base.
NTV quoted the Sancaktepe mayor, who said the UH-1 struck the roof of a building before hitting the ground. As the events unfolded, Turkey's Chief of General Staff Hulusi Akar arrived at the crash site to coordinate rescue efforts.
Pilots tried to avoid damaging residential areas even after the helicopter started its nosedive, General Akar said later in the day. He confirmed two officers, two non-commissioned officers, and one master sergeant were on board the aircraft.
Fire brigades and ambulances were scrambled to deal with the emergency, and the scene was cordoned off by police. The only surviving service member was taken to hospital, Anadolu reported.
Also on rt.com
Turkish military training plane crashes in Izmir province, 2 pilots dead
The UH-1 Iroquois (later nicknamed "Huey") was developed by Bell Helicopter in the late 1950s with more than 16,000 aircraft built since then. The Turkish Air Force flies several dozen "Hueys," according to open sources.
Think your friends would be interested? Share this story!
You can share this story on social media: