Toxic 'protection': Chemical release blamed on USAF base in Germany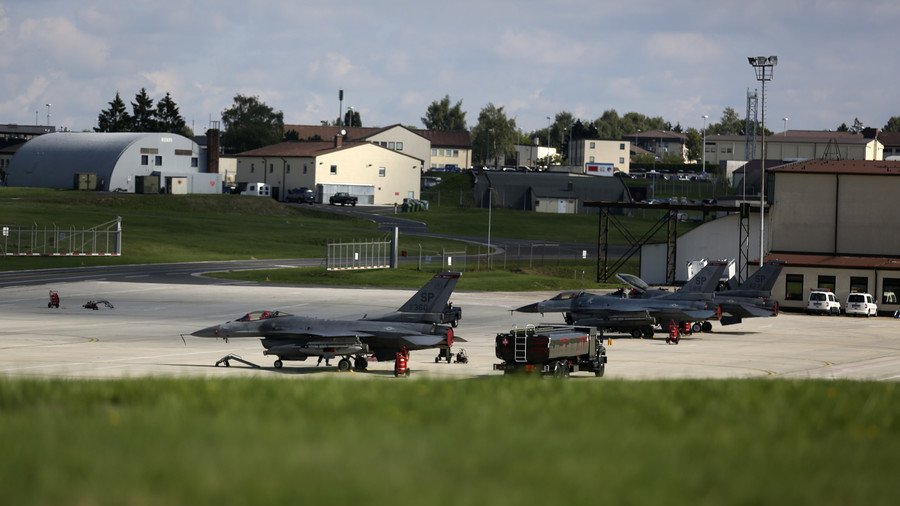 Rivers and ponds near a US airbase in Germany are increasingly polluted by a toxic chemical believed to cause cancer, RT Deutsch reveals. Some locals were reluctant to speak out as they feared losing their jobs at the site.
Located in an idyllic German countryside, this US Air Force base in Spangdahlem is steadily becoming the main source of trouble for local residents, RT Deutsch reveals in an investigative report. It says that water and soil around the base is contaminated with perfluorinated chemicals (PFCs), a kind of substance thought to cause cancer.
PFCs are usually found in firefighting foam which has been used during live fire exercises around Spangdahlem base, and its concentration in rivers and ponds is far higher than allowable standards, according to the investigation.
Speaking on camera, locals have been divided as to whether there is reason for concern.
"Many people here can complain about aircraft noise and the pollution that comes from above and contaminates the soil," a local man told the crew, but another said there are "no disturbances" coming from the base.
Authorities tried to calm things down and told RT the number of cancer patients "did not increase significantly." Also, an agency in charge of environmental protection told the reporter the toxins cannot damage residents' health as sources of drinking water in the area are closed off for "economic reasons." Professor Eberhard Greiser of Bremen University explained to the channel that it is extremely difficult to prove that cancer develops in humans due to PFCs.
The assurances, however, were little comfort for people living near the base who suspect the hazardous substance has a devastating effect on their health. "No wonder that every second person has cancer," a middle-aged woman said. "I also have cancer, as does my supervisor I work with."
Some residents were reluctant to appear on camera, fearing they might lose their jobs at the base, which is one of the biggest employers in the area. Its local staff usually receive a housing allowance and decent benefits.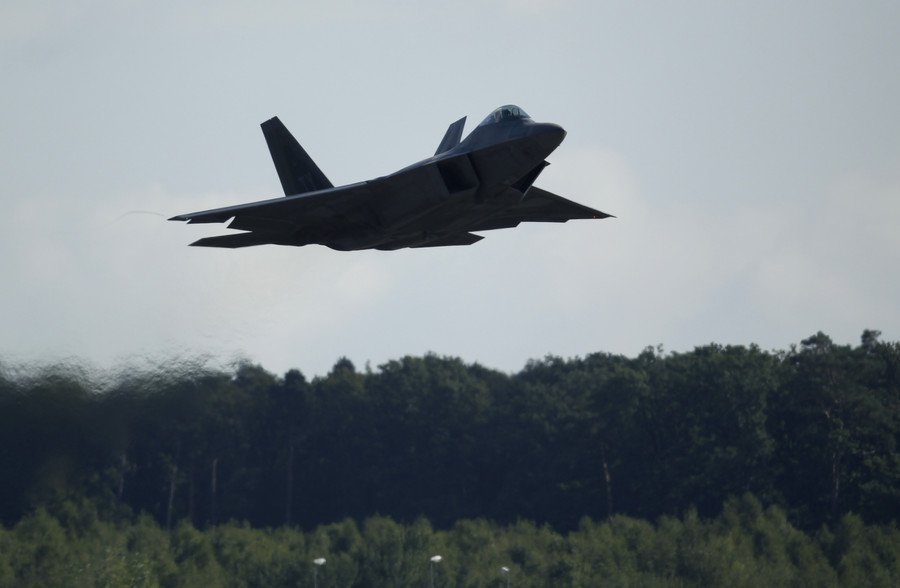 "A lot of people are working [there], a lot of Germans from the region are employed [at the base]," a man, who asked to remain anonymous, said. "We'd better tell nothing about it," according to another man, whose friend explained: "He works there and we also have a job there."
A woman, who also asked to hide her identity, says that she simply fears for the health of her child "as an increasing number of cancer cases" is emerging in the area.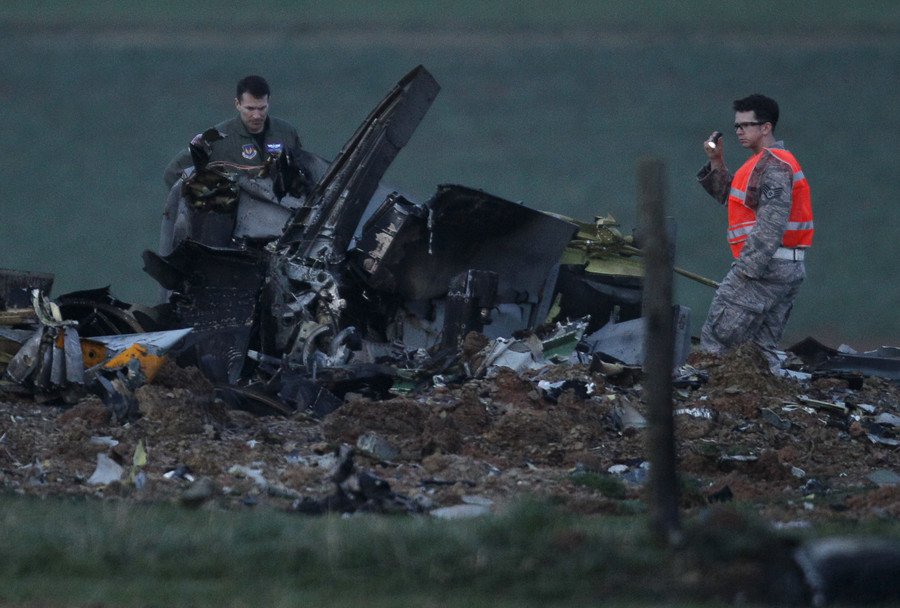 As the investigation proceeded, RT found that it is extremely difficult to receive any information on toxin contamination from the base, let alone filing appeals. SGD Nord, a local water authority, directed inquiries to Germany's Real Estate Agency (BImA), which formally owns the base. Other German agencies simply ignored requests for information, correspondent Maria Janssen, said.
Also on rt.com
70,000 people protest US army base in Okinawa
Built in the 1950s, Spangdahlem evolved into a sizeable airbase, housing dozens of fighter and refueling aircraft, as well as numerous transport planes.
Spangdahlem is not the first overseas US base to cause unease among locals. Earlier in November, hundreds gathered around the Dal Molin base in Vicenza, Italy to protest the US military presence there. In Japan, protests against aircraft noise, dangerous incidents, and crimes committed by the Americans have drawn thousands of people in Okinawa and other locations.
Like this story? Share it with a friend!
You can share this story on social media: