US wanted to bring 2 Koreas to 'secret high-level talks', declassified docs reveal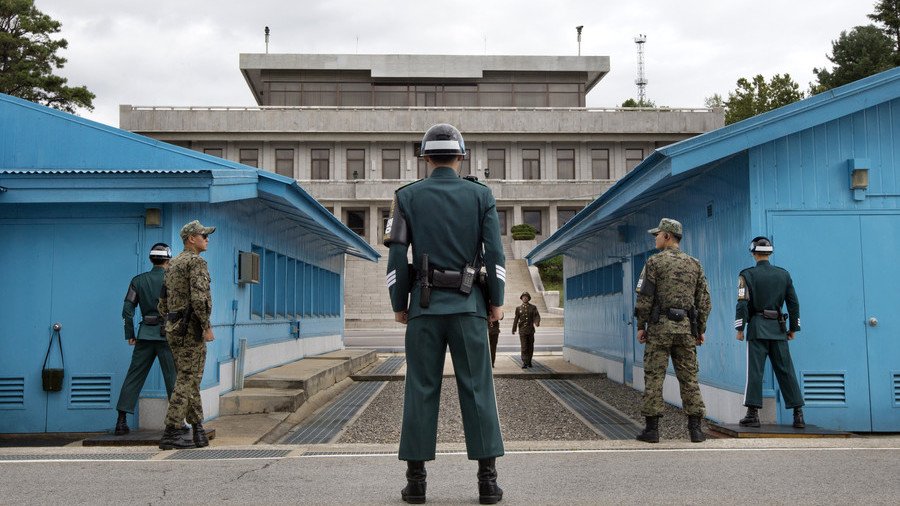 Former US President Jimmy Carter tried to bring North and South Korea to the negotiating table in the late 1970s as Seoul was pleading for continued US protection, Yonhap reported citing declassified documents.
A partial transcript of a conversation published by Yonhap shows that former South Korean President Park Chung-hee sought guarantees from President Carter for US protection as a bulwark against the North's military superiority. The talk is said to have taken place in 1979, some 26 years after the end of the Korean War, which resulted in an armistice but not a peace treaty between the formerly united countries.
In a bid to ease tensions in the turbulent region, Carter attempted to convene a summit with both North and South Korea in Jakarta. According to Washington's plans, the talks were meant to be observed or even joined by China, to pave the way for "a four-way political conference."
According to the documents, however, North Korea, then ruled by Kim Il-sung, was not particularly interested in the talks at that time. The leaks do not provide any information as to why Pyongyang did not enter into the talks, nor is it clear whether other issues came into play.
Also released was a declassified letter from Carter to Indonesian President Suharto, thanking him for making the island of Bali available as a meeting place for Korean government representatives. He praised the Indonesian leader's "statesmanlike gesture" to enable "a process which can only serve to reduce tensions in Asia and contribute to peace in the world."
Every president since the end of the war has made some kind of diplomatic overture to North Korea, but Carter's were apparently more successful than most.
In 1994, he became the first former US president to visit Pyongyang, signing an aid-for-disarmament deal that lasted for nearly a decade. Carter returned to Pyongyang in 2010 to secure the release of American prisoner Aijalon Gomes, who had been sentenced to eight years for entering North Korea illegally.
Recent tensions over Pyongyang's missile and nuclear tests have brought the region to the edge of open conflict. While the West has pinned all the blame on North Korea, the latter has said it feels provoked by the constant war games conducted by the US and its regional allies on its doorstep.
A Russia-China sponsored plan to halt the drills in exchange for Pyongyang stopping its missile program was rejected by Washington earlier this year.
After an intense war of words between US President Donald Trump and North Korean leader Kim Jong-un, there was major progress following their milestone summit this summer. Trump met with Kim in Singapore, where the North Korean leader agreed to work towards denuclearization. Since then, the rhetoric from both sides has ranged from praise to doubt.
Think your friends would be interested? Share this story!
You can share this story on social media: