European security held hostage by Washington's geopolitical games – Lavrov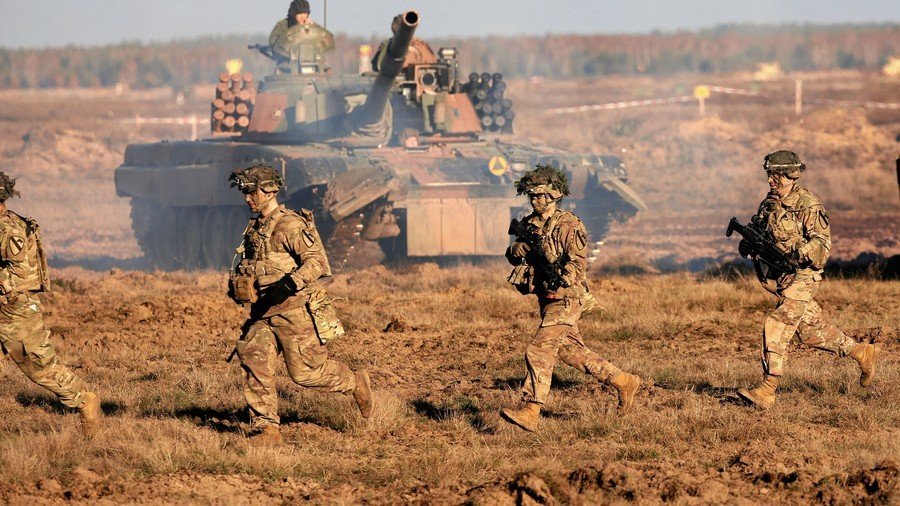 The blindness of the EU bureaucrats allows the US to instigate dangerous military activity near Russian borders, jeopardizing the security of the whole European continent, Sergey Lavrov, Russia's Foreign Minister, said.
The Ukrainian crisis, which was used as a justification for sanctions against Moscow, is "a result of geopolitical games, played by the US and their allies in several countries, as well as the blindness of the bureaucrats in Brussels," Lavrov, who was visiting Portugal on Saturday, said in an interview with local Publico paper.
The EU leadership "not only sacrificed its principles and values by turning a blind eye to the armed coup in Kiev, in which a democratically elected president was deposed, but followed Washington's lead and joined the anti-Russian sanctions," he added.
In February 2014, Ukrainian President, Viktor Yanukovich, was removed from power as a result of a violent uprising, in which a key role was played by the radical nationalist groups. A few months later, the new government in Kiev launched the so-called "anti-terrorist operation" in the south-east of the country after the local population refused to recognize the results of the coup.
The conflict in Donbas, which has claimed more than 10,000 lives, is still ongoing as the Ukrainian authorities don't seem willing to commit to the truce earlier reached with the Republics of Donetsk and Lugansk.
"And what have we now?" Lavrov wondered. "The architecture of dialogue between Russia and the EU is seriously damaged; the European producers suffer multi-billion losses [due to sanctions and countermeasures by Moscow]; there's a new conflict in Europe."
Meanwhile, the Americans, who are directly responsible for the "unhealthy situation" in Europe, "suffer no losses," he said.
"Moreover, they use this situation to instigate dangerous military activity near the Russian borders by spinning new arms races in our neighborhood where, we hoped, there was no place for a new Cold War," the FM said, referring to the massive NATO buildup in Eastern Europe in recent years.
READ MORE: Those who don't listen to Russia's diplomacy should listen to its military – Foreign Ministry
The security of Europe and its nations "is becoming a hostage of the destructive policies, carried out from the other side of the Atlantic," he said.
Think your friends would be interested? Share this story!
You can share this story on social media: