Back to the conflict? Turkey's 'she-wolf' opposition leader threatens repeat invasion of Cyprus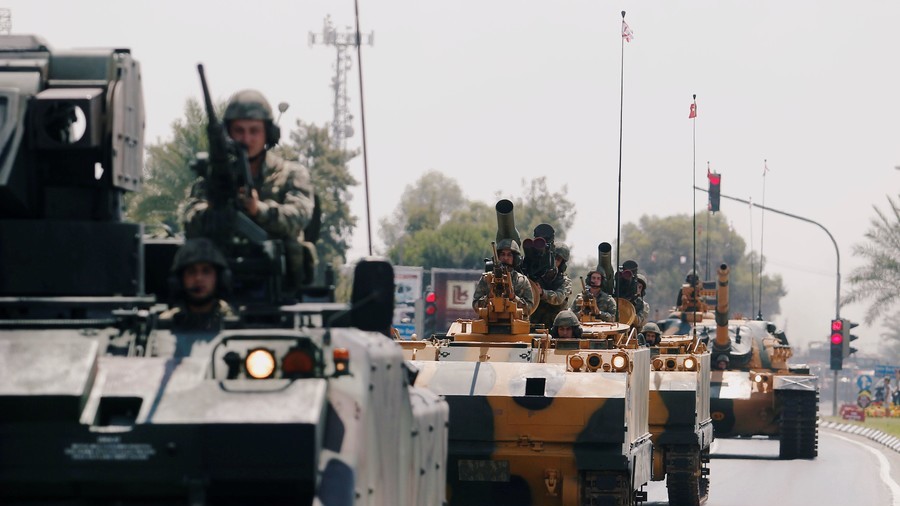 A leading Turkish opposition leader has threatened to warm up the frozen conflict in Cyprus after declaring that the entire island belongs to Turkey and could even be reinvaded if necessary.
Disputes over oil and gas reserves in the eastern Mediterranean have reignited decades-old tensions between Cyprus and Turkey, but Meral Aksener, who heads the nationalist İyi (Good) party, has taken a particularly extreme stance on the issue.
"Cyprus is Turkish and will remain Turkish," Aksener, who ran for president against Recep Tayyip Erdogan earlier this year and was dubbed the "she-wolf," declared in an address before the Turkish Parliament.
Using the code phrase that launched Turkey's 1974 invasion of the island, the politician warned: "You should know that if need be 'Ayse will go on holiday again.'"
Her comments come a month after a controversial adviser to Turkish President Recep Tayyip Erdogan boasted that Greece would be swiftly vanquished in any future conflict with Turkey.
"Greece will end up in a catastrophe within three to four hours if it wages a war against Turkey," the adviser, Yigit Bulut, said. "It would be like a fly picking a fight with a giant."
Ethnic violence between the Greek majority and Turkish minority plagued Cyprus after it gained independence from British rule in the 1960s. The violence reached its peak in 1974, when Cyprus was invaded by Turkey after a Greek coup d'état.
The military operation resulted in the country being split. The self-declared state of Northern Cyprus emerged as a result, which is only recognized by Turkey.
Despite repeated UN efforts to resolve the dispute, the conflict remains frozen, with thousands of Turkish troops still stationed in the island's north.
Like this story? Share it with a friend!
You can share this story on social media: