Greece will suffer catastrophe within 3-4hrs if it wages war with Turkey – Erdogan adviser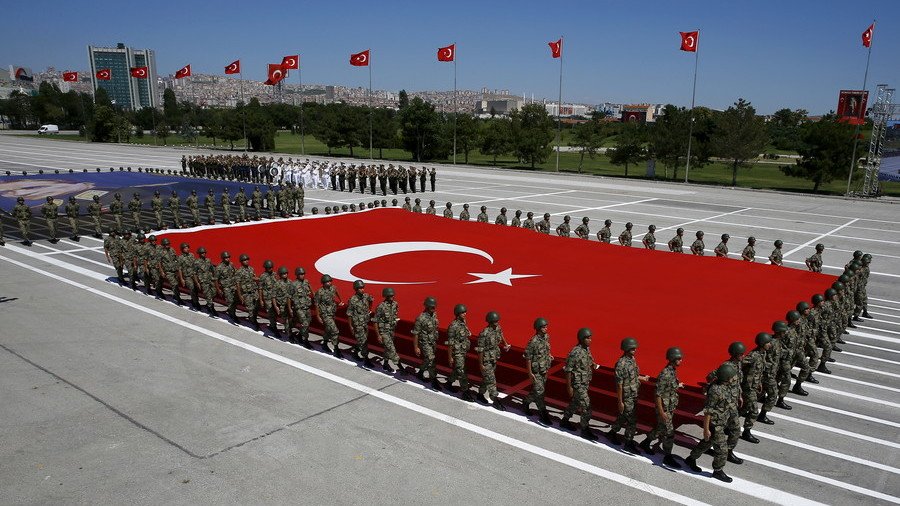 A controversial adviser to Turkish President Recep Tayyip Erdogan has issued a sobering warning to Greece, saying it "will end up in a catastrophe" within hours if it decides to wage war on Ankara.
Perhaps having some 'insight', known only to the adviser, Yigit Bulut stated: "Greece will end up in a catastrophe within three to four hours if it wages a war against Turkey." Notably, the suggestion comes from someone who once said Greece is not a challenge to Turkey as "it would be like a fly picking a fight with a giant."
Bulut's boastful remarks – made recently on local TV – came amid another round of tensions between Turkey and Greece.
#Greece will totally end up in a catastrophe within three to four hours if it wages a war against #Turkey, claims Turkish president chief aide Yigit Bulut who says Greek was provoked by major powers to attack on Turkey, citing frigate intercept incident in Mediterranean. pic.twitter.com/Q6NZlJngDA

— Abdullah Bozkurt (@abdbozkurt) October 26, 2018
Earlier in October, Turkey slammed Athens for using a military frigate to intercept the Turkish search and exploration vessel Barbaros Hayreddin Pasa, in the Mediterranean. The Greek warship asked the vessel to withdraw, claiming it lacked authorization to explore the Greek continental shelf. Amid the confrontation, the Turkish Naval Forces, active in the area, reportedly rushed to protect the ship, leading to diplomatic sparring between the neighbors following the encounter.
Relations between Athens and Ankara have been strained since Ottoman times, and from time to time, both sides accuse each other of provocations, but nothing indicates that any government would actually plot an all-out war. In 1952, both nations joined NATO, making a military conflict even more unlikely.
Bulut, meanwhile, is a rather controversial figure in Turkish politics. He was named senior adviser to Erdogan in 2013, and later became chief adviser on the economy. A former journalist and TV presenter, Bulut is no stranger to crass language. He once claimed that Erdogan's enemies planned to kill the leader "with telekenisis."
The politician has also baffled the public with bizarre conspiracy theories, for example that German airline Lufthansa secretly stoked anti-government protests in Turkey in hopes of diverting traffic from Istanbul airport, or that foreign chefs appearing on cooking shows on Turkish TV are, in fact, undercover spies.
He has never been shy about striking a belligerent tone either. In 2015, Bulut declared that he is "ready to die" for Erdogan. "I have two licensed pistols and I have collected hundreds of bullets over the years thanks to my legal rights," the president's adviser stated at the time.
Like this story? Share it with a friend!
You can share this story on social media: