'Electric shocks & broken bones': Amazon workers to protest 'inhuman' conditions on Black Friday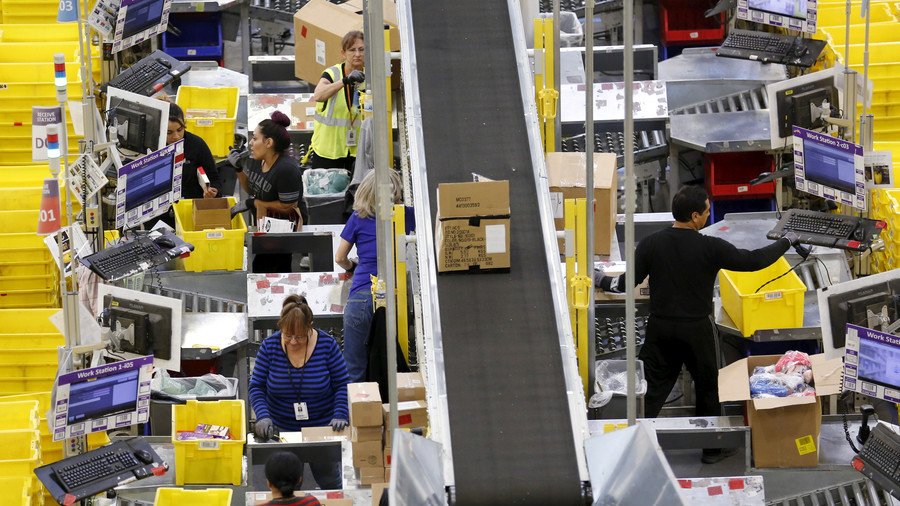 Amazon warehouse workers are set to protest 'inhuman' working conditions in planned demonstrations across Europe on Black Friday.
Hundreds of Amazon employees are working with the British trade union GMB and planning to gather outside five of the website's fulfillment centers on Friday. Meanwhile, in Italy and Spain, a 24-hour strike is planned.
The biggest of the UK demonstrations is arranged for Rugeley, near Birmingham, where more than 100 workers and GMB members are expected to show up. The UK's shadow work and pensions minister, Jack Dromey, is also expected to speak at a rally following the protest.
'Broken bones'
GMB spokesman Tim Roache told Business Insider that the workers were not trying to disrupt Black Friday sales, but simply attempting to raise awareness about the "frankly inhuman" working conditions. The goal, he said is to "get Amazon around the table" for workers' voices to be heard.
People are "breaking bones, being knocked unconscious, and being taken away in ambulances," he said.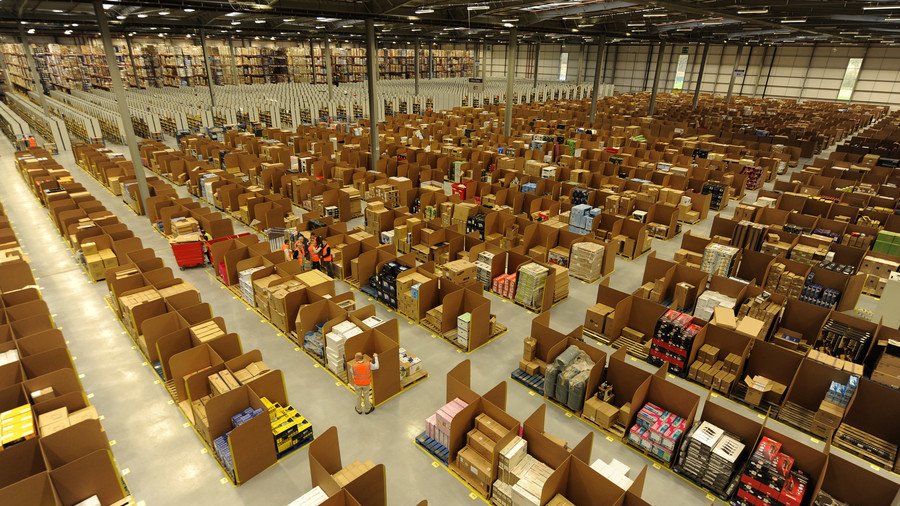 The GMB reported last year that ambulances were called to Amazon warehouses in an incredible 600 times in the last three years for incidents including electric shocks, exhaustion, chest pains, major trauma — and on three occasions even pregnancy-related issues. "At a similar sized supermarket distribution warehouse a few miles away, there were just eight call outs during the same period," the GMB said at the time.
The GMB gathered disturbing statements from Amazon employees in advance of the protests.
One pregnant woman reported that she is forced to "stand 10 hours without a chair" and told to work hard, despite her superiors knowing she is pregnant. Another described Amazon as "an awful place to work" where people "can't breath or voice an opinion" and "feel like a trapped animal with lack of support and respect."
We are also asking people when they buy from Amazon,to leave a product review,calling out Amazon on their Exploitative Treatment Of Workers - "Respect your workers Amazon - They are not Robots - Recognise GMB Union!

— Rachelle Wilkins (@WilkinsRachelle) November 22, 2018
Ongoing accusations
It's not the first time Amazon has come under fire for atrocious working conditions. A 2017 investigation by an undercover journalist for the Daily Mirror found that workers were treated "like animals" and forced to work until they physically collapsed.
Another investigation found that the company "arranged to have paramedics parked in ambulances outside" its warehouses in the hot summer months because some of them lacked air-conditioning. Stories have also circulated about Amazon workers urinating in bottles to avoid long walks to the toilets, in order not to miss their work targets.
READ MORE: Back to earth, Bezos! Amazon chief under fire for space travel plans as workers struggle
The company has also been criticized for not paying workers a livable wage. After a campaign of pressure from high profile figures like US Democratic Senator Bernie Sanders, Amazon agreed to raise its minimum wage to $15 an hour in October, but quickly announced that it would be slashing employee benefits to offset the costs.
Amazon has denied the claims that its warehouses are dangerous places to work, telling Business Insider in a statement that conditions are safe and any reports to the contrary are "simply wrong."
You can share this story on social media: