US targets within Iranian missiles' striking range, commander warns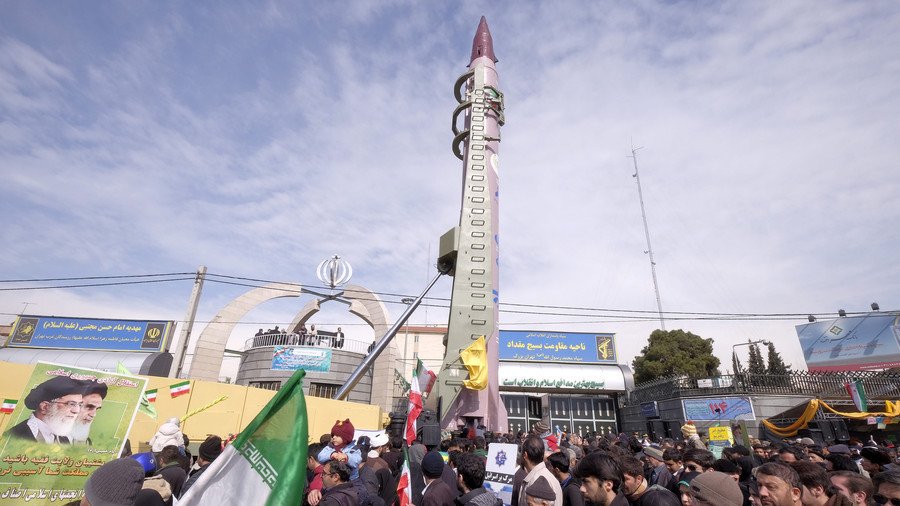 Iranian missiles can now reach numerous US military targets throughout the Middle East, including aircraft carriers and military bases, a Revolutionary Guard commander has warned.
"They are within our reach and we can hit them if they make a move" said Amirali Hajizadeh, the head of the Iranian Revolutionary Guard's Airspace Division, according to Iran's Tasnim news agency. Iran's bold rhetoric reflects the severe and escalating level of tension between the two countries, as pointed words increasingly turn into pointed weapons.
Iranian missiles can allegedly now hit targets at distances of 450 miles (700 km), significantly bolstering the country's defensive capability.
Dozens of US bases surround the Islamic Republic in nearly every country on the nation's border, particularly on the coast of the Persian gulf in neighboring Saudi Arabia. Following Washington's unilateral withdrawal from the 2015 JCPoA deal, known simply as the Iran Deal, obstinate demands and fresh sanctions packages have been flung at Tehran. The US wants Iran to not only end any and all advancements in the nuclear field, but also to abandon attempts at a ballistic missile program and end its influence in the region. In turn, Iran is heightening its defensive capabilities, sensing that conflict could be around the corner.
Iran's Supreme Leader Ayatollah Ali Khamenei personally stepped in to the preparation process to set a 1,200 mile (2,000 km) cap on the range of Iran's ballistics in order to demonstrate the defensive nature of the weapons. The range capacity announced today is, nonetheless, sufficient to reach US bases in Afghanistan, the UAE and Qatar.

Like this story? Share it with a friend!
You can share this story on social media: