American missionary slain by volley of arrows from 'world's most dangerous tribe'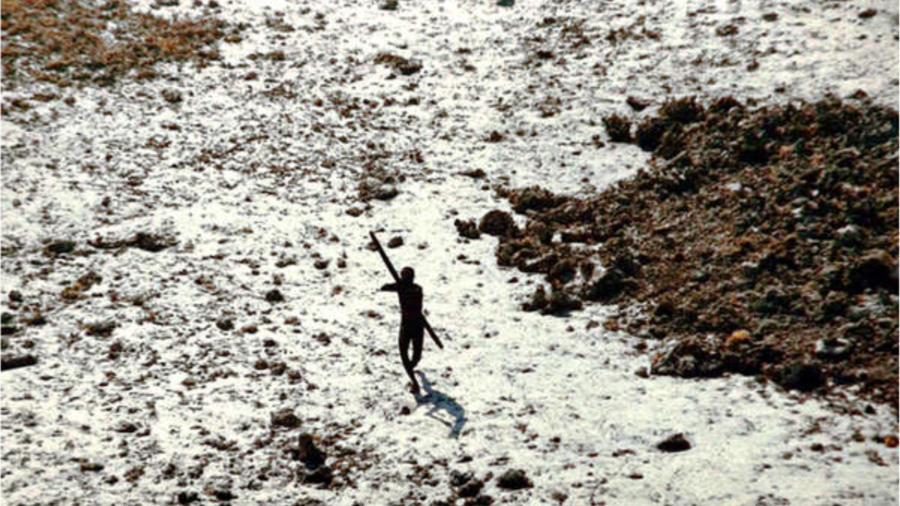 An American man has been killed on a remote island by hunter-gatherers from the Sentinelese community, believed to be the last pre-Neolithic tribe who have avoided contact with the outside world for the past 60,000 years.
Missionary John Allen Chau, 27, was brought to India's North Sentinel Island by local fishermen on November 16 following a failed attempt just two days earlier. He travelled alone to make landfall in a canoe.
His body was discovered by fishermen riddled with arrows and half-buried in the sand the next day, but has not yet been retrieved as the tribe, believed to number between 50 and 150 people, are so aggressive towards outsiders. The group of seven fishermen who brought him to the North Sentinel island have all been arrested.
"He was attacked by arrows but he continued walking. The fishermen saw the tribals tying a rope around his neck and dragging his body. They were scared and fled but returned next morning to find his body on the sea shore," an unnamed source told the AFP.
Earlier this year, the Indian government excluded this island and 28 others from the Restricted Area Permit or RAP regime till December 31, 2022 meaning foreigners may visit the island without permission.
"This tragedy should never have been allowed to happen. The Indian authorities should have been enforcing the protection of the Sentinelese and their island for the safety of both the tribe, and outsiders," London-based Survival International Director Stephen Corry said in a statement.
Corry claims the easing of restrictions "sent exactly the wrong message" to foreign visitors. He also suggested that there's a chance the unexpected contact has exposed the tribe to potentially deadly pathogens against which they have no immunity.
"Police said Chau had previously visited North Sentinel island about four or five times with the help of local fishermen," journalist Subir Bhaumik told the BBC. "The number of people belonging to the Sentinelese tribe is so low, they don't even understand how to use money."
Previously, it was illegal to even film or photograph the tribespeople with punishments of up to three years in prison. Following the 2004 Indian Ocean tsunami, when rescuers flew overhead to check for survivors their helicopter was repelled by repeated volleys of arrows from the tribespeople, widely considered 'the most dangerous tribe in the world.'
Think your friends would be interested? Share this story!
You can share this story on social media: