'Most brilliant leader': Philippines ex-dictator Marcos breaks fake world record thanks to Facebook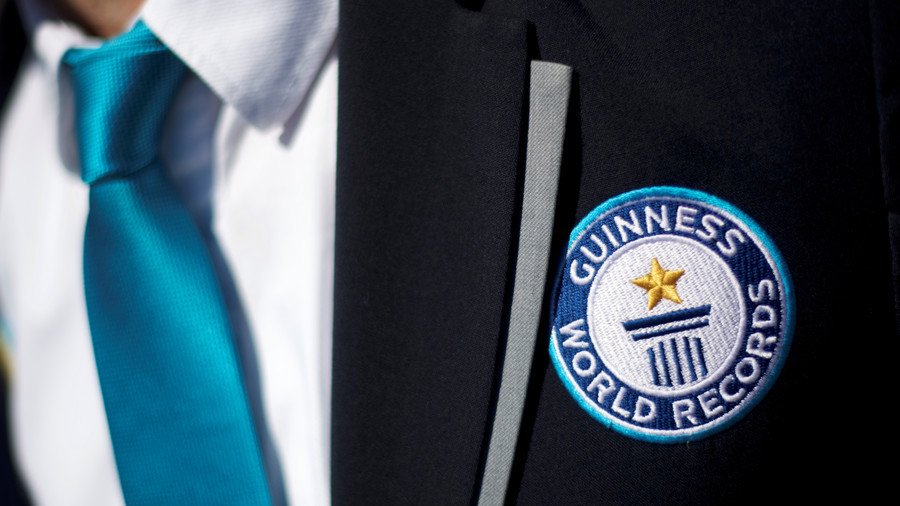 Philippines' ex-dictator Ferdinand Marcos holds the Guinness World Record for 'Most Brilliant President in History," a Facebook post shared almost a thousand times claimed… before AFP news agency debunked it.
A Facebook page with almost one million followers posted a picture of Marcos, who ruled the Philippines between 1968 and 1986, with a caption claiming he had won the notable Guinness World Record Prize.
The post, which reached over 2,700 people and was shared nearly a thousand times in less than 24 hours, when translated into English reads: "They cannot even match Apo's [Marcos] achievements… that's why they assail him continuously as well as distort the truth."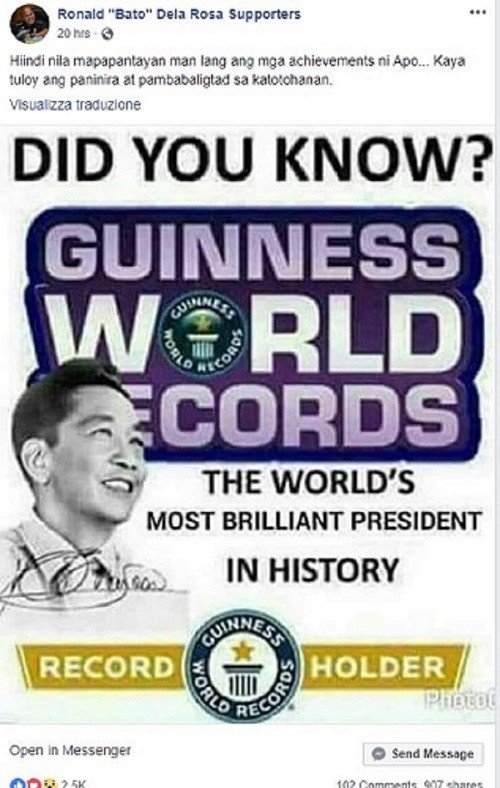 But according to AFP, who first checked the Guinness World Records' site, no such award was given to the former dictator, who was head of state in Manila from 1968 until he was toppled in 1986. He died that same year.
What the Guinness World Records website actually remembers Marcos for, on the other hand, is being responsible for the 'Greatest Robbery of a Government.' He in fact stands accused, alongside his wife Imelda, of stealing an eye-watering $860.8 million
The post, uploaded on November 19, now appears to have been removed. The Facebook page is for supporters of Ronald dela Rosa, the country's former police chief and who has fielded himself for the 2019 Senate run.
READ MORE: 13yo Double Dutch champ smashes own record for most jumps in 30 secs (VIDEO)
Both Dela Rosa and the Marcos family are close to the Philippines current president, Rodrigo Duterte.
The post received mixed reactions, with some stressing there was no truth in the affirmations being made and others wholeheartedly believing them.
"I believe so... almost anything in good governance started with Marcos," wrote one person.
Another user copied the summary to the real Guinness Record which Marcos won for the 'Greatest Robbery of a Government'.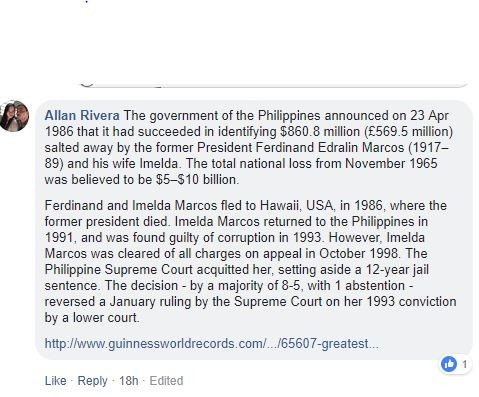 Like this story? Share it with a friend!
You can share this story on social media: