Cat survives 18 pellet air rifle barrage in shocking case of animal cruelty (PHOTOS, VIDEO)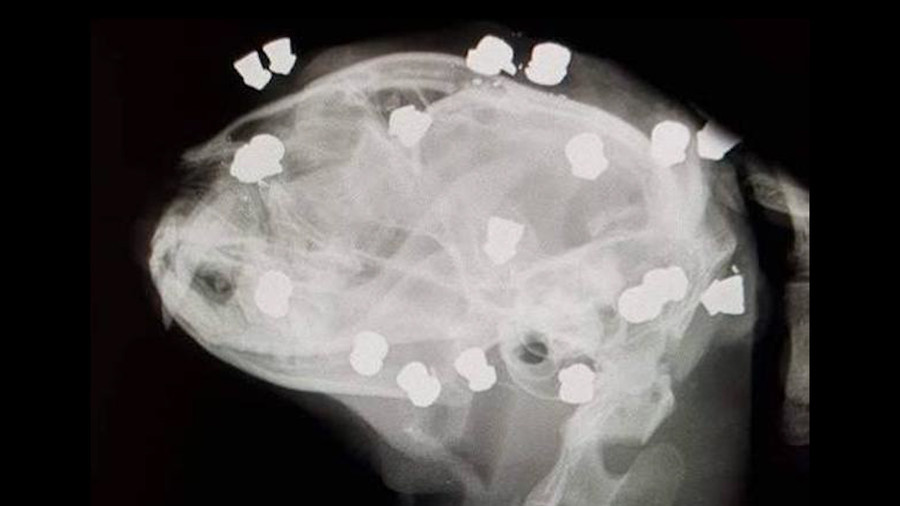 A gutsy cat that managed to survive being shot 18 times with an air rifle is recovering well after an attack that has been slammed as a "flagrant case of animal abuse."
The sickening incident took place in Lardero in Northern Spain's autonomous La Rioja region late last week. A passerby was alarmed when he found the bloodied and disorientated tabby wandering the streets of the village on Friday.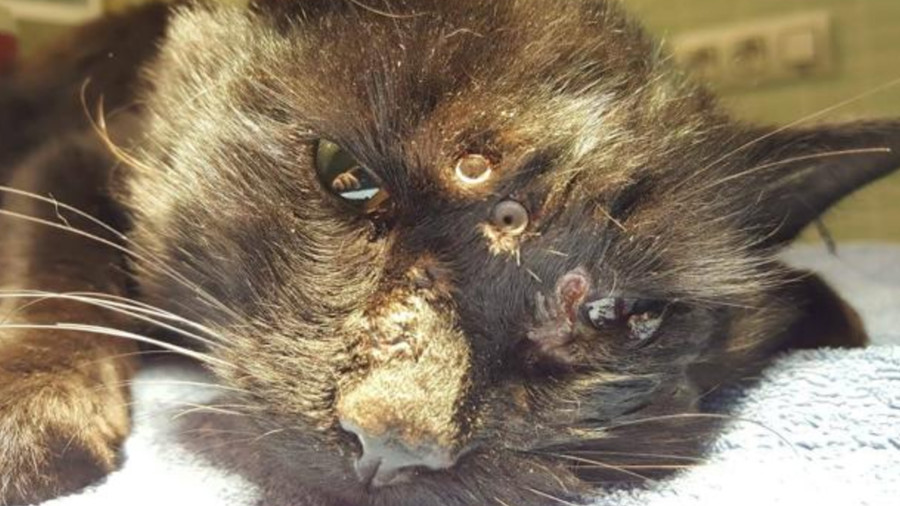 He quickly brought the distressed animal to the vet where they found 18 pellets embedded in its face, head and neck. The cat was extensively wounded and had lost an eye in the attack. Being hit with just one pellet is often fatal for felines.
Local animal welfare association Sacrificio Cero reported the incident to the authorities and local media coverage has sparked outcry in the area. The shocking case of cruelty comes following a spate of dog poisonings in the nearby city of Logroño in recent months.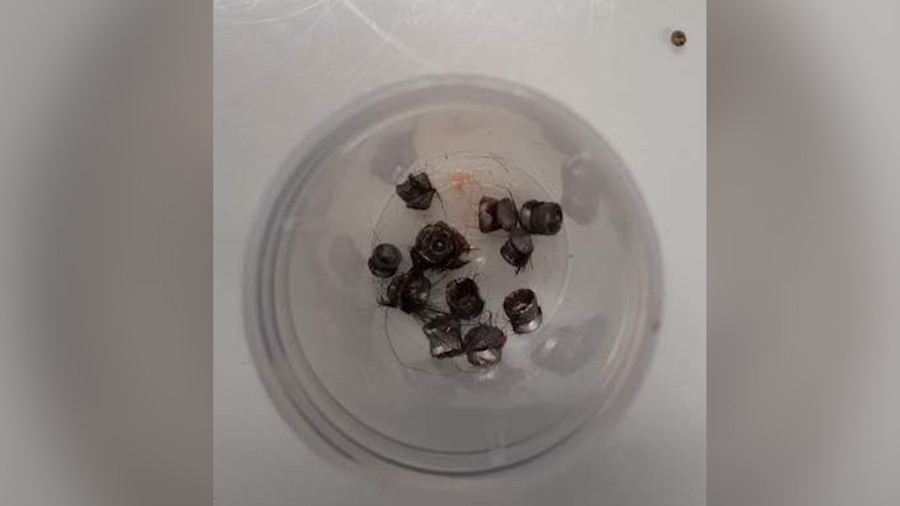 "We cannot allow that there continue to be such flagrant cases of animal abuse or that they go unpunished," Victoria León, the group's manager, said to local news outlet La Rioja.
The type of pellets found encrusted in the cat's head and the depth of the wounds lead investigators to believe that the shots were made one by one, so the unfortunate animal must have been confined and unable to escape the gunman.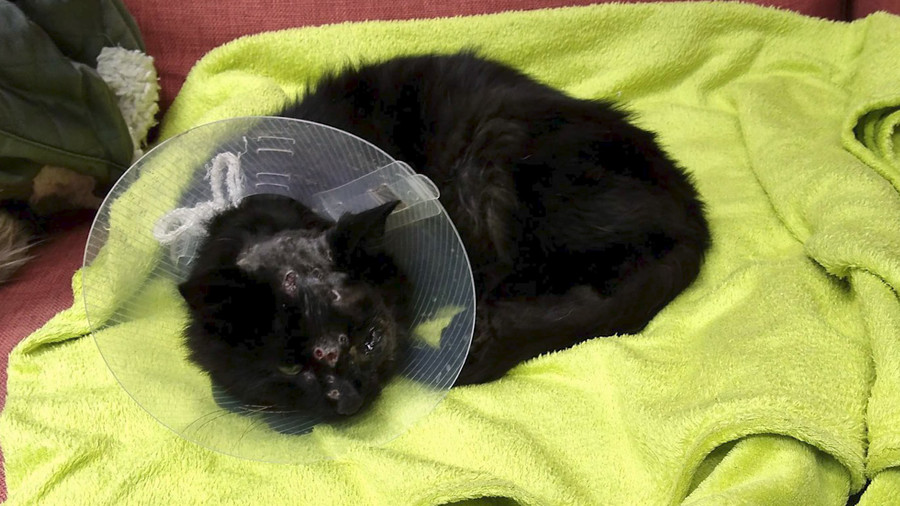 Despite losing an eye the hardy young cat, who has been dubbed 'Grazny', has made a remarkable recovery and he is now up for adoption. The horrific ordeal hasn't turned him off people and the animal welfare group say he is very affectionate.
Like this story? Share it with a friend!
You can share this story on social media: