Frozen in flight: Flamingo rescued after crash landing in bitterly cold Siberia (VIDEO)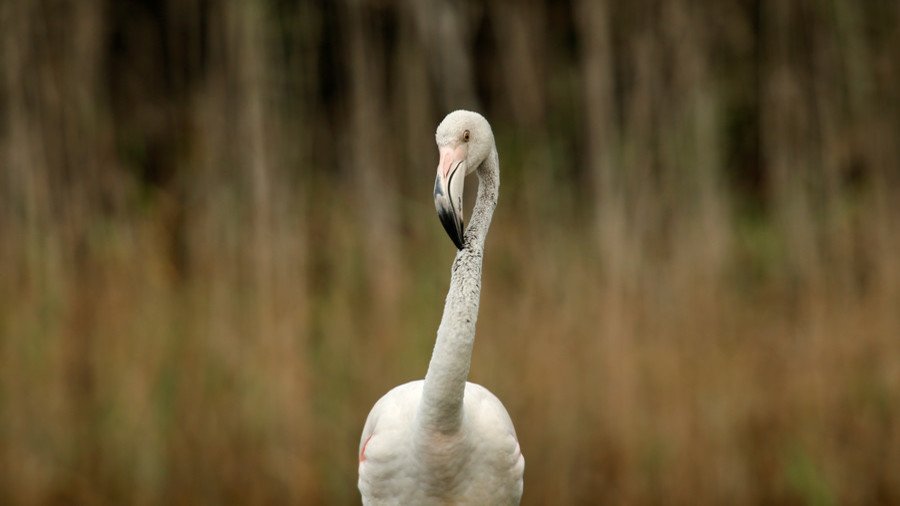 A flamingo with poor navigation skills was given a fright after he lost his flock during a migration route and "froze" mid-air before crash landing on a road in Siberia. Luckily, he was rescued by residents who took him home.
The bird is thought to have been taking part in a migration route from Kazakhstan to the Arabian peninsula, according to the Siberian Times. However, he apparently took a wrong turn after losing his buddies during the flight.
READ MORE: Flamingo euthanized at Florida park after visitor launches violent attack on bird
He became so cold – pretty much frozen – during his journey that he eventually crash landed in the Novokuznetsky district of Kemerovo, Siberia, some 1,300km in the wrong direction.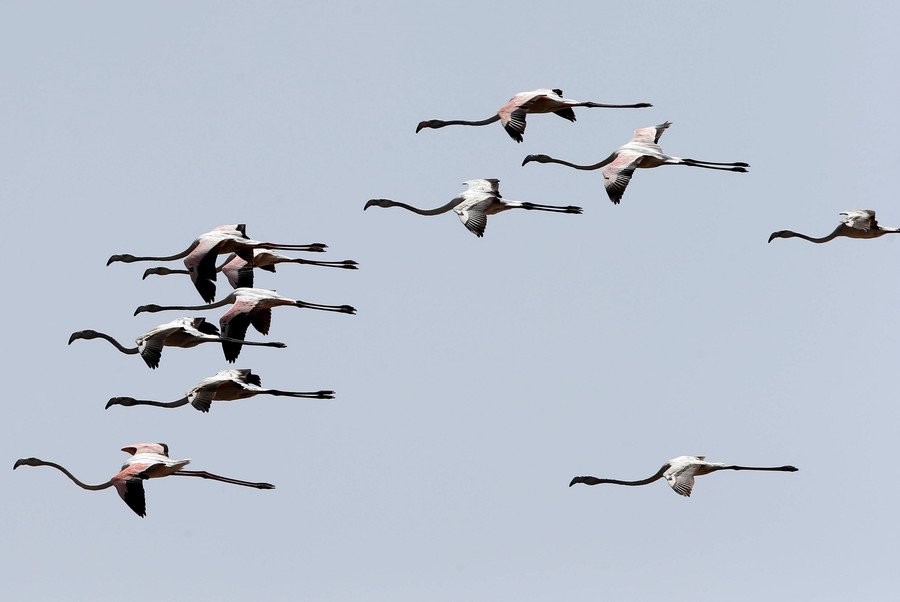 The resilient bird managed to survive the fall and stumbled upon some kind Siberians who swooped him up and warmed him inside their car. They even took him home so he could hang out by the bathroom radiator with the rescuers' caged pet birds.
However, the new hosts' home wasn't suited to the flamingo's needs, so they contacted the Young Green Rangers Club in Novokuznetsk, where he is being temporarily housed before being taken to his permanent home at Kuznetsky Alatau nature reserve.
Despite the flamingo's unexpected trip to Siberia and the shock of falling from the sky, he is doing great.
"He is healthy, he has a great appetite and is proudly walking around our premises," a worker at the Young Green Rangers Club said.
Like this story? Share it with a friend!
You can share this story on social media: