Russia to use Angara heavy rocket for Moon missions – space boss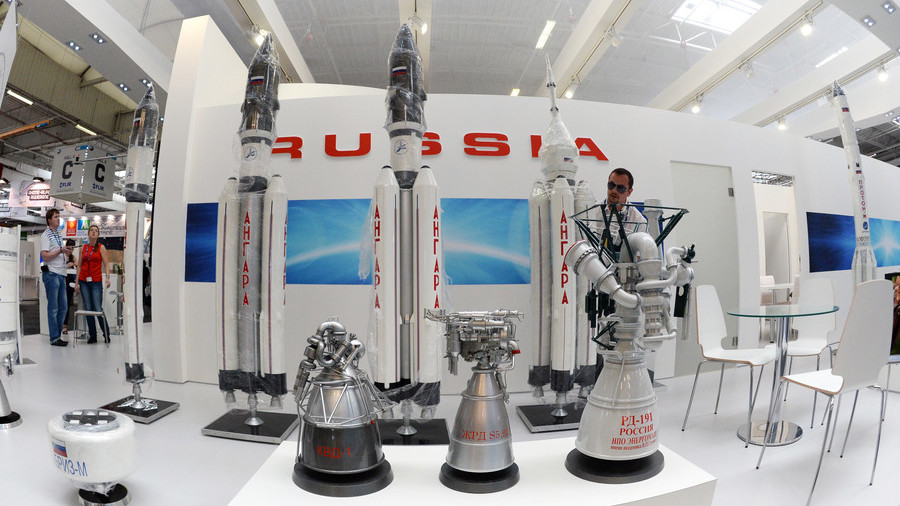 Russia plans to create a special "transport system" that will help it send regular missions to the Moon, using its newly-developed Angara heavy carrier rocket, the head of Roscosmos space corporation, Dmitry Rogozin, has said.
First launched in 2014 and currently being tested, the Angara A5 rocket is expected to become the cornerstone of the Russian Moon program, Rogozin told journalists at a press conference.
"In fact, our plans of creating an [Earth-] Moon transport system are linked to the Angara," he said.
Angara is a new family of Russian rockets developed following the collapse of the Soviet Union. It includes the Angara A5 heavy carrier rocket, which has recently entered a test phase and successfully test-launched a sample satellite to orbit in 2014. Further test-launches are planned for the coming years.
In August, Rogozin said that the tests of a new super-heavy rocket will start in 2028. At that time, he also said that Russia has a transport system allowing it to work in "far space."
Roscosmos plans to work with NASA on its future Moon missions, Rogozin said on Monday, though he added that each side would develop its own transport system for the project. "It is of the utmost importance to ensure each other's safety," he said, adding that no one is immune to risks and failure even on a low-earth orbit.
The space boss revealed that the US and Russian space agencies are likely to work together on various aspects of the mission, including the architecture of the space station to orbit the Moon. "NASA is really interested in full-scale Russian participation," Rogozin said.
Rogozin, who was appointed as head of Roscosmos in May this year as part of a major government reshuffle, said he plans to visit the US in late February 2019. He also did not rule out meeting with Elon Musk, the head of the SpaceX Corporation during his visit, calling him "a good engineer."
Like this story? Share it with a friend!
You can share this story on social media: