Oops! Fire engine rushing to emergency FALLS into sinkhole (VIDEO)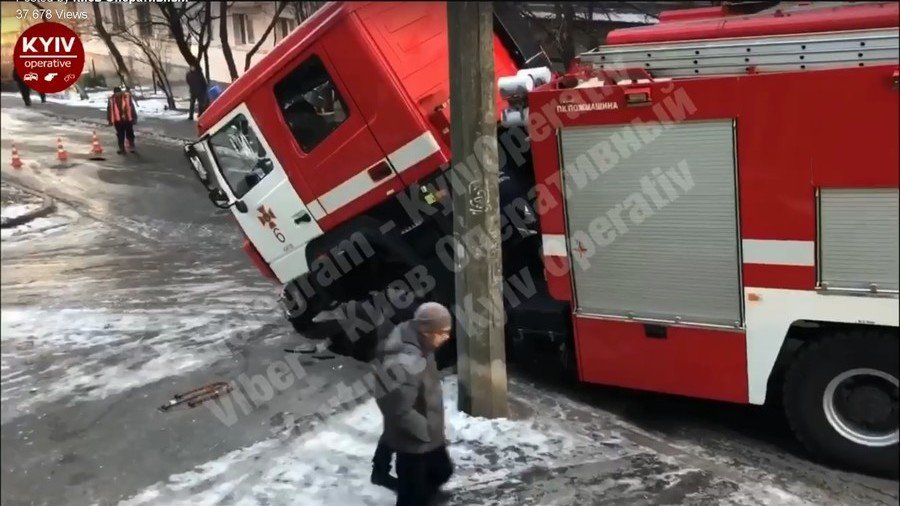 Kiev's infrastructure woes were highlighted on Sunday when a fire engine responding to an emergency failed to reach its destination because it fell into a sinkhole on the road.
Kyiv Operative, a news outlet specializing in crime, fires and other emergencies in the Ukrainian capital, published footage showing the aftermath of the incident on its Facebook page.
It was not immediately clear what exactly caused the sinkhole to form. But a similar incident happened in Kiev last Tuesday when a hot-water pipe burst filled streets with streams of steaming water and caused traffic chaos in the city. The road then collapsed right under a car.
Kiev's water pipelines are in a poor state, with the mayor's office saying that some 80 percent of them need repair. He has blamed the negligence of his predecessors for the situation, even though he has been in office since June 2014.
Like this story? Share it with a friend!
You can share this story on social media: