'Golan Heights forever ours!' Israel praises US for its vote against UN anti-occupation resolution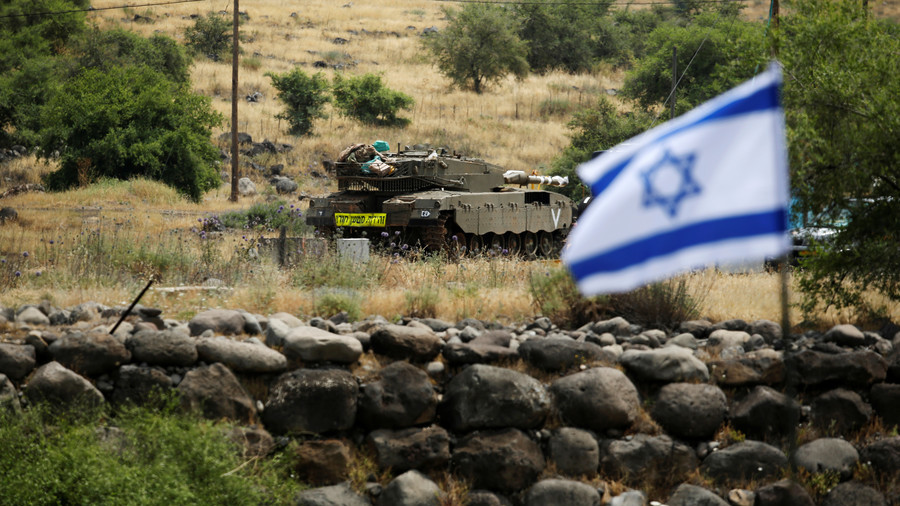 Israel said its sovereignty over the Golan Heights is permanent, after the US for the first time rejected a symbolic UN resolution that calls on the Jewish state to end its occupation of the Syrian territory it captured in 1967.
"Israel will remain forever on the Golan Heights, and the Golan Heights will forever remain in our hands," Benjamin Netanyahu said Sunday, thanking the US leadership for voting against calls at the United Nations on Friday for the return of the Golan to Syria.
Netanyahu noted that Israel has been working with the US "for some time" towards the abandonment of Washington's passive support for the non-binding resolution titled "The occupied Syrian Golan." Previous US leadership had abstained from the vote on the symbolic document but, this year, under Donald Trump, the US became the only state to vote 'No' alongside Israel. However, with 151 votes in favor and 14 abstentions, the Special Political and Decolonization Committee's resolution passed anyway.
The document demands the end of Israeli occupation of the Golan while urging Tel Aviv to refrain from establishing settlements and from imposing Israeli citizenship on Syrians living there.
Israel captured the Golan Heights from Syria after the 1967 Six Day War. While Tel Aviv refrained from extending sovereignty over the Golan for over a decade, in 1981 the Jewish state annexed the area. The Druze of the Golan were offered full Israeli citizenship under the Golan Heights Law of 1981, however, only a small minority changed their allegiance from Syria to Israel. Despite strong condemnation by Damascus, last month Israel introduced elections to the local Druze councils in the territory.
Israel has enjoyed the most favorable relations with the US under the Trump administration, which has bowed to a strong domestic Israeli lobby to support Tel Aviv's demands, ignored by previous American governments.
During Trump's presidency, Washington has been blocking Palestinian aspirations for statehood. In the most controversial move, Trump recognized Jerusalem as the capital of Israel and relocated the US embassy from Tel Aviv to the holy city. Months following the move, US ambassador David Friedman hinted that Washington might soon recognize Israel's claims over the Golan.
"I personally cannot imagine a situation in which the Golan Heights will be returned to Syria," he told the Israel Hayom newspaper in September. "I frankly cannot imagine a situation in which the Golan Heights is not part of Israel forever."


Like this story? Share it with a friend!