Kiev scheduled shooting contest to mark Maidan protest, where dozens were killed by snipers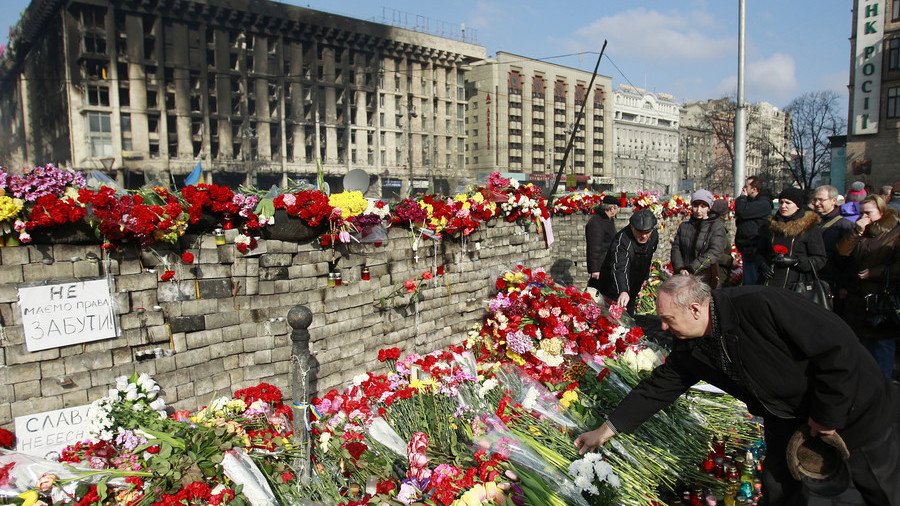 Ukraine is marking the 5th anniversary of the Maidan protests which reached their peak when snipers killed dozens of people in the streets. In a bizarre move, a youth sniper contest was announced as part of the event.
The competition itself, which is called "Sniper of the capital", has been held since 2005 and is meant for youngsters who aspire to have a career in the military or law enforcement. But on Thursday, Kiev authorities announced that this year the shooting championship will be held among other patriotic events dedicated to Dignity and Freedom Day.
READ MORE: 'Separatists are not people': Ukrainian kids taught to shoot & kill at far-right 'summer camp'
The holiday was established in 2014 to honor two episodes of mass protests in Kiev in 2004 and 2013-2014. It is marked on November 21, the first day of the latter episode. The so-called Maidan protest reached its peak in mid-February, when both demonstrators, and police officers confronting them in the streets, were gunned down by sniper fire. The escalation of violence was instantly blamed on the police and the civilian victims were declared to be the "Heavenly Hundred" by the new government.
While several former officers have been charged with murder over the shooting spree, Ukrainian prosecutors are yet to prove their guilt in a court of law. Over the years plenty of data surfaced indicating that the snipers fired from buildings under control of the opposition while marksmen working for the police were confused by the development.
After realizing the gaffe, the Kiev mayor's office dropped the event from the list, although by that time it was picked by the media, with screenshots of the old variant of the statement posted online. It was not immediately clear whether the date of competition itself was moved too.
Like this story? Share it with a friend!
You can share this story on social media: