'Too many men': Financial Times develops fembot to warn journalists of sexism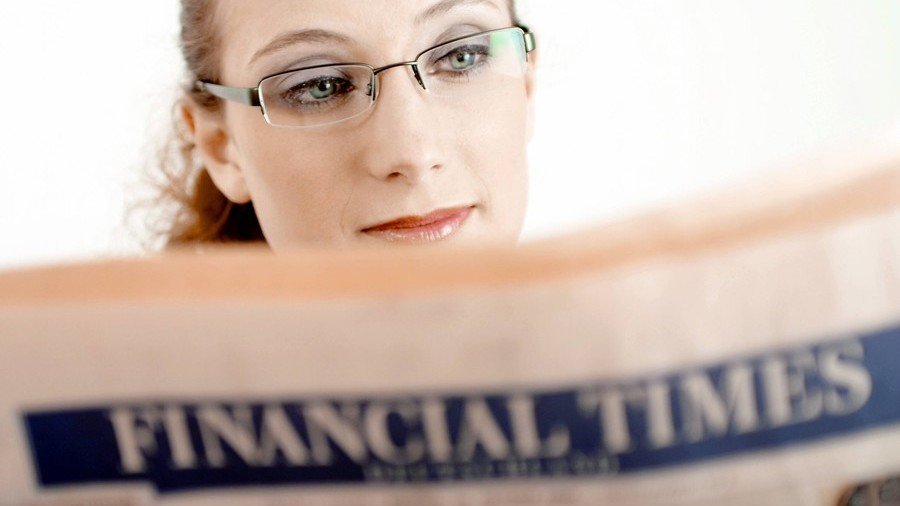 The Financial Times has a woman problem, or so it thinks. In the push for gender equality, and to reach out to female readers, boffins at the paper have developed a bot that warns journalists when they're quoting too many men.
The paper, which mostly covers the stuffy, male-dominated worlds of finance and industry, found that only 21 percent of the sources quoted in its articles were women. To combat this, the FT team then developed a bot that trawls articles, scanning pronouns and first names to warn section editors if they aren't including enough women in their stories, according to a report in the Guardian.
Staff at the paper have been warned that in the future, textual analysis will be used to scan their articles as they type, on the lookout for over-representation of male voices. Presumably, a stern-voiced AI will wag a virtual finger at them if they neglect to include women.
Journalists greeted the woke, feminist robot with glee.
The bot is just one of the Financial Times' plans to reach out to female readers. The paper is also including more pictures of women, as it claims "women are more likely than men to click through on a picture of a woman."
More female opinion writers have been hired, and the organization says it is also hiring more writers from different ethnicities and geographic locations, all in an effort to broaden its appeal.
The move has been met with some criticism. "If I quote Aristotle or Plato too much, without referring to women authors too, I'm going to get a warning?," one philosophy blogger wrote.
Others ridiculed the idea of using a robot to enforce political correctness.
While quoting female experts should be an easy task for reporters covering healthcare, education, and immigration; finding women to comment on, for example, an oil and gas conference in Kyrgyzstan might be a little more difficult. The FT has not said how it would train the bot to study coverage of male-dominated events like these.
The FT is not the first major newspaper to try and address the gender imbalance in its quotations. The Atlantic's Ed Yong penned a long op-ed this year about his own efforts to track down more female sources in his science stories.
"I don't buy that journalism should act simply as society's mirror," he wrote. "It also pushes us toward a world that could be."
In striving for that feminist utopia, women in several fields have have compiled lists of female experts for journalists to contact, and hundreds of men have signed a petition vowing not to appear on all-male panels at conferences.
Think your friends would be interested? Share this story!
You can share this story on social media: