Elderly couple trapped under gate after shocking runaway car crash (VIDEO)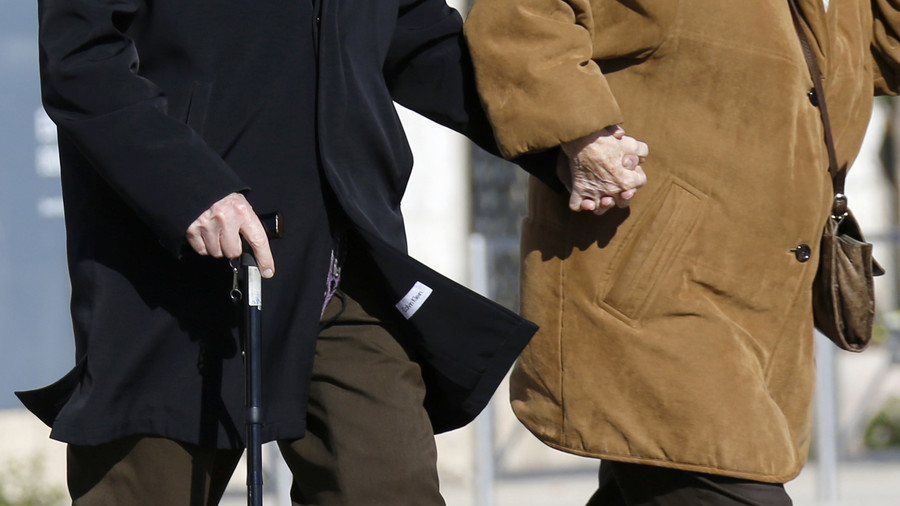 CCTV footage shows the hair-raising moment an elderly couple were struck down and pinned by a 70kg metal garage door after a runaway car lurched right through it and onto the street.
The horrifying incident took place in Paraíba do Sul, Rio de Janeiro, on Sunday morning. The elderly woman, 70, somehow managed to summon the strength to crawl to freedom from underneath the resting vehicle. However, her husband, 74, was not so lucky.
Thankfully, panic-stricken bystanders leapt into action to free the man as quickly as they could from his galvanised steel prison. The man lay motionless in the moments after the vehicle was pushed off by a team of good samaritans, but miraculously he came to and was rushed to hospital.
The owner of the car had reportedly just returned home from the grocery store and claims that he put the handbrake on, but suddenly heard a loud bang and suspected the worst, sprinting out the front door to help in the neighborhood rescue operation.
The couple were taken to hospital and treated for minor injuries and miraculously discharged later that same day. An investigation has been launched to determine whether mechanical fault or human error was responsible for the incident.
Like this story? Share it with a friend!