Swedish Parliament rejects center-right PM candidate, no end in sight to political deadlock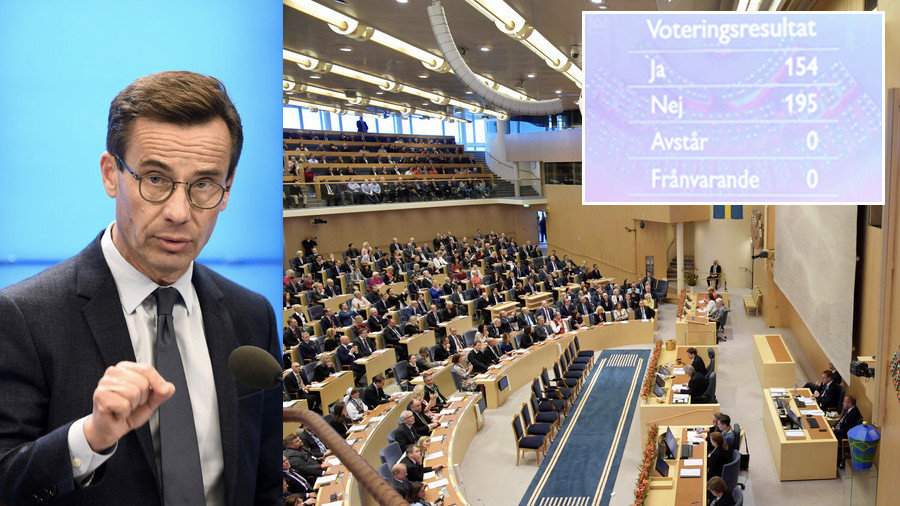 Sweden's Riksdag has voted against Ulf Kristersson's candidacy for prime minister, after his center-right allies refused to create a future coalition that would rely on support from the anti-immigration Sweden Democrats.
The previously expected result leaves Sweden without a permanent government two months after the election, an unprecedented political stalemate in the country's democratic history.
The Sweden Democrats backed Kristersson's Moderates, but he received the support of only 154 deputies, short of the 175 majority needed. The 195 that voted against included the center-left, green and socialist parties, and the Liberal and Center parties, who campaigned together with Kristersson ahead of September's election.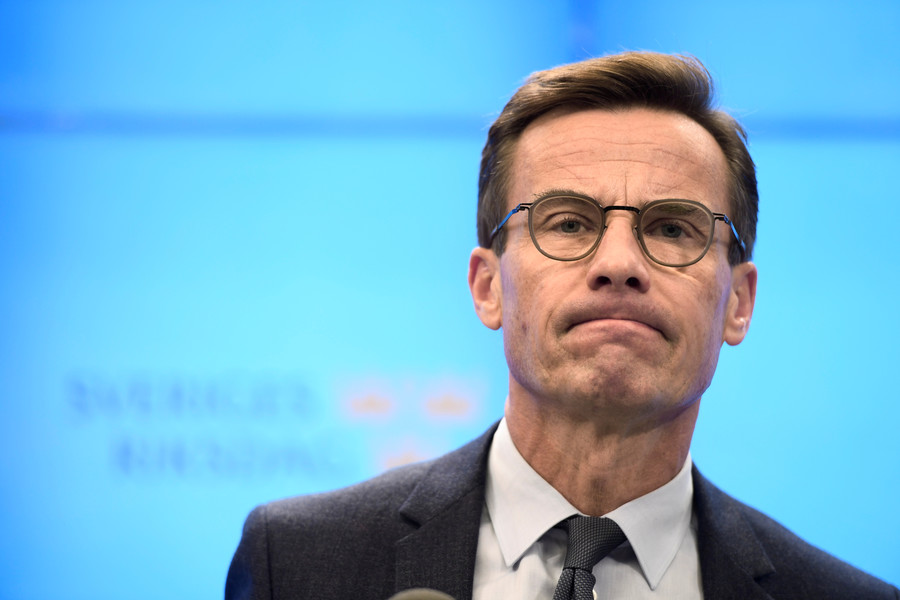 "It is a difficult day to vote against a colleague in our alliance," Liberals leader Jan Bjorklund said. "But today's vote is about something more and something bigger. There's a rising tide of right-wing nationalism in the western world, which is a counter reaction to globalization, European cooperation, free trade, openness – those liberal ideas that have built our entire successful western model of society."
Although Kristersson freely conceded he was unlikely to win in advance, the vote was called by speaker Andreas Norlen to prompt a resolution to the post-election impasse.
There are now three official votes left to find a head of government before a new election must be called, but none of the other candidates look well-placed to capitalize. The center-left and other parties on its wing have fewer than half of the chamber, a centrist grand coalition is unprecedented, and no right-wing coalition is possible without the Sweden Democrats.
The mainstream parties are wary of another popular vote, as polls show that the nationalist Sweden Democrats are only gaining in popularity as the crisis drags on, meaning that the situation will be repeated unless enough parties work with the upstarts.
The previous socialist government of Stefan Lofven remains in power by default, despite being officially removed in an earlier Riksdag ballot, but will find it difficult to approve an ideologically purposeful budget for next year amid the squabbling.
Like this story? Share it with a friend!