Swedish parliament ousts PM Lofven in vote of no-confidence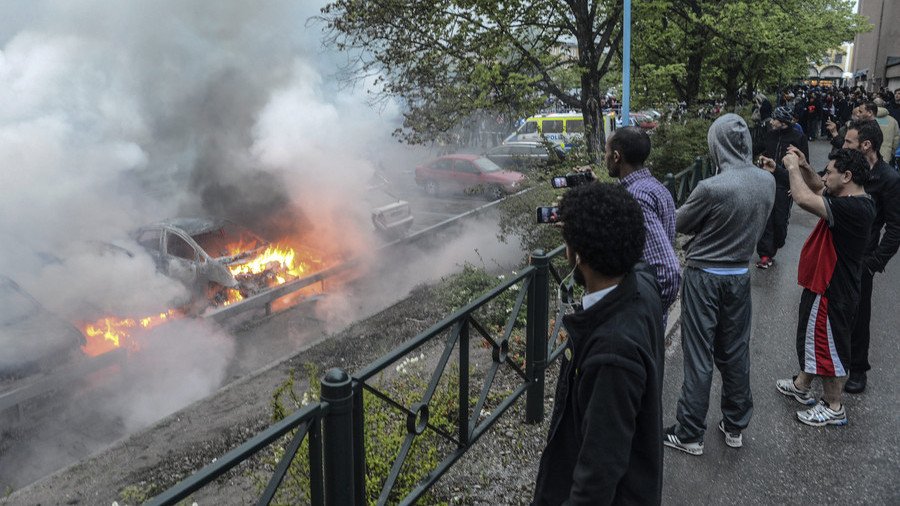 Sweden's newly elected parliament has voted against Prime Minister Stefan Lofven in a vote of confidence, officially ending his tenure as head of government. Lofven had earlier refused to step down voluntarily.
The dismissal of Lofven, leader of the center-left Social Democratic Party, was anticipated after members of the conservative Alliance announced in advance that they would not support him in Tuesday's vote.
Political groups on both the left and right achieved the same number of votes in the general election, resulting in neither winning a majority in parliament.
The election resulted in major success for the anti-immigration Sweden Democrats, which won 17.6 percent of the votes. However, neither side of the political center agreed to form a coalition with the party.
Swedish law provides that a vote for a new head of government has to take place no later than two weeks after a new parliament chooses its speaker. Up to four candidacies may be rejected by the Riksdag before an new general election must be called.
Lofven, who had headed a minority coalition government since 2014, refused to step down after the election on September 9, saying that keeping the Sweden Democrats out of power was a paramount goal for the establishment parties. However, the Moderates, who lead the conservative Alliance, refused to support Lofven's bid to remain as prime minister.
The electoral success of the Sweden Democrats occurred against a backdrop of tensions in the country over its immigration policy. The northern European country has long prided itself for its tolerant approach to asylum seekers. During the 2015 immigration crisis, Sweden took in more people per capita than any other EU member state.
However, problems associated with immigrants – including regular torching of cars and other crimes – moved to the forefront of public debate. This enabled the right-wing party to capitalize on anti-immigration sentiment, ultimately resulting its best-ever result in a general election.
Like this story? Share it with a friend!
You can share this story on social media: