Student beats up, attempts to strangle teacher as French school violence hits headlines again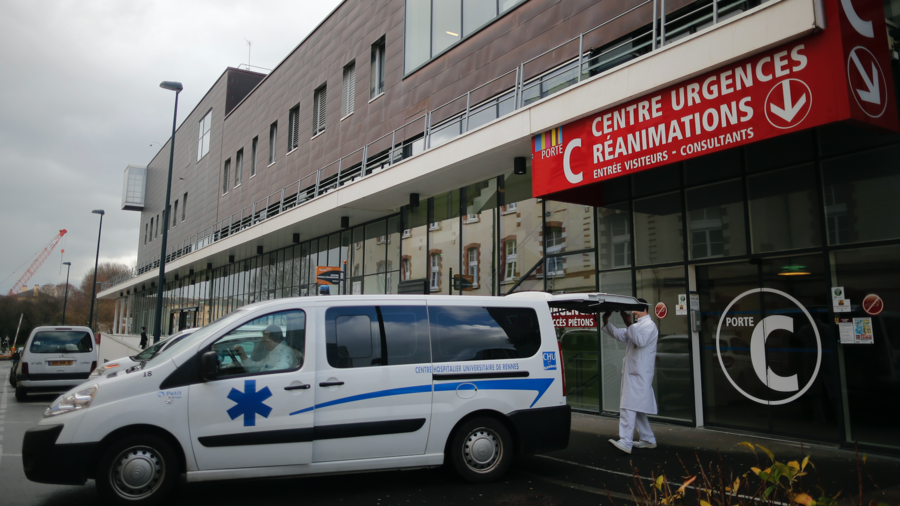 Just as France calmed down after the case of a student threatening a teacher with a 'gun' in class went viral, another scandal has hit the suburbs of Paris after a student beat and attempted to strangle his teacher at a school.
The violent incident took place at a vocational high school in the Bezons commune earlier in November, when a 16-year-old attacked his math professor after he told him to leave the class.
Instead of leaving, the teen hit the teacher's nose with his palm and "grabbed his neck to strangle him," a source familiar with the case told AFP. Other students intervened to separate them and control their classmate.
The teacher was rushed to a local emergency room with minor injuries to the neck.
The teen was indicted for "aggravated violence" on Sunday, according to the local prosecutor's office. He has been placed "under judicial control" and is banned from attending the school or approaching the victim.
People on social media have reacted to the case, saying that some schoolchildren "refuse to recognize the rules."
De nos jours, vraiment, certains élèves refusant toutes règles se permettent tout sans crainte de sanctions ni dans leur établissement ni chez eux (souvent aussi). Ce n'est que maintenant que l'on commence à les sanctionner par peur du #pasdevague .

— Minederien (@footix94) November 11, 2018
They also criticized the teen's parents and the quality of education the student received.
son problème ? ses parents : aucune autorité , aucune vrai éducation donnée

— Candy Raton mat 15722 (@Candy__Raton) November 11, 2018
The newest incident comes less than a month after an appalling video online showed a student at another French school in the Creteil commune in the southeastern suburbs of Paris threatening a teacher with a dummy 'gun' in class. Both the Twittersphere and politicians questioned the regularity of such incidents and the authorities' response.
Like this story? Share it with a friend!
You can share this story on social media: