No, Merkel is not Macron's wife: 101yo mistakes German chancellor for French president's spouse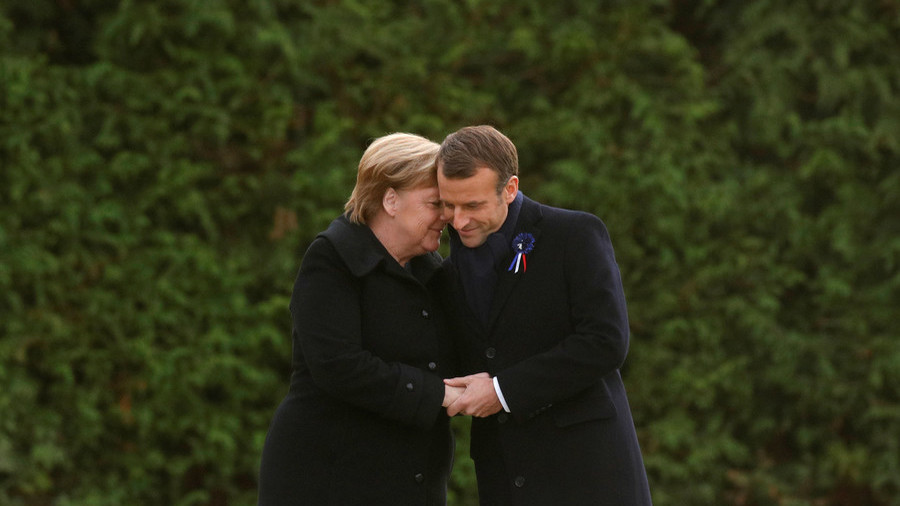 A senior French woman mistook German Chancellor Angela Merkel for the wife of President Emmanuel Macron, Brigitte. The two leaders, however, have indeed shared lots of affectionate moments at the centenary of the end of WWI.
The hilarious – and quite touching – conversation took place outside the Glade of the Armistice memorial in Rethondes, video released by French media shows. Macron and Merkel bumped into the 101-year-old French woman, who was very excited to meet her country's president in person.
"Monsieur Macron! It's not possible. A little woman like me shaking hands with the president of the republic. That's fantastic!" the woman told Macron.
She then addressed Angela Merkel, confusing the 64-year-old chancellor with the president's spouse – 65-year-old Brigitte Macron. "You are Madame Macron!" the woman exclaimed.
"No, I'm the chancellor of Germany," Merkel, accompanied by a translator, replied in German.
The German leader then tried her French skills, explaining who she was in another language. It remained unclear whether Merkel successfully convinced the pensioner that she was not actually Macron's wife, as she only responded: "That's fantastic!"
The French president then posed for a photo together with the woman and Merkel. The 101-year-old promised to show up for the next year's ceremony. She actually got more than just a handshake from the president, as Macron kissed her goodbye.
Macron and Merkel have spent a lot of time together during the commemorations, so the woman's confusion was not entirely surprising.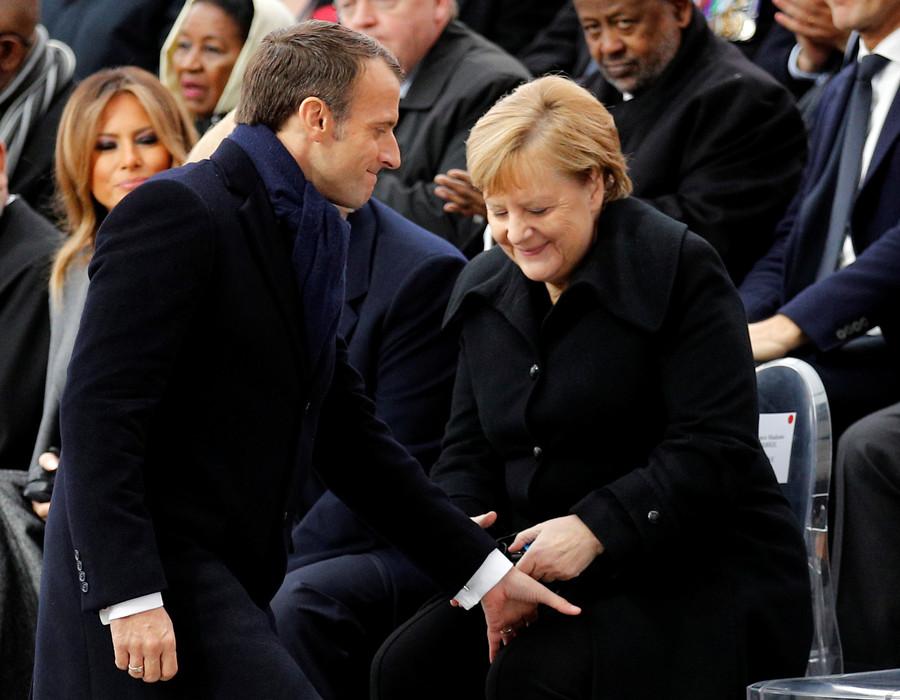 The armistice commemorations were full of passionate moments for the leaders of the two nations, which were at war 100 years ago.
Like this story? Share it with a friend!