US won't refuel Saudi coalition planes bombing Yemen anymore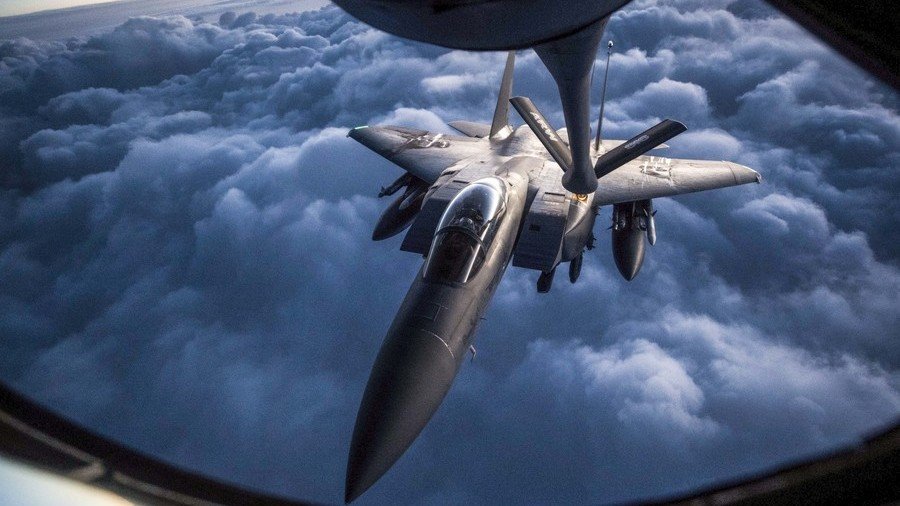 The Saudi-led coalition fighting in Yemen is opting to refuel its aircraft independently going forward, ending a controversial collaboration with US military assets.
The Saudi Press agency released a statement on Saturday explaining that the coalition was able to "increase their capacity" for refueling their aircraft and would do so independently going forward. US Secretary of Defense Jim Mattis confirmed the decision was made in consultation with the US government.
On Friday, Reuters reported, citing unnamed US officials, that Washington considering ending the refueling of coalition aircraft in Yemen, citing both the coalition's own increased capabilities and growing international outrage over the human consequences of the war in Yemen. Opposition to US collaboration with the Saudi coalition in Yemen has increased following the murder of journalist Jamal Khashoggi at the Saudi consulate in Istanbul.
The Saudi-led coalition has been accused of targeting hospitals, water infrastructure, and other civilian targets, and raids on wedding parties and the recent bombing of a school bus have sparked international condemnation. The US and UK have both been criticized for continuing to sell arms to the coalition despite their targeting of civilians and alleged war crimes.
According to the UN, some 14 million Yemeni people – fully half the country's population – are dependent on food aid for their survival, and more than 400,000 children are suffering from serious malnutrition. The destruction of civilian infrastructure has facilitated the growth of the worst cholera epidemic in history. The Saudi-led blockade of the port city of Hodeidah threatens to make things worse, as it is the entry point for most of the country's food aid and medical supplies. Tens of thousands of civilians have died both as a result of airstrikes and because of starvation and disease.
You can share this story on social media: