'They murdered my daughter!' – Mexican MP learns of her child's death in parliament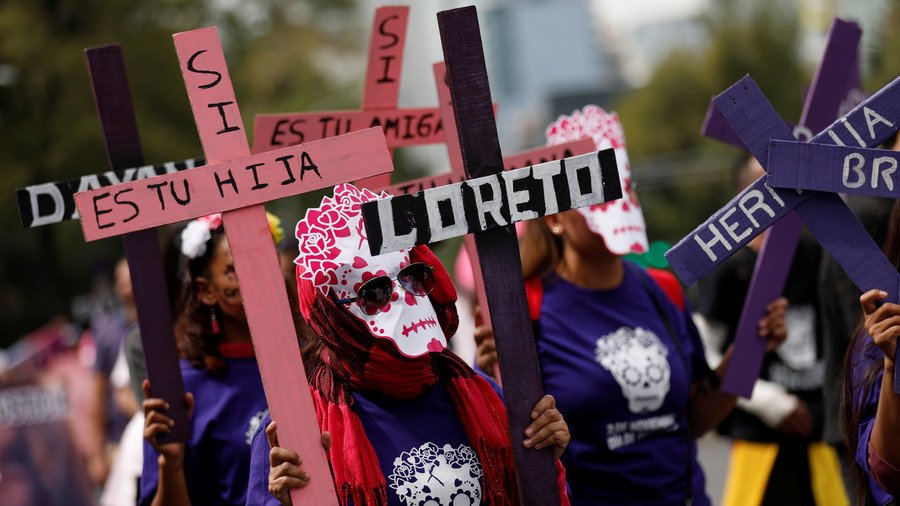 Mexican deputy Carmen Medel received a devastating phone call that her 22-year-old daughter was killed in a botched gang hit during a session of parliament.
"They murdered my daughter, they murdered my daughter!" Medel screamed, overcome with grief. The 59-year-old's colleagues tried to console her, and deputies from all parties were called on to support Medel in her "moment of extreme gravity." Medel is a member of Mexican president-elect Andrés Manuel López Obrador's National Regeneration Movement party.
Medel's daughter had been shot nine times while exercising at a gym in the city of Ciudad Mendoza, Veracruz, where she studied medicine. The murder was apparently a case of mistaken identity. Veracruz' governor, Miguel Ángel Yunes, told reporters that the killers mistook Medel for a gang member's girlfriend, who worked out at the same gym.
Yunes also said that one of the killers was found dead in a truck outside the gym shortly afterwards. Hours later, police in Veracruz arrested two armed suspects.
Parliament observed a minute's silence, and Deputy Pablo Gómez said that "Valeria has been today a victim of the state of violence in which Mexico and Mexicans live."
Medel's death is the latest example of a lawlessness in Mexico that seems to transcend age, race, and social class. Mexico witnessed a record 29,158 homicides recorded in 2017, and over 25,000 people have been murdered in the first nine months of this year alone.
Over 100 politicians were murdered in the runup to the country's elections this July. The wave of political violence scared another 600 into withdrawing from their races, allowing gangs to shape the results of the election – in which over 3,000 seats of power were up for grabs – with impunity.
"[Politicians] can only protect themselves to a certain point," Esteban Illades, editor of the magazine Nexos, told the Guardian at the time. "Violence is so widespread and so vicious that it doesn't matter how many bodyguards you have."
Like this story? Share it with a friend!
You can share this story on social media: