And again not the Russians: Mystery vessel in Swedish waters wasn't 'foreign sub', military says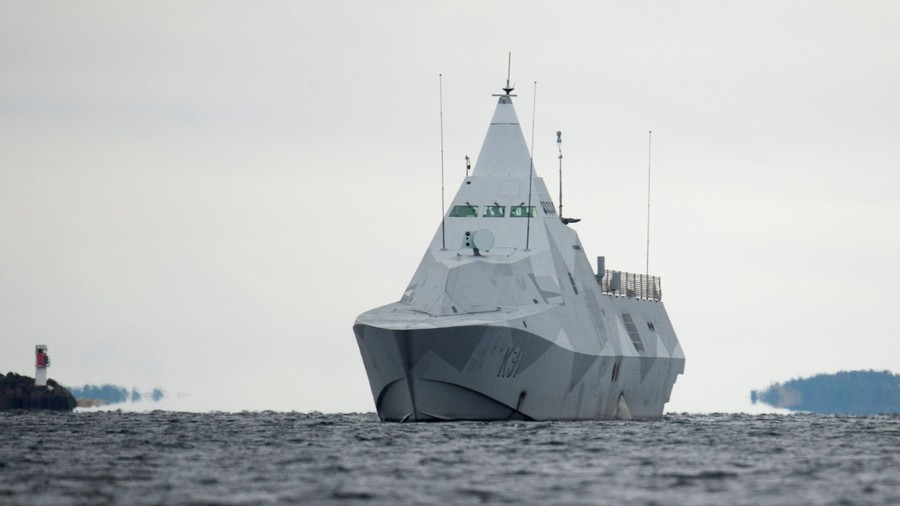 Emerging and vanishing 'Russian subs' have hyped up Swedish media headlines for years. After conspiracy fuss on Twitter over a recent elusive vessel, the military admitted that it was neither 'foreign', nor a 'sub'.
Spotting a 'mysterious ' submarine off the Swedish coast should probably be added to the 'top' list of the Nordic country's visitors attractions. Since October this year Swedish-speaking Twitter has been boiling over with conspiracy theories after a new video with 'a new sub' emerged in local media. The alleged sub was filmed by a group of youngsters at a sailing camp at Lidingö Island in June.
Two weeks on the theories around the nature of the object were multiplying. Three months after the sighting, many users suggested that the authorities were keeping them in the dark and hiding important information. Others wondered where Swedish defense was and why it didn't save them (they didn't specify from whom). UFO, NATO drills – people's imaginations ran wild. And then of course, the Russians popped up.
Finally on Tuesday the Swedish army came up with an explanation and once again it wasn't 'a bogeyman Russian submarine'. In fact, it wasn't even a submarine at all.
"I am able to say with certainty that it was not a submarine. There was no foreign underwater activity," Supreme Commander of Sweden's Armed Forces Micael Bydén said, insisting that there was "no cause for concern linked to this incident."
He, however, mysteriously added that he had a "clear idea" of what the youngsters saw back in June this year but refused to say what exactly that was, leaving a room full of speculation.
In an infamous incident in 2014, Sweden launched a hunt for a foreign submarine, which it presumed to be Russian. After months of searches and hefty amounts of money spent on these operations Sweden's Defense Ministry admitted the sonar signature which they initially identified as the Russian Navy's came from a Swedish vessel.
Think your friends would be interested? Share this story!