Mine is 100% natural! Brazilian Miss Bumbum pageant ends with fight (VIDEO)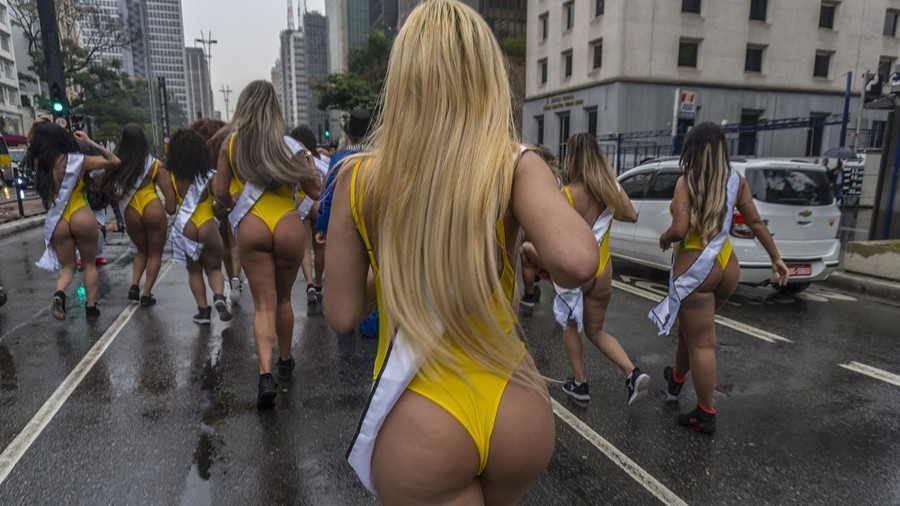 An outraged contestant stormed the stage of the final Miss Bumbum pageant in Brazil and seized the winner's sash, saying her posterior was the only natural one and accusing others of having enhancement surgery.
Ellen Santana, 31, was crowned the winner of the contest in São Paulo on Monday night. The cheeky pageant turned into a scene from a Telenovela within moments, as the furious Aline Uva tore the sash off Santana and claimed it for herself.
Uva, 27, claimed her 110-cm posterior was "100 percent natural" unlike those of Santana and third-place contestant Paula Oliveira, who was born male but underwent a sex change surgery six years ago.
"I grabbed the winner's ribbon because I'm the only woman who really deserves the title," Uva told reporters afterward. "I represent the natural Brazilian bum and nobody can take that away from me. The three women who got the most votes are all fake, their bottoms are pure silicone, that's an injustice."
Uva had received the most public votes in the previous stage of the contest, which whittled down the 27 contestants representing each of the Brazilian states to the final 16. The representative of Rio Grande do Sul was eventually persuaded to give the sash up, however.
"She took my ribbon but she can never take away my title," said Santana, who represented the state of Roraima. "I worked the hardest and deserve this title because my butt is by far the firmest. To be a winner you need to know how to lose, and if I'd have lost I would have done so with dignity, unlike her."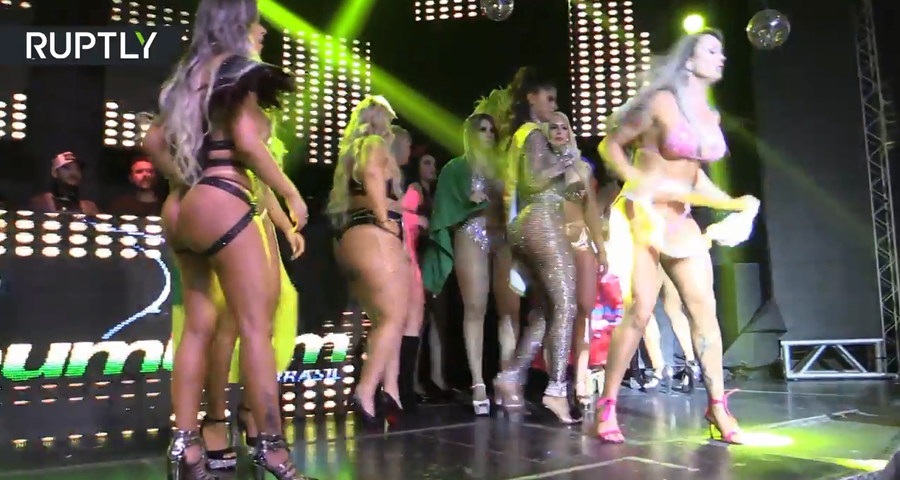 It was a twist ending to a competition that has captivated the lovers of Brazilian rear ends since 2011, when the journalist Cacau Oliver held the first Miss Bumbum pageant. Starting next year, the competition is getting a boost to the international stage. Russia will host the first Miss Bumbum World competition, scheduled to be held in Moscow in May 2019.
"All good things come to an end," said Oliver. "We are now allowing anyone from around the world to compete for the title of the planet's sexiest bottom."
One thing's for certain: the contest went out with a bang and not a whimper.
Like this story? Share it with a friend!