IDF soldier shoots 2 neighbors, attacks 3 with ax, after confiscated gun given back by 'accident'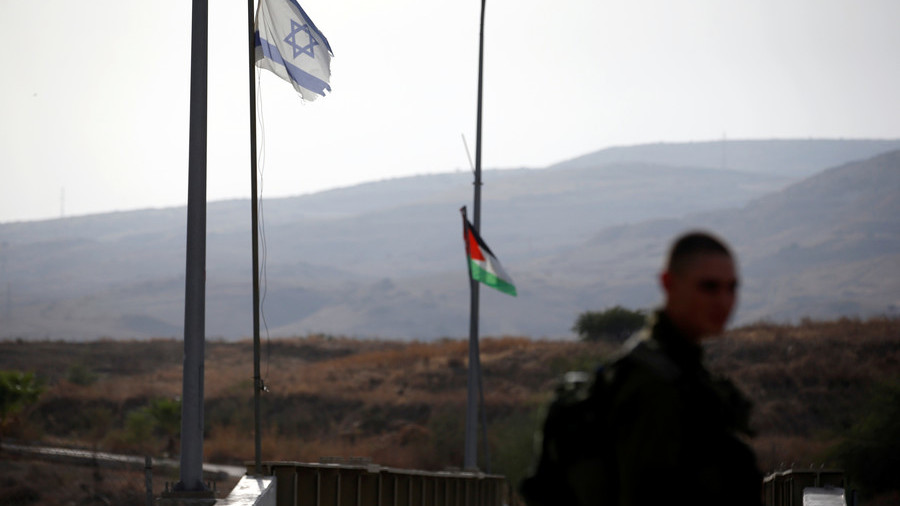 An Israeli soldier, previously investigated and stripped of his weapon for violent behavior, has shot two people in his hometown and attacked three more with an ax, following a social media brawl over municipal elections.
The IDF soldier, whose name was not released but who was on leave after a previous violent incident, engaged in a fight with his neighbors in Fassouta Arab local council, near the Lebanese border. The argument apparently broke out following a heated social media altercation involving his family and members of the community, about the nationwide Israeli municipal elections that were held Friday.
As the conflict heated up, the soldier grabbed an ax, striking three people. He then shot two men in their 20s before leaving the gun and fleeing the scene. "He walked around town and shot people as though there was nothing that could stop him," Edgar Dakwar, the chief of Fassuta's council told Haaretz, noting that local elections had caused a heated atmosphere in the town.
Police who rushed to the scene "confiscated the weapon" and detained the attacker's mother as well as the suspect's friend, who according to police was also involved in the fight. The victims were brought to hospital but, according to local media reports, had suffered relatively minor injuries and were expected to recover.
Following a widespread but futile manhunt, the serviceman eventually voluntarily surrendered himself to the police the next morning.
It turned out the suspect's gun was supposed to have been confiscated after a violent incident two weeks ago, when the soldier used the same weapon to break the windows of two vehicles, Haaretz reports. However, following the initial probe into car break-ins, the soldier was allowed to take his weapon home. Police called that decision an "accident" on Saturday and promised to investigate.
The Israeli army is now investigating the attack, noting that the soldier's punishment will be handled "according to the results of the probe." The local council chief, however, is puzzled "how someone who deliberately causes damage and threatens people on Facebook was released from custody" in the first place.
Like this story? Share it with a friend!
You can share this story on social media: