'I am not dead': Avril Lavigne smashes fans' conspiracy theories, insists she's not a doppelganger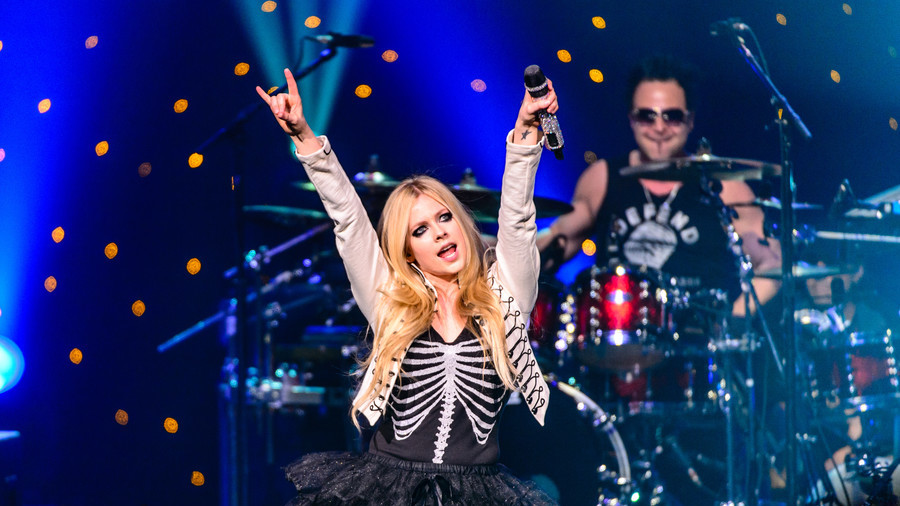 Singer Avril Lavigne has addressed a long-running conspiracy theory that she has been replaced by a clone named Melissa, who continued her career after the "real" Avril died 15 years ago.
The claim has been doing the rounds online since 2005, when it is believed to have originated on a Brazilian fan page. According to the theory, the Canadian pop-rocker had been struggling with the pressures of fame after the success of her debut album, resorting to using a body double named Melissa.
According to the legend, the real Avril died at some point between 2003 and 2005, and the decision was made by her record company to continue using Melissa as Avril on a permanent basis, and she is continuing to act as Avril in 2018.
The 'Sk8er Boi' star recently addressed the claims when talking to Australian radio hosts Kyle Sandilands and Jackie O on the KIIS Network, describing her bafflement that the rumor persists to this day.
"Some people think that I'm not the real me, which is so weird," she said. "Why would they even think that?"
Lavigne had previously addressed rumors that she was dead on her Facebook page last November during a livestream with her fans.
"No, I'm not dead. I'm here," she responded. "I think it's really silly that anyone would ever believe that," she added. "But yeah, it's this huge rumor."
The singer returned to her music career in September after a four-year hiatus due to an illness that left her exhausted.
Calling this time the "worst years of [her] life," she described her two-year battle with Lyme disease – an infectious skin disease caused by ticks – to Billboard as: "I'm achy, I'm fatigued, I cannot get the f*** out of bed – what the f*** is wrong with me?"
Like this story? Share it with a friend!