'I will stand against you': Iranian general repels Trump's GoT-themed attack with own meme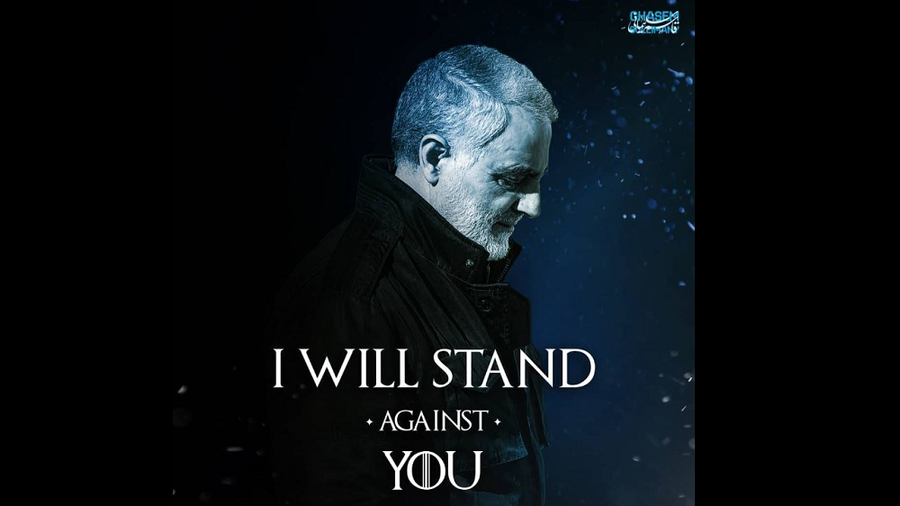 The leader of Iran's elite Quds Force, General Qassem Soleimani, has responded to US President Donald Trump's announcement that 'sanctions are coming' with a Game of Thrones-inspired meme of his own.
"Come! We are waiting," Major-General Soleimani, head of the elite Quds Force, wrote on Instagram in Farsi on Friday, under the image depicting him as a White Walker from the hit HBO show.
"I am your enemy. Quds Force is your enemy," added Soleimani. "You start this war, but we will finish it."
Earlier in the day, the US leader tweeted an image of himself with the message borrowed from the HBO fantasy show, based on George R.R. Martin's unfinished book series.
The president's critics quickly panned the tweet, and even HBO objected to the "trademark misuse," though staying in-character.
Trump has withdrawn the US from the 2015 nuclear deal with Iran negotiated by the Obama administration, arguing it was a terrible deal that did nothing about Tehran's "malign activity" in the Middle East, ballistic missile development, and threats to Israel. The US has re-imposed most of the sanctions on Iran that had been suspended under the deal, with the last batch scheduled to go into effect November 5.
Tehran has responded by repeated warnings to Washington not to shred the deal or impose sanctions and risk open warfare. A conflict with Iran "will destroy everything you own," Soleimani said in July, during a speech in Hamadan. This seems to be his first meme message to the US president, however.
The Quds Force is a special unit of Iran's Revolutionary Guards Corps, and Soleimani answers directly to the Supreme Leader. Washington designated the force a supporter of terrorism in 2007, and placed Soleimani on the sanctions list in 2011.
Think your friends would be interested? Share this story!
You can share this story on social media: