China bus tragedy resulted from fist fight between driver and female passenger (VIDEO)
Published time: 2 Nov, 2018 13:11
Edited time: 3 Nov, 2018 08:50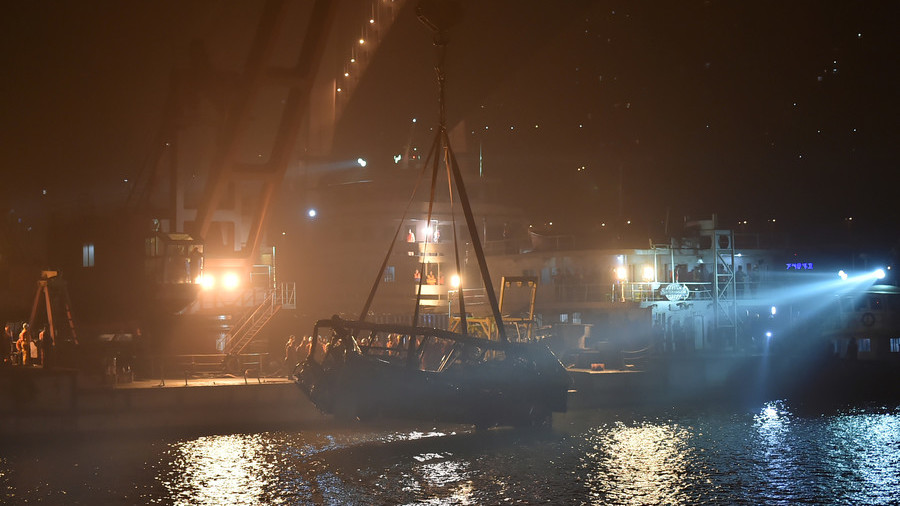 China is still reeling from a tragic incident in which a bus swerved off a bridge, plummeting 60 meters into the icy waters of the Yangtze river, killing all 15 people on board. But now shocking footage has revealed the cause.
"Fifteen lives were lost in an instant - the lessons from this are very painful," police said, as cited by Channel News Asia.
Originally, witnesses reported seeing the bus swerve to avoid another vehicle but distressing new footage has emerged showing the real cause of the accident: a fist-fight between an irate passenger and the driver.
The vehicle's black box recorder captured the fight, in which a 48-year-old woman attacked the bus driver after she missed her stop and he refused to let her off on the bridge in Chongqing, Southwestern China last Sunday morning.
She first struck him with her hands before launching her cell phone at his head, at which he point he lost control of the vehicle, swerving hard to the left before trying to swing back in the other direction.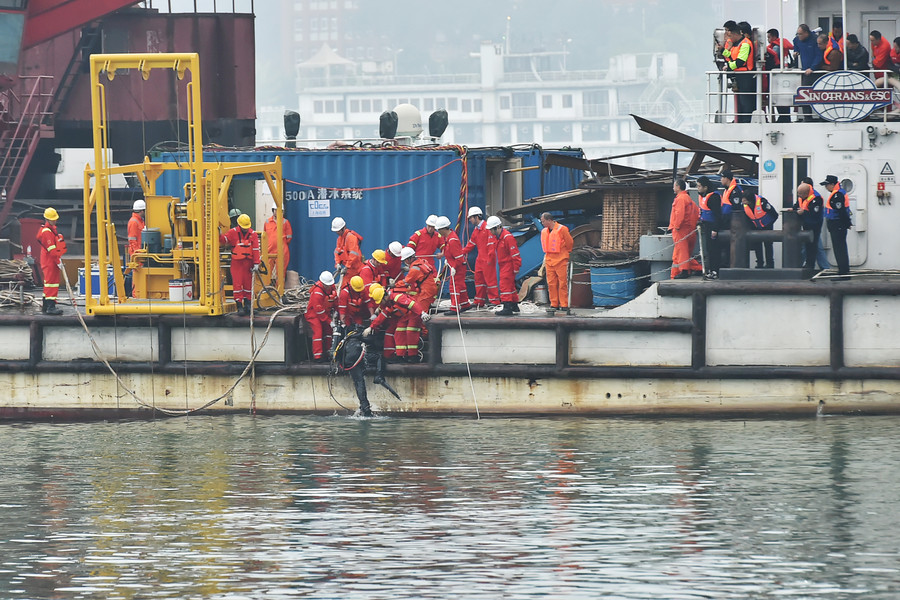 Police examined almost 2,300 hours of surveillance videos along the bus route to determine the cause of the accident, which has gripped the nation. Authorities ultimately blamed the 42-year-old bus driver for not following safety protocols but found that both the passenger and the driver had broken the law and endangered public safety.
READ MORE: Chinese public irate as police refuse to investigate man for molesting 5yo daughter in viral video
13 people were confirmed killed in the incident, while two are still missing. The video has gone viral on Chinese social media platform Weibo.
"If the lady didn't physically attack the driver, would this accident still happen to Route 22 bus?" one user wrote.
A floating crane pulled the wreckage of the bus from the river, Wednesday evening, after it sank to a reported depth of 70 meters (230 feet) underwater.
Think your friends would be interested? Share this story!