Berlin calls for sex education for refugees after Freiburg gang rape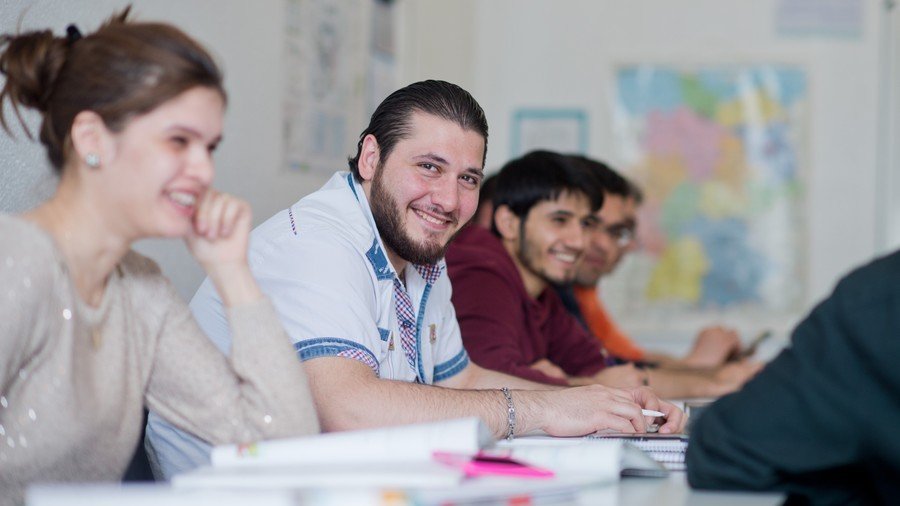 Germany should show asylum seekers it has "no tolerance" for sexual assaults, the government's integration commissioner said, as she called for targeted sex education for refugees, in the wake of a high-profile rape case.
"All asylum seekers should get guidance courses about life in Germany immediately after their arrival to Germany when they are still at the primary reception centers," Annette Widmann-Mauz, the federal government's Commissioner for Integration and a member of Angela Merkel's Christian Democratic Union (CDU), said. The courses, which should particularly include "comprehensive sex education," are aimed at making it clear that "there is no tolerance for sexual abuse and other violent crimes" in Germany, she added.
As part of the courses, men with immigrant backgrounds who "have already lived long" in Germany should "make it clear to the new arrivals" how the situation with sexuality and equality between men and women in Germany looks like, Widmann-Mauz explained, adding that such issues should be discussed "in the native language" of the asylum seekers "if necessary."
The integration commissioner also expressed her support for the violence prevention programs that intentionally recruit their staff from among men, including those with migrant backgrounds.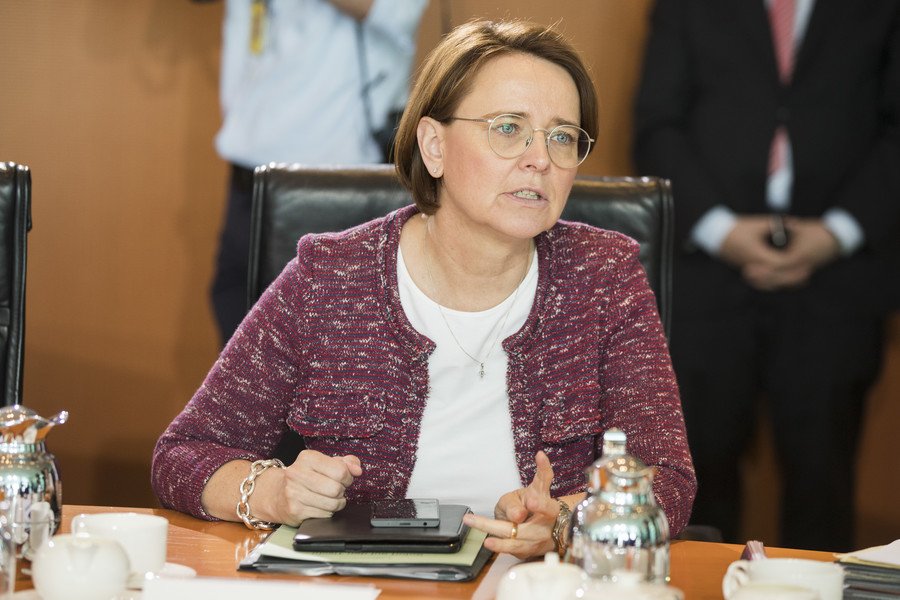 Her comments came following the news about the gang-rape of an 18-year-old woman in the western German city of Freiburg, committed by seven Syrian refugees and one German citizen. The prime suspect in this case turned out to be a "repeat offender" who was considered an "immediate danger" and who had an arrest warrant issued against him.
Commenting on the incident, which has shocked German society and provoked yet another wave of criticism against the German government's migration policy, Widmann-Mauz said that "the perpetrators should be brought to justice and severely punished."
"We are dealing with an abominable crime. Anyone, who comes to our country and commits such crimes must be deported," she said. The gang rape took place in mid-October. The prime suspect, who was identified as a Syrian asylum seeker, met his victim in a nightclub and added some kind of "knockout substance" into her drink.
The man then dragged the woman into nearby bushes and raped her, according to the prosecutors. The perpetrator also returned to the club and "called his friends," who then committed the gang rape. So far, police have arrested eight suspects in connection with the case, however, this number might yet reach 15, according to German media.
The incident has sparked a wave of public indignation as people particularly decried the authorities' inaction in the face of a growing number of crimes allegedly committed by foreigners; many also claim that the "multiculturalist" policies of the government are to blame for what had happened.
The mayor of Freiburg Martin Horn warned against what he called "sweeping accusations" against refugees and asylum seekers at that time. He vowed that there would be "no tolerance" for the offenders but said that the incident should not lead to "hasty judgments" and "indiscriminate accusations" against all refugees.
In response, he received scores of angry messages on social media, including insults and even death threats, his spokeswoman told the German media. The mayor even had to delete his Twitter and Instagram accounts as the wave of hatred became "unmanageable," she added.
Meanwhile, it will not be the first time Germany attempts to introduce courses aimed at teaching refugees and migrants how to properly treat women. Back in 2016, a course was launched that particularly taught migrants how to approach and get acquainted with local women.
As part of the course, the refugees were expected to learn that "a no is really a no" and get an understanding of some basic hygiene rules. However, the experience of some other European countries that also introduced similar courses might in fact suggest that they are not particularly effective.
In Belgium, a 16-year-old Afghan refugee was charged with raping a female employee at a refugee center in 2016 just weeks after he took a course on how to behave towards women.
Like this story? Share it with a friend!
You can share this story on social media: