'Imminent danger': German media reveals details about Freiburg gang rape suspect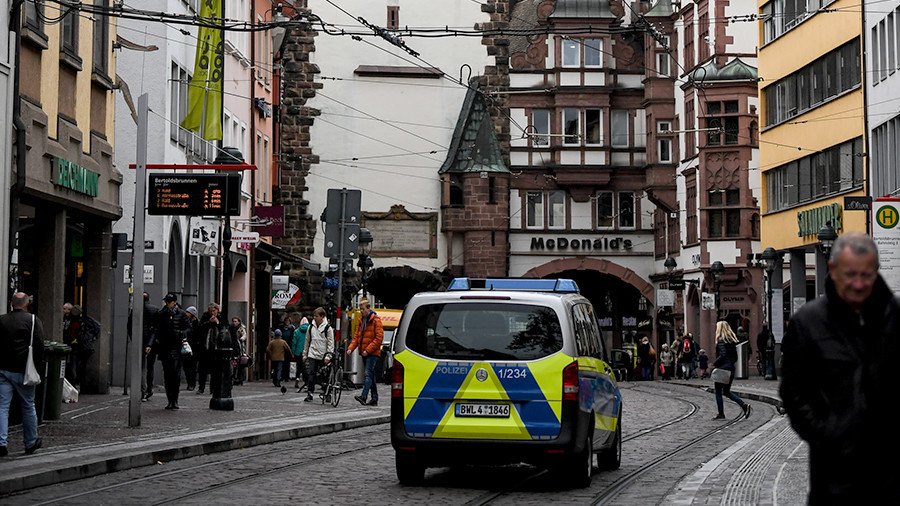 The main suspect in the gang rape of an 18-year-old German in Freiburg was described as posing an "imminent danger" and should have been arrested as soon as possible, local media claims, citing an arrest warrant.
A Syrian man, identified as a 21-year-old Majd H., is the prime suspect behind the gang rape of an 18-year-old woman in the western German city of Freiburg. He was not only previously known to police but had an arrest warrant issued against him on October 10, law enforcement said recently.
According to the latest revelations by German daily Bild, the details of the warrant are even more chilling. There was "an imminent danger" that he would commit other serious crimes, the media outlet writes, citing the document. The dangers included sexual coercion and grave bodily harm.
The warrant recommended arresting him immediately for the sake of public safety. However, it wasn't processed until October 21, a week after the gang rape in Freiburg which provoked widespread public outrage.
Justifying their inaction during the Tuesday press conference, police cited some "investigative tactics" that complicated the arrest of Majd H. However, as the public demanded answers, the investigators admitted that the offender's whereabouts had to be established first, as they were unknown at the time the warrant was issued.
Last week, eight men were arrested in connection with the rape of an 18-year-old woman. Police said that seven of the suspects were Syrian men aged 19 to 29, and one was a German native aged 25.
The crime which shook the nation took place in mid-October, after the teen met a Syrian asylum seeker at a nightclub in Freiburg. The man is thought to have added some kind of "knockout substance" into the victim's drink.
The pair left the club together and at some point the man dragged the woman into the nearby bushes and raped her, according to prosecutors. The perpetrator returned to the club to "call his friends" who then committed the gang rape.
READ MORE: Number of Germans killed by foreigners highest in years – police
The shocking incident has once again stirred up anti-immigrant sentiment in Germany, which has accepted over a million asylum seekers since the 2015 refugee crisis. Shortly after news of the rape broke, up to 500 protesters took to the streets of Freiburg over the crime. The demonstration, organized by the anti-immigration Alternative for Germany (AfD) party drew about 1,500 counter-protesters.
It's not the first such incident in the western German city. In 2016, Freiburg was stunned by the death of Maria Ladenburger, a 19-year-old medical student who was raped and drowned by an Afghan asylum seeker.
Think your friends would be interested? Share this story!
You can share this story on social media: