'Hunter Killer' killed in Ukraine for glorifying Russia but may not make it to Moscow screens either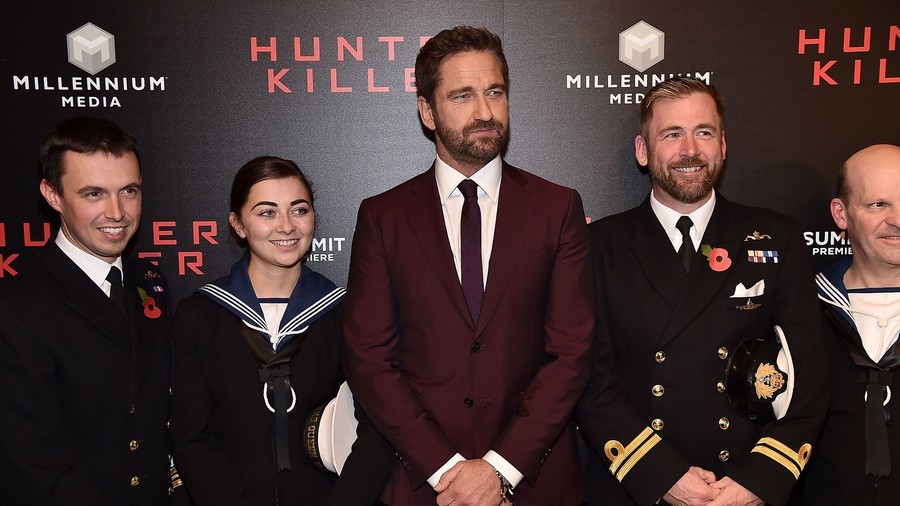 A Pentagon-backed Hollywood action film about an intrepid US submarine has been banned in Ukraine, apparently because it's too complimentary of 'villain' Russia's armed forces. The flick also faces hurdles in Russia.
Hunter Killer, which opened on October 26, tells the Department of Defense-approved story of the US Navy rescuing the kidnapped Russian president in an effort to avert World War III.
Ukrainian film lovers won't be able to enjoy the movie on the big screen with their popcorn. The Ministry of Culture has reportedly outlawed the film – not because it's mindless, CGI explosion-filled Pentagon war-porn – but rather because the movie allegedly demonstrates "the might of the army of the aggressor country of Russia," which is obviously a big no-no under Ukrainian law.
The film has also hit some road bumps in Russia. Although screenings were scheduled to begin this week, Russia's Ministry of Culture is still in the process of certifying the film for release in Russian theaters.
Although most war-related Hollywood films – especially ones that paint the United States in a favorable light – receive assistance from the Pentagon, Hunter Killer has taken the worrying nexus between Hollywood and the US military to the next level. The film's official production notes openly boast that "the filmmakers secured an early agreement to partner with the US Navy in nearly every aspect of the production."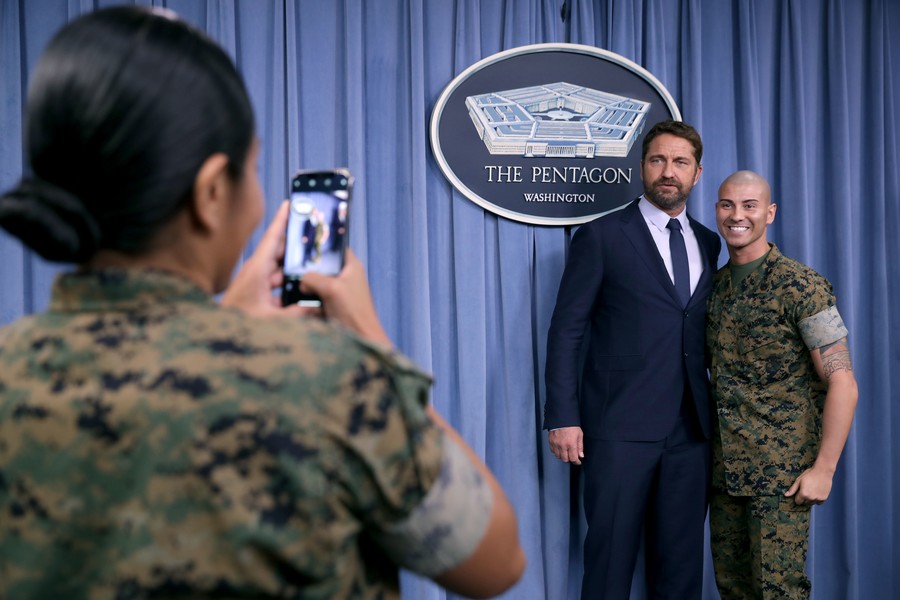 Hunter Killer's star, Gerard Butler, was even invited to the Pentagon, where he held a press conference about the new film. The stunt left several media outlets in a state of near shock, with some pointing out that it's been months since Defense Secretary James Mattis has held a press conference of his own at DOD headquarters.