India inaugurates world's tallest statue, but some locals call it 'celebration of death'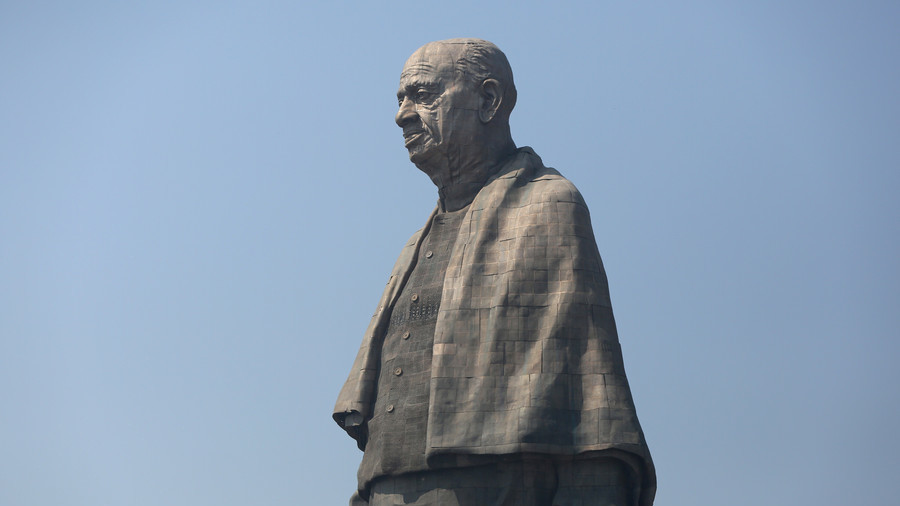 India has drawn awe from every corner of the world as it unveiled its Statue of Unity, a monumental 182 meter-high effigy which costs an eye-watering $400 million. The monument has become the world's tallest statue.
Prime Minister Narendra Modi on Wednesday morning inaugurated the statue, located in India's western state of Gujarat, and is dedicated to independence fighter Sardar Patel.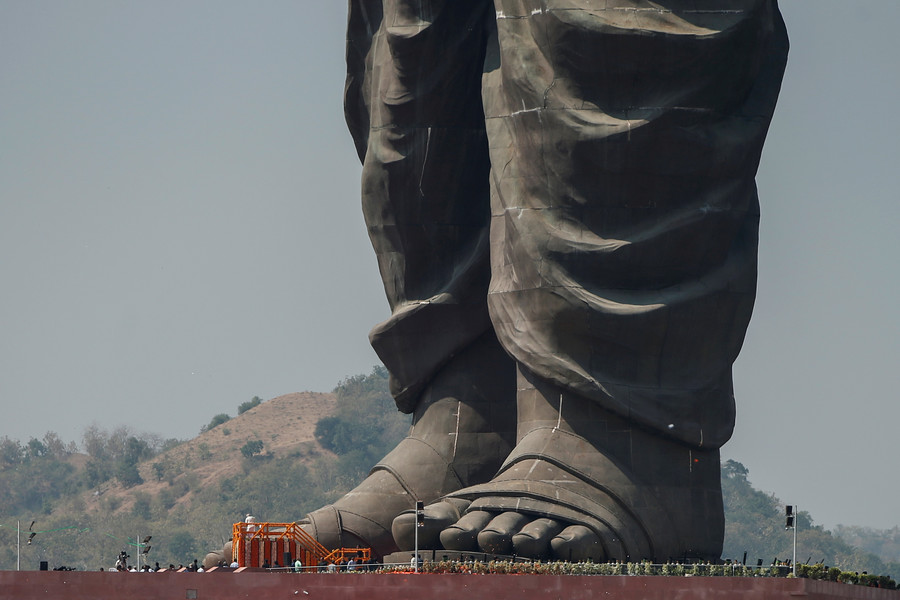 The PM hailed the statue as an answer to those who always question India, before adding: "It shows that India was, is and always will be eternal."
READ MORE: 'Iron Man of India' statue to see off Chinese rival & set record as world's tallest (PHOTOS)
The monument, on which thousands of people have worked on since its foundation stone was set in October 2013, has beaten China's 'Spring Temple Buddha' to be the world's tallest statue.
But the statue wasn't welcomed by everyone.
Local villagers have written to the PM saying the inauguration is "akin to celebrating someone's death" as the statue's construction entailed the wiping out of natural resources which had for years given farmers a living.
The headmen of 22 villages wrote to the PM saying they wouldn't welcome him at the ceremony.
Like this story? Share it with a friend!
You can share this story on social media: