Pakistan's Islamist party says judges who acquitted Christian woman 'deserve death'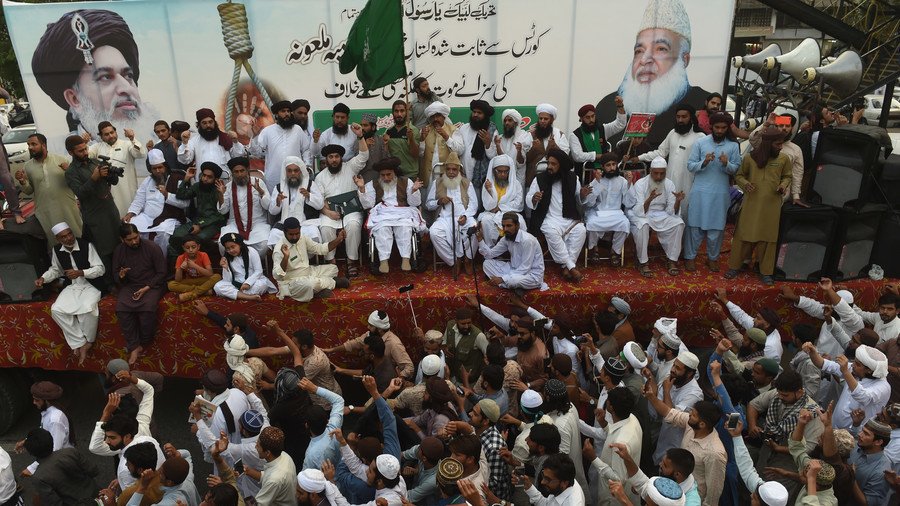 A hard-line Islamist party in Pakistan has called for the death of the country's Supreme Court judges responsible for overturning the death sentence of a Christian woman accused of blasphemy, Reuters reports.
"The patron in chief of TLP, Muhammad Afzal Qadri, has issued the edict that says the chief justice and all those who ordered the release of Asia deserve death," party spokesman Ejaz Ashraf said, as cited by the news agency.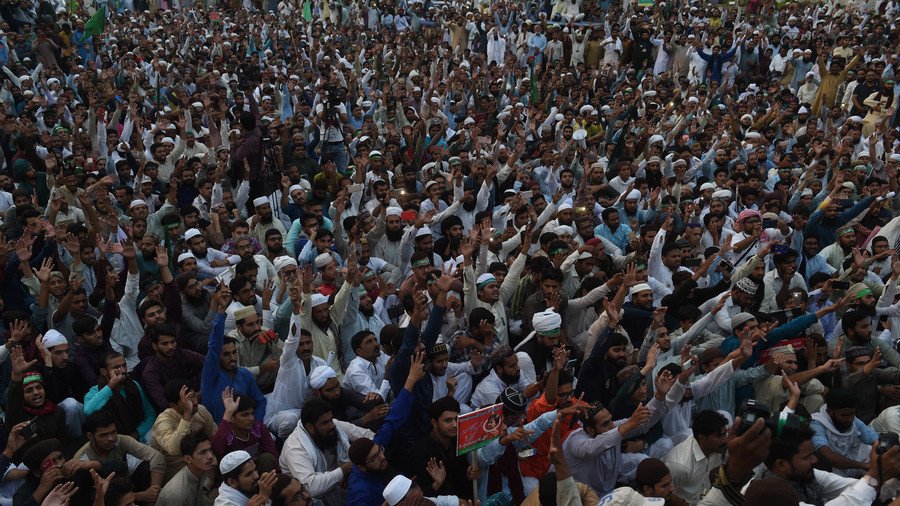 READ MORE: Pakistani court overturns blasphemy death penalty for Christian woman
The Tehreek-e-Labaik (TLP) party called for the death of the chief justice and two other judges in Pakistan's highest court after they spared the life of Asia Bibi, 47, who was convicted of blasphemy in 2010.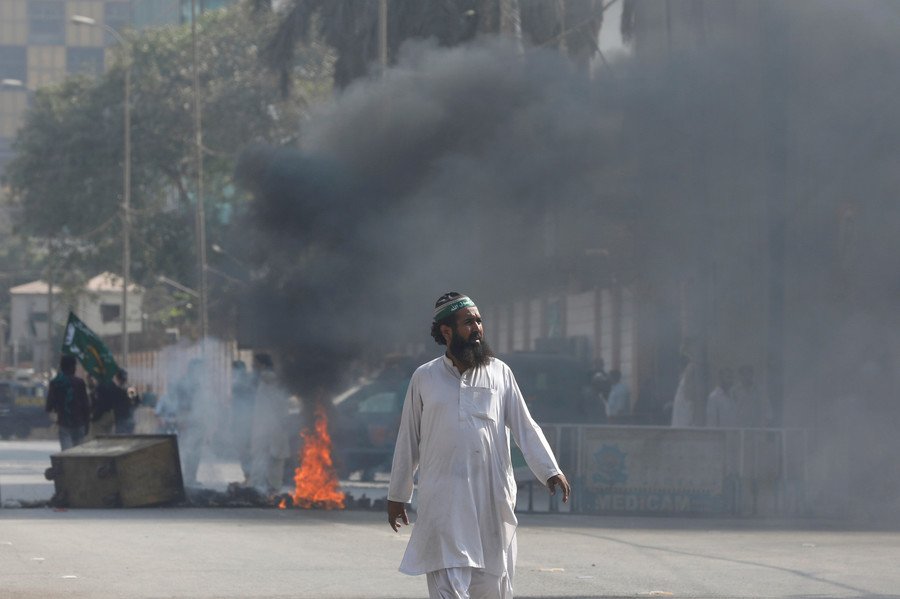 The party also demanded Prime Minister Imran Khan's government be ousted following the court's order.
The Supreme Court on Wednesday ruled in favor of the release of Bibi, who was eight years ago accused and sentenced for "insulting Islam." As long as she faces no other charges, the woman should be released, the court ordered.
TLP two weeks ago organized a mass anti-blasphemy rally calling on Bibi to be executed as the court waited to release its verdict on her final appeal. The protests took part mainly in the city of Lahore, but demonstrations took place in other areas too, including Karachi and Rawalpindi.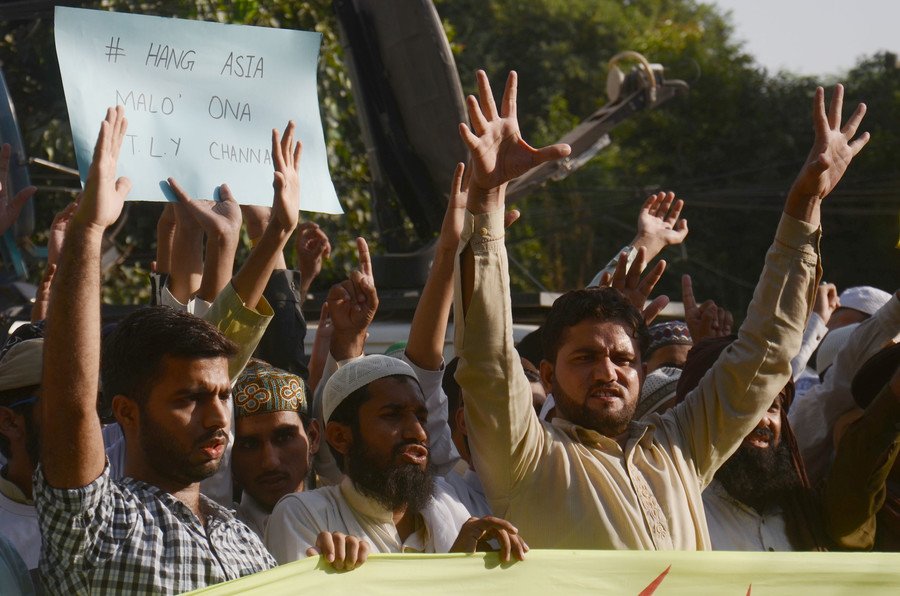 Bibi's case started when, according to her autobiography, she sought to get some drinking water out of a well on a hot fruit-picking day.
She was then told off by a Muslim neighbor, who turned to other Muslim women in the area to tell them the Christian devotee had dirtied the water by drinking from their cup. Several women called Bibi a "filthy Christian" and told her to convert to Islam.
Bibi refused, saying: "I believe in my religion and in Jesus Christ, who died on the cross for the sins of mankind. What did your Prophet Mohammad ever do to save mankind? And why should it be me that converts instead of you?"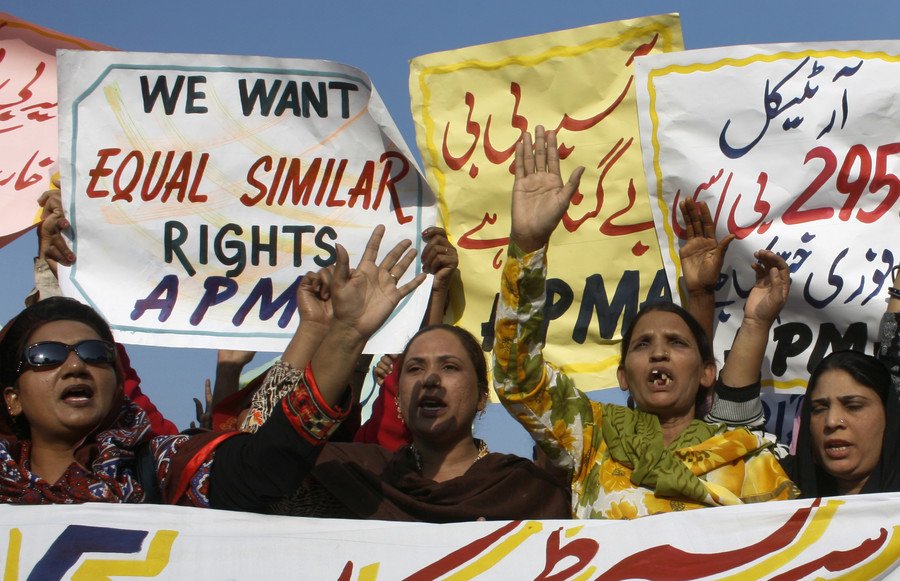 She was then shoved and spat at, the autobiography claims. Days later, Bibi was accused of blasphemy. She has denied the charge.
Bibi's case, the first in which a woman has been sentenced to death by hanging for blasphemy in Pakistan, has drawn widespread condemnation. Pope Benedict XVI was among those who calling for her to be freed in 2010.
You can share this story on social media: