At least 25 killed in Afghanistan military chopper crash, officials reportedly on board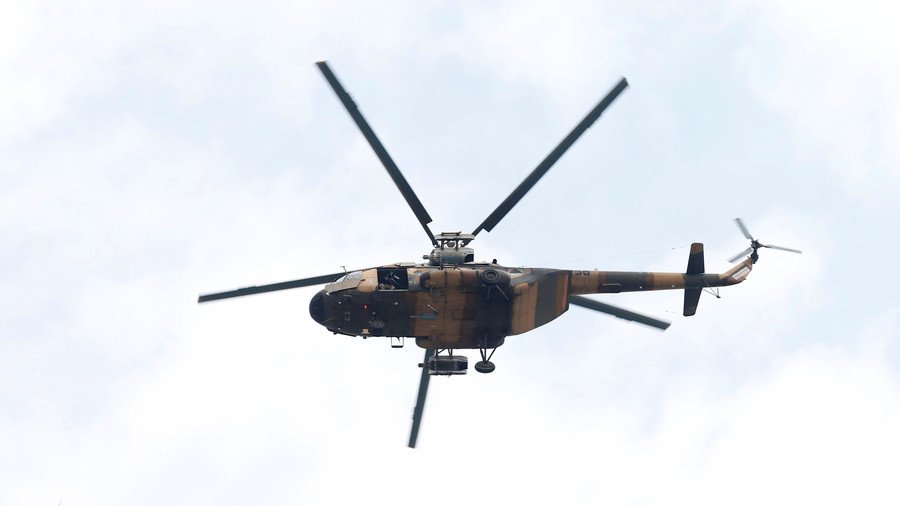 At least 25 people were killed after an Afghan helicopter crashed in the western part of the country, authorities confirmed to local media. Provincial officials and top military officers are reportedly among the casualties.
As the story unfolded, the Taliban claimed credit for the attack, saying their militants shot the helicopter down. Afghan authorities blamed the incident on the bad weather.
The head of the Farah provincial council and the deputy commander of the Afghan Army's 207th corps are said to be among the officials on board the ill-fated aircraft.
The type of helicopter is not yet known. There are over 90 Russian-made Mil Mi-17 helicopters flown by the Afghan Air Force, according to open sources. The war-ravaged country will also receive delivery of 150 UH-60 Black Hawks from the US Air Force's inventory.
Helicopter crashes are not uncommon in Afghanistan. In early September, one owned by a Moldovan company went down in the north of the country, killing 11 members of the Afghan security forces. The aircraft was ferrying the troops from a military base to the volatile northwestern province of Faryab.
The helicopter, manned by three Ukrainian crew members, was carrying munitions and hit the ground shortly after takeoff. It exploded on impact, burning the bodies "beyond recognition," according to AFP.
Think your friends would be interested? Share this story!
You can share this story on social media: