Pile of luxury: Hundreds of Maserati vehicles destroyed in blaze in Italy (VIDEOS)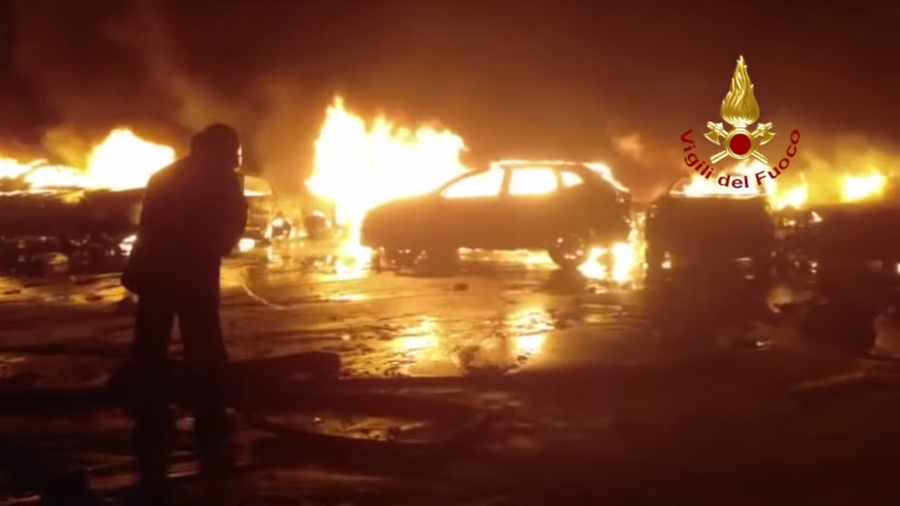 Luxury car admirers might want to look away: hundreds of vehicles were burnt out in a huge fire in the Italian port city of Savona. The gloomy scene, captured on video after the blaze, looks like a post-apocalyptic movie.
The fire, surprisingly, started with water: the sea rose and flooded the north-western Italian city, including two parking areas in the city port, on Monday evening. They were filled with hundreds export-ready cars, including, according to local media, brand-new Maserati luxury vehicles.
The salt water caused car batteries to explode and catch fire in the early hours of Tuesday morning.
After the fire had been extinguished the scene in the parking areas looked like a dystopia – hundreds of vehicles that had been ready for export to the Middle East were turned into burnt-out wreckage, piles of metal with their windows blown out and all the rubber and plastic melted or burned away.
Think your friends would be interested? Share this story!