Flares v tear gas: Students clash with police over education reform in Athens (PHOTOS, VIDEO)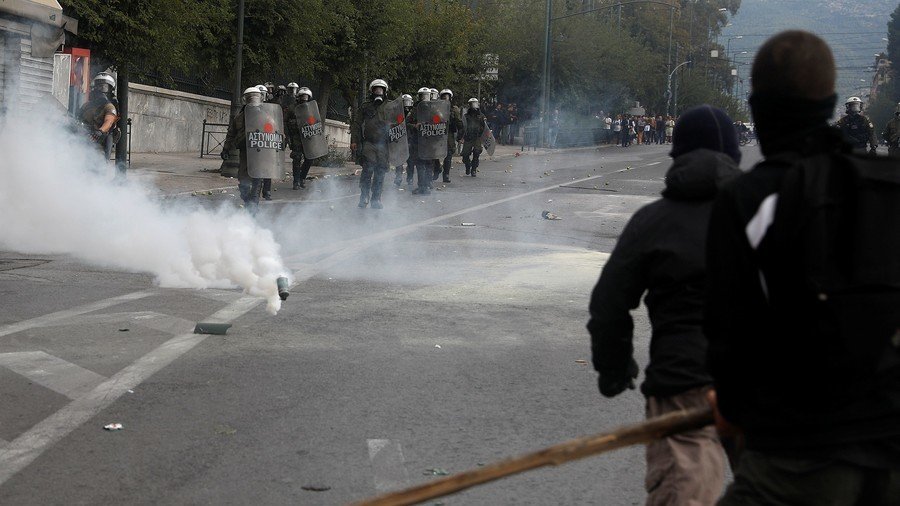 The Greek capital was plunged into chaos after hooded rioters threw flares at police officers, who responded with tear gas. The protests were sparked by planned changes to educational policies.
Some 2,000 people, most of them youth, took to the streets of Athens on Monday to demonstrate against a draft bill altering requirements for university entrance.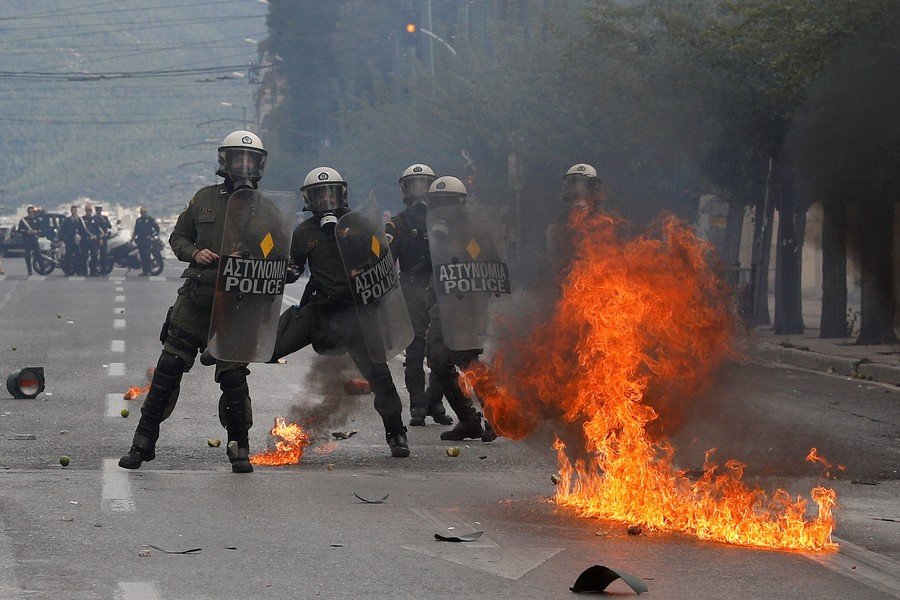 "Give money for education and not for NATO slaughter," they were heard shouting.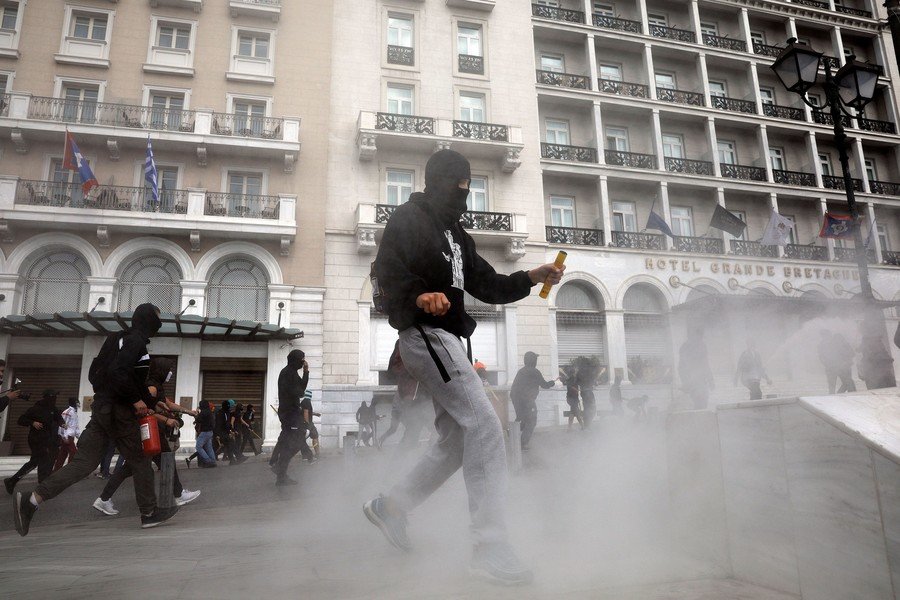 However, the protest turned violent after about a hundred hooded rioters started throwing flares, petrol bombs and rocks at police officers near the parliament building. Police resorted to shooting rounds of tear gas to contain the riot.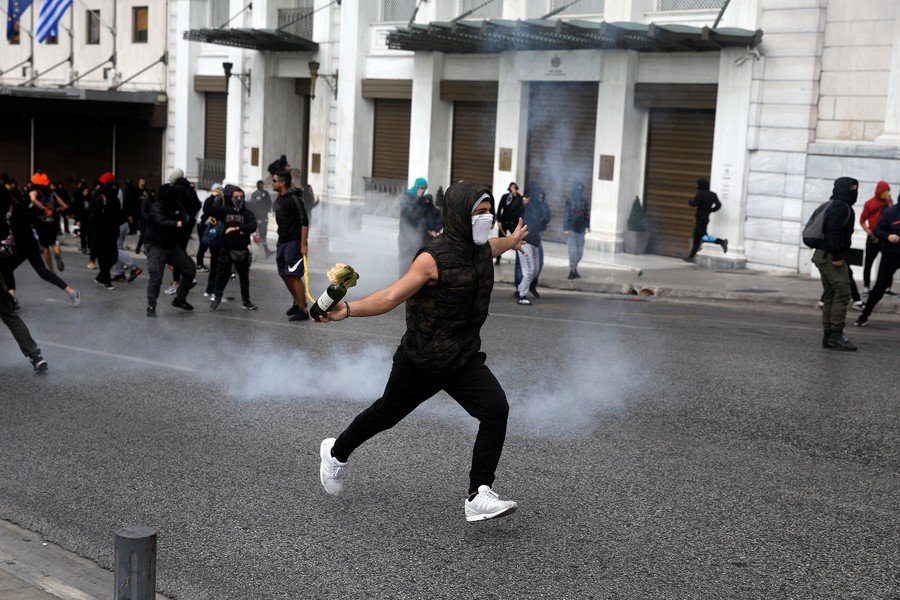 Protests in the Greek capital eventually calmed down, and no arrests were made.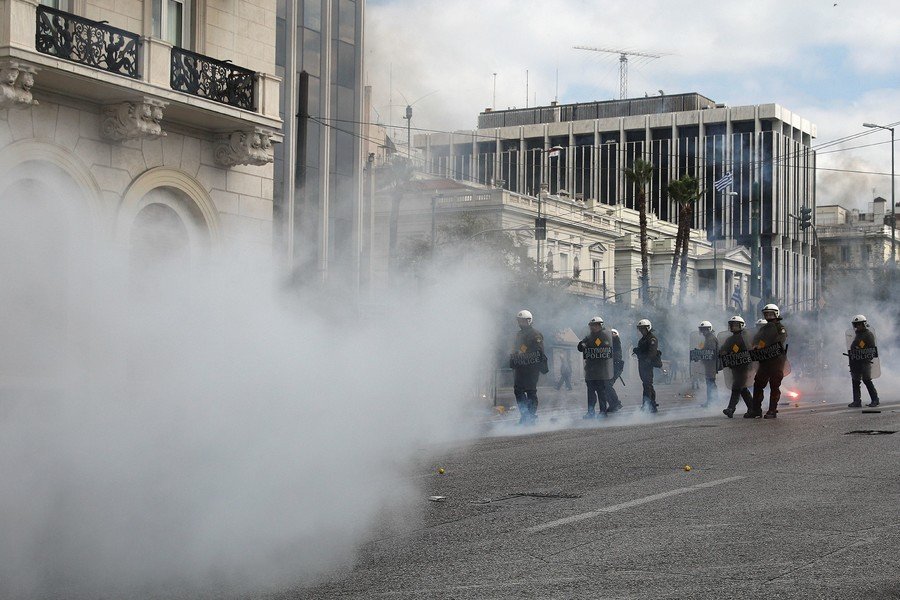 The Greek Education Ministry reforms propose curriculum changes in the final year of high school. In addition, the students will have to undergo uniform entrance exams to enroll at university.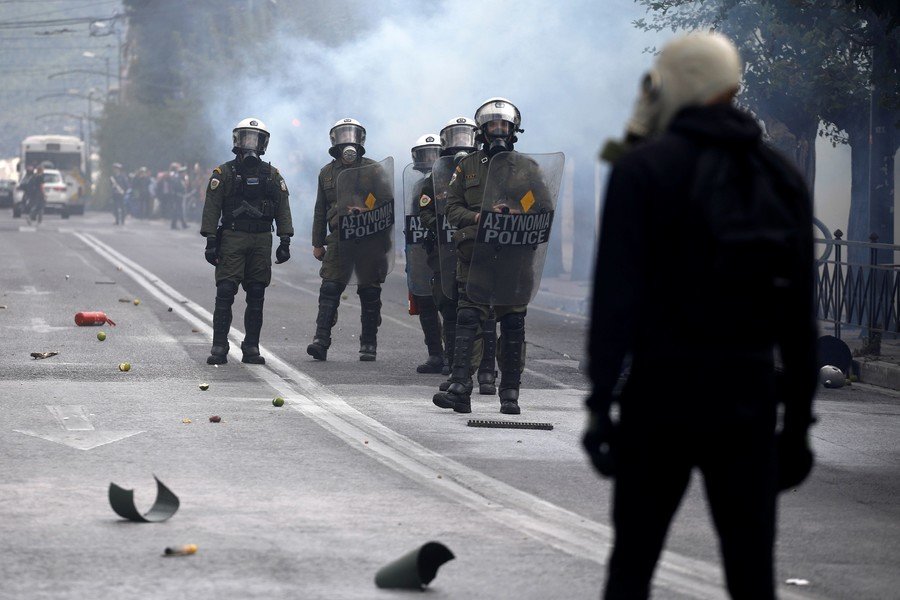 However, students insist that the alterations will only add to the exam burden.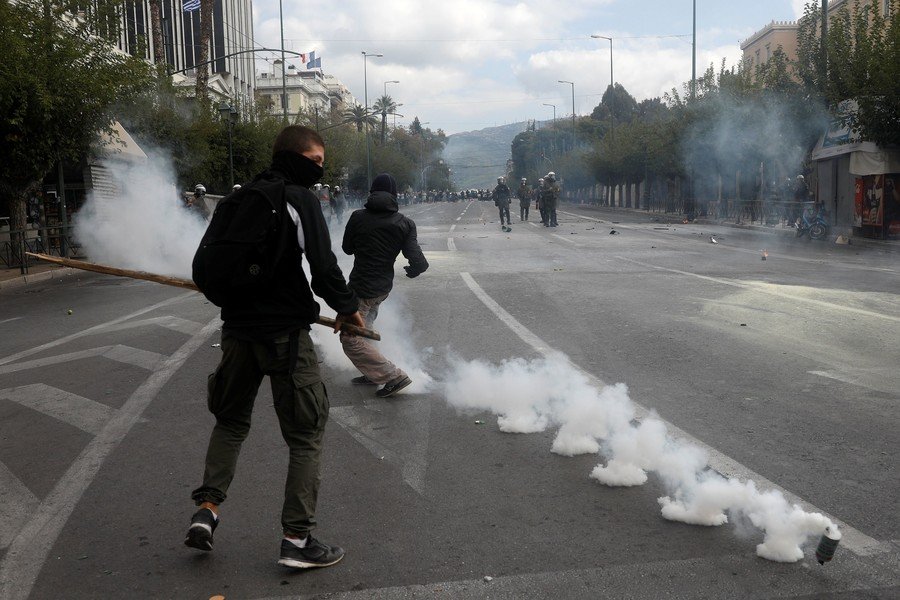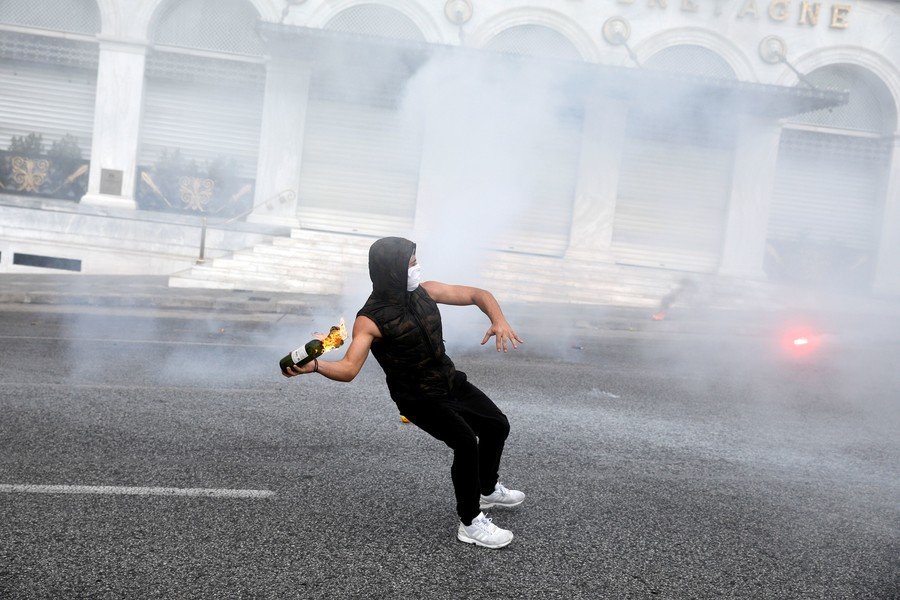 Think your friends would be interested? Share this story!
You can share this story on social media: