Assange says Ecuador wants to hand him over to US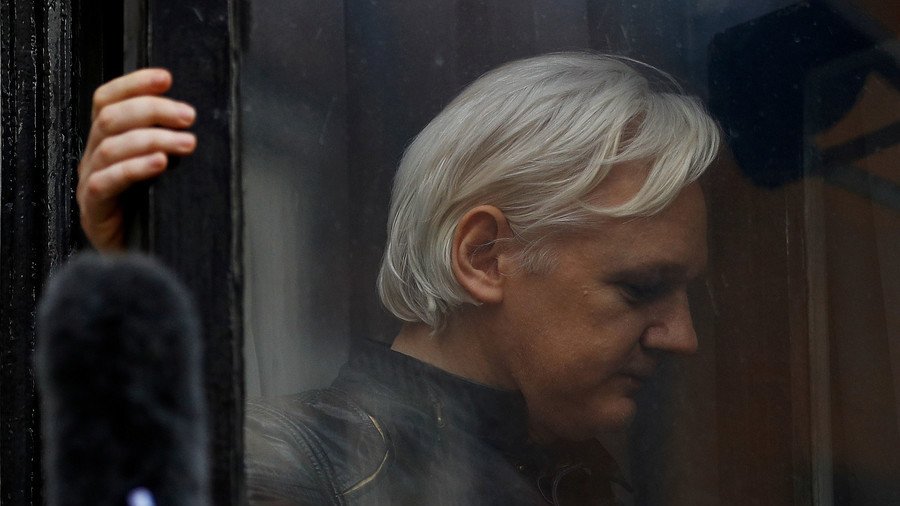 Wikileaks founder Julian Assange has said that Ecuador is seeking to end his asylum in its London embassy and hand him over to US authorities.
Assange made the claim on Monday during a teleconference as part of a trial challenging Ecuador's new conditions for his asylum, according to Reuters.
The Wikileaks founder sought political asylum in the Ecuadorian Embassy in June 2012 to avoid being extradited to the US to face trumped-up charges and has been living there ever since.
However, his relations with the host have turned sour recently. Assange filed a lawsuit against Ecuador's Foreign Minister Jose Valencia earlier this month, accusing the government of violating his "fundamental rights and freedoms" with a set of new rules and restrictions.
The new guidelines, which were leaked by an Ecuadorian opposition lawmaker, place limits of Assange's visitation rights, force him to pay his own medical bills, and even state that his cat could be confiscated if he doesn't look after it properly. The Australian native has also been forbidden from engaging in activities that "could be considered political or interfering with the internal affairs of other states."
Washington has repeatedly expressed its desire to prosecute Assange for publishing classified documents – even though doing so is not a crime under American law.
Pressure to hand Assange over has been growing in recent weeks. Two US congressmen penned a letter to Ecuadorian President Lenin Moreno advising him it would be "very difficult for the United States to advance our bilateral relationship until Mr. Assange is handed over to the proper authorities," calling the journalist a "dangerous criminal and a threat to global security."
In a recent interview with RT, former Ecuadorian President Rafael Correa said that he believed that the current Ecuadorian government was getting ready to turn over Assange to the US government, calling the move "a shame."
Correa, who was leading the Latin American country at the time when it granted the WikiLeaks co-founder asylum, noted that Ecuador has an obligation under international law – and the Ecuadorian Constitution – to protect Assange, who was granted Ecuadorian citizenship in 2017.
"The Ecuadorian state has to protect Assange's rights, he is not just an asylum [seeker]; he is a citizen," Correa said, adding that he thought that the current government had "absolutely submitted" to Washington's dictates.
"They try to humiliate Assange but only humiliate themselves," Correa told RT. "These rules really go against the human rights. They are trying to isolate Assange and to push him to abandon our embassy."
Like this story? Share it with a friend!
You can share this story on social media: