Ecuador won't help Assange leave embassy in UK safely – foreign minister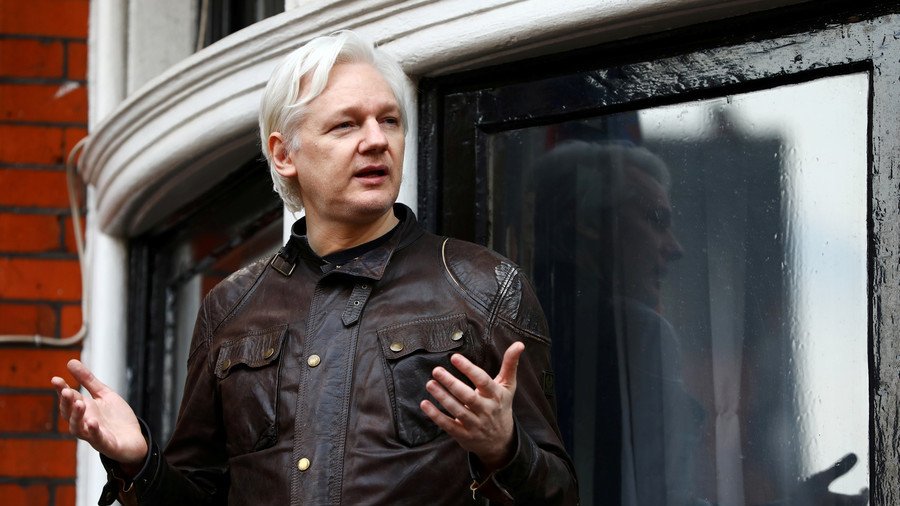 Ecuador will not help Julian Assange leave the UK, the country's foreign minister said, claiming its only duty was to look after the WikiLeaks founder's "well-being" after Assange sued them for restricting his rights and freedoms.
Ecuadorian FM Jose Valencia told Reuters that Ecuador is not responsible for helping Assange leave the London embassy safely, even though the Inter-American Court on Human Rights recently found them to be responsible for protecting him from US extradition. The UK authorities are poised to apprehend Assange should he step outside the building.
Assange accused the Ecuadorian government of violating his rights after they drew up a "Special Protocol" barring him from speaking about politics or involving himself in the political affairs of other countries. The list of restrictions runs to nine pages and permits authorities to confiscate the property of visitors, who must be approved in advance, submit their social media profiles, and turn over the make, model, serial and IMEI numbers of their mobile devices.
The conditions added insult to injury with a threat to turn Assange's cat over to a shelter if he fails to clean up after it adequately. The cat has been Assange's only companion during nearly seven months in which the Ecuadorian government has kept him cut off from the outside world, jamming his phone lines, scrambling WiFi signals, and banning almost all visitors.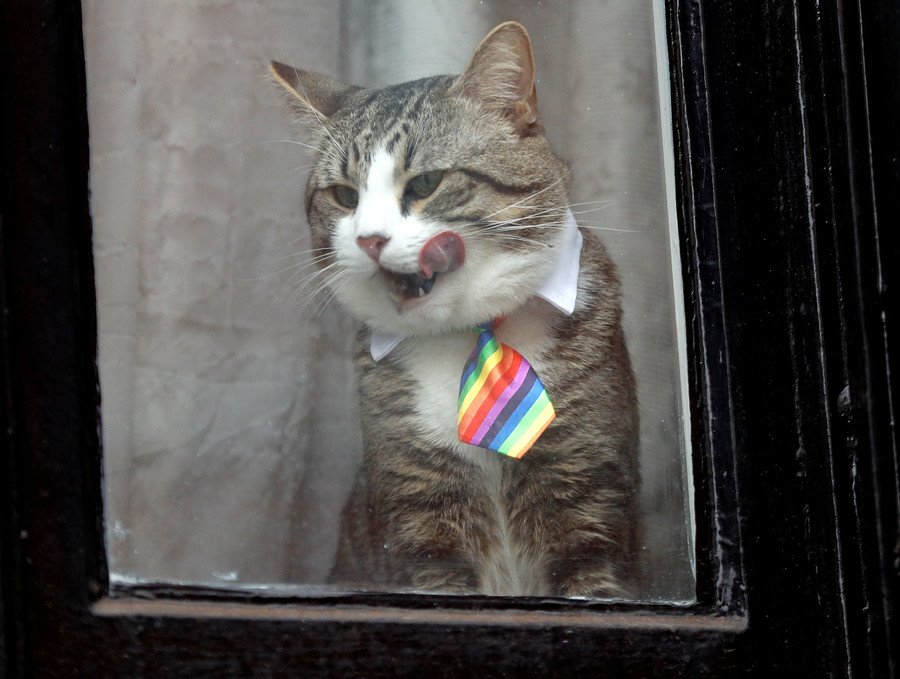 The "Special Protocol" also states that Ecuador will cease paying for Assange's food, medical care, laundry, and all but the most basic needs on December 1. Between this deadline, the limitations on his speech, and the Foreign Minister's statement, the government appears to be stepping up the pressure to force Assange to leave on his own.
In July, the Inter-American Court on Human Rights ruled that Ecuador must protect Assange from US extradition. The ruling came just weeks after a meeting between Ecuadorian President Lenin Moreno and US VP Mike Pence during which they were rumored to have reached an agreement regarding handing over the WikiLeaks founder.
Assange sought political asylum in the Ecuadorian Embassy in June 2012 to avoid being extradited to the US to face trumped-up charges and has been living there ever since. He became a naturalized Ecuadorian citizen in 2017.
US authorities have made clear their intentions to prosecute Assange for publishing documents leaked by others. This act is not a crime under any American laws, and it remains unknown under what statutes the Justice Department plans to charge the journalist. It has been assumed it will be the Espionage Act, in which case Assange could spend the rest of his life in prison.
Last week, two US congressional representatives penned a threatening letter to Moreno advising him it would be "very difficult for the United States to advance our bilateral relationship until Mr. Assange is handed over to the proper authorities," calling the journalist a "dangerous criminal and a threat to global security."
You can share this story on social media: