Facebook bans 80+ 'Iranian-linked' accounts it says masqueraded as US citizens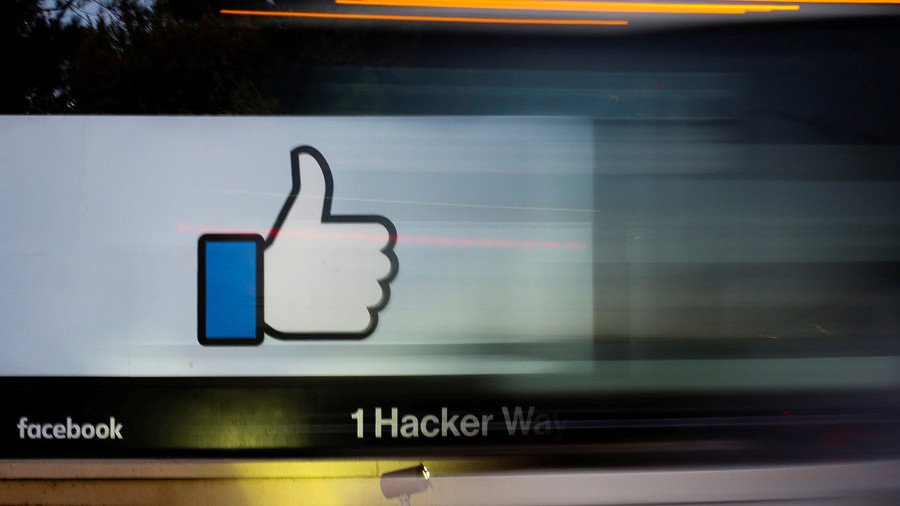 Facebook deleted 82 accounts, pages and groups, which it claims operated from Iran to wage an online propaganda campaign while posing as US citizens and posting memes on "politically charged topics."
The suspended accounts engaged in "coordinated inauthentic behavior" on Facebook and Instagram, posting about things like "race relations, opposition to the president, and immigration," Head of Cybersecurity Policy Nathaniel Gleicher wrote on company's website on Friday. At least one of the removed pages had about 1.02 million followers.
Facebook admitted that it failed to find any ties between the deleted accounts and the Iranian government, though. "We can't say for sure who is responsible," Gleicher stated.
The social network revealed samples of content, created by the accounts it flagged as Iranian bots. They appear to be propagating strong pro-liberal and left-wing views, and are directed against President Donald Trump. One of them calls Trump "the worst, most hated president in American history." Another displays a message in support of Trump critic, NFL athlete Colin Kaepernick, known for his controversial anti-police-brutality protests.
According to the tech giant, the accounts masqueraded as US citizens, and in some cases as UK citizens. Some of their efforts appear to be rather small-scale, as less than $100 was reportedly spent on running two ads on Facebook – one before the 2016 presidential election, and another one last January. The now-banned accounts also hosted a total of seven events between 2016 and 2018. Facebook can't confirm if any of them "actually occurred," and says that some of the events "appear to have been planned to occur only online." One of them said events garnered the attention of 110 people, and two events received no interest at all.
Facebook and other big tech companies, like Twitter and Google, have been pressured by the government to step up their efforts to combat the 'propaganda campaigns' and 'election meddling' allegedly unleashed by Iran and Russia. In August, Facebook banned 652 "inauthentic" accounts and groups it linked to Tehran and Moscow. Twitter did the same by banning 284 accounts allegedly "originated" from Iran.
Both Iran and Russia have repeatedly denied the allegations of any attempts to interfere in US domestic affairs. Last week, Iran dismissed the accusation of trying to influence voters ahead of the US midterm election as "false" and caused by an "unknown illusion."
Furthermore, Foreign Minister Mohammad Javad Zarif claimed that Twitter had targeted legitimate Iranian accounts in the course of its anti-bot campaign. "Twitter has shuttered accounts of real Iranians, [including] TV presenters and students, for supposedly being part of an 'influence op,'" he wrote last month.
Facebook also received criticism earlier this month when it wiped out more than 800 political and alt-media accounts with millions of followers in the course of a purge. The company said that all the affected accounts were linked with "unauthentic" activities. However, their authors insist that Facebook is simply using the 'unauthentic behavior' excuse for censorship.
Like this story? Share it with a friend!
You can share this story on social media: