Israel pummels Gaza with airstrikes in response to rocket attack (PHOTOS)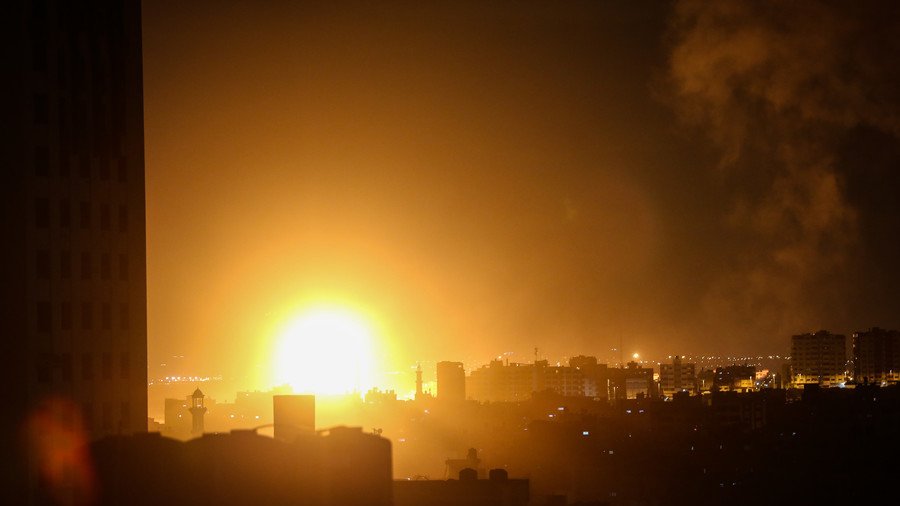 Israeli military aircraft have been pounding the Gaza Strip since Friday, hitting 80 alleged Hamas targets in response to what they say were 30 rockets launched from Gaza.
The Israeli Defense Forces (IDF) say they launched a large-scale bombing raid after some 30 rockets were fired at the area near the Israeli city of Sderot on Friday evening. Some 10 of the rockets, which the IDF said were flying from Gaza, were intercepted by the Iron Dome missile-defense system.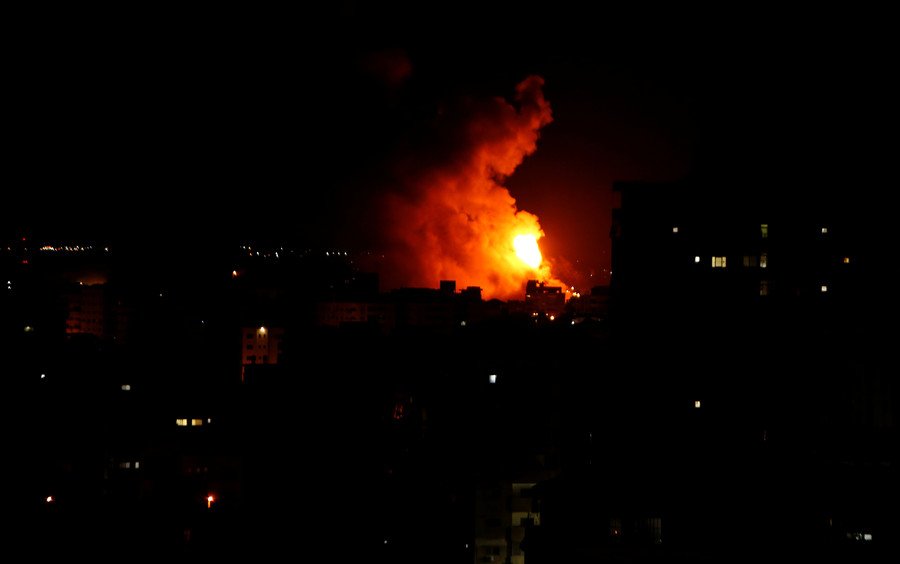 The IDF said it destroyed 80 Hamas targets. No injuries or deaths have been reported on either side of the Gaza border.
An Indonesian hospital in the northern Gaza Strip has reportedly been damaged by the retaliatory strikes. Images from inside of the hospital show that its ceiling ruptured and one of the windows in the patients ward was broken. Small piles of debris can be seen lying on the floor.
It was also reported that the bombing caused a power shutdown at the hospital.
The Israeli military has not commented on the damage to the medical facility, accusing Hamas on Twitter of "deliberately" placing its training site and a weapons depot "next to schools, a hospital & a mosque."
Instead, the IDF released footage of a strike on what it claims was the "Hamas Security Services HQ" in Gaza. "We warned the building's occupants to evacuate several times prior to the strike," the IDF spokesperson said.
WATCH: We just struck Hamas' General Security Services' HQ in #Gaza in response to rockets fired at #Israel. We warned the building's occupants to evacuate several times prior to the strike. pic.twitter.com/Eb5nz80i4f

— Israel Defense Forces (@IDFSpokesperson) October 27, 2018
The sounds of Israeli airstrikes were heard all over Gaza, prompting terrified locals to seek shelter.
A huge explosion that briefly turned night into day was seen in the area.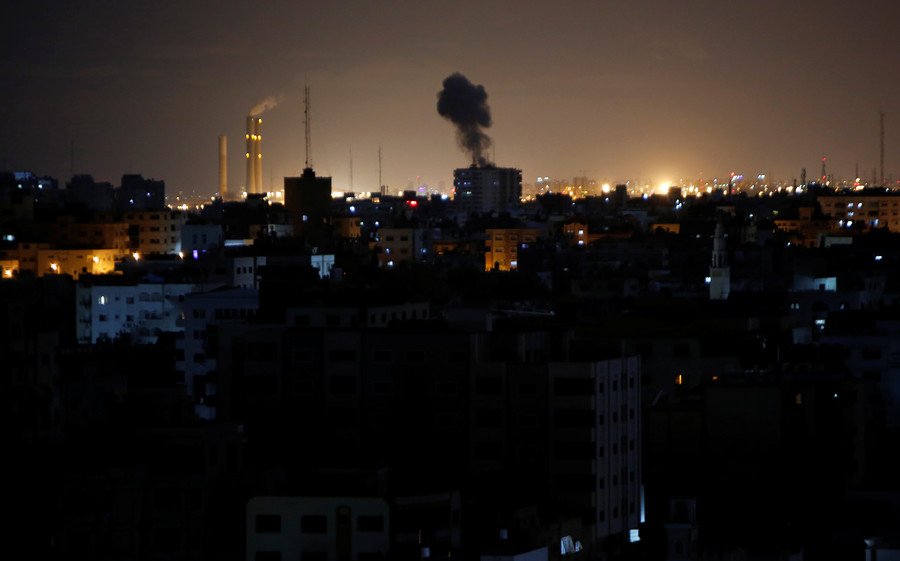 IDF fighter jets continued to hit targets in Gaza on Saturday as more rockets were fired at southern Israel.
Later on Saturday, the office of Defense Minister Avigdor Lieberman confirmed that he would hold a meeting on the situation in the Gaza Strip with high-ranking officers.
Prior to the attack, the IDF posted footage showing its air defenses repelling a rocket attack from the Gaza Strip. That took place after five Palestinians were killed during protests against the Israeli blockade of Gaza.
Think your friends would be interested? Share this story!
You can share this story on social media: