Austrian lecture slamming Prophet Mohammed for marrying 6yo is hate speech – EU court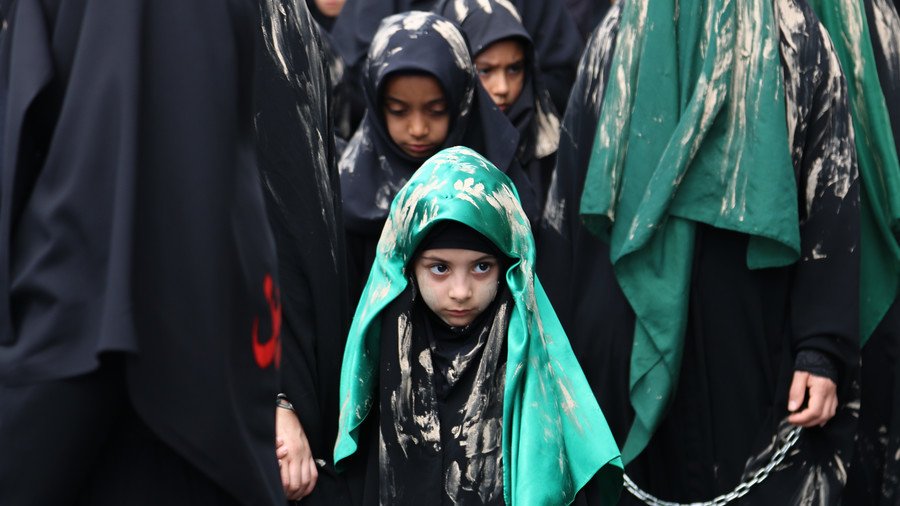 The European Court of Human Rights (ECtHR) has ruled that an Austrian lecturer is guilty of disparaging Islam, after the woman likened the Prophet Mohammed to a pedophile for marrying a six-year-old girl.
The lecturer known only as Mrs E.S. had already been convicted by an Austrian judge and fined €480 ($548) for her lecture. And now the ECtHR has upheld the ruling. The Strasbourg-based seven-judge panel stated on Thursday that her comparing Prophet Mohammed to a pedophile goes "beyond the permissible limits of an objective debate," and that the Austrian court was right in "classifying them as an abusive attack which could stir up prejudice and threaten religious peace."
The woman had unsuccessfully appealed the decision to the Austrian Supreme Court before taking her case to the ECtHR. She argued that what the court saw as inflammatory remarks insulting the Islamic faith was meant to reignite a public debate on child marriages.
She hosted "Basic Information on Islam" seminars in 2008 and 2009, during which she lectured the members of the right-wing Freedom Party (FPO) on the principles of the Islamic religion and its key figures. During one of her lectures, Mrs E.S. stated that marrying prepubescent girls makes Prophet Mohammad no different than a child predator.
"A 56-year-old and a six-year old?... What do we call it, if it is not pedophilia?" the woman reportedly said, referring to the marriage between the Prophet and Aisha, who is believed to have been six or seven when the marriage was arranged, and nine when it was consummated. Some modern scholars, however, dispute that timeline, arguing that Aisha was at least 15 at the time.
When convicting Mrs E.S. of deprecating religion, the ECtHR pointed out that it had "comprehensively assessed the wider context" of her statement and "carefully balanced her right to freedom of expression with the right of others to have their religious feelings protected."
The panel argued that the expressions the woman used to describe Prophet Muhammed were "not phrased in the neutral manner" and thus cannot be considered a legitimate contribution to the public debate on the sensitive topic of child marriages.
The court also dismissed the lecturer's claim that the Austrian courts failed to consider the subject matter of her statements.
Think your friends would be interested? Share this story!
You can share this story on social media: