Couple's Congolese wedding photos slammed as racist and weird (IMAGES)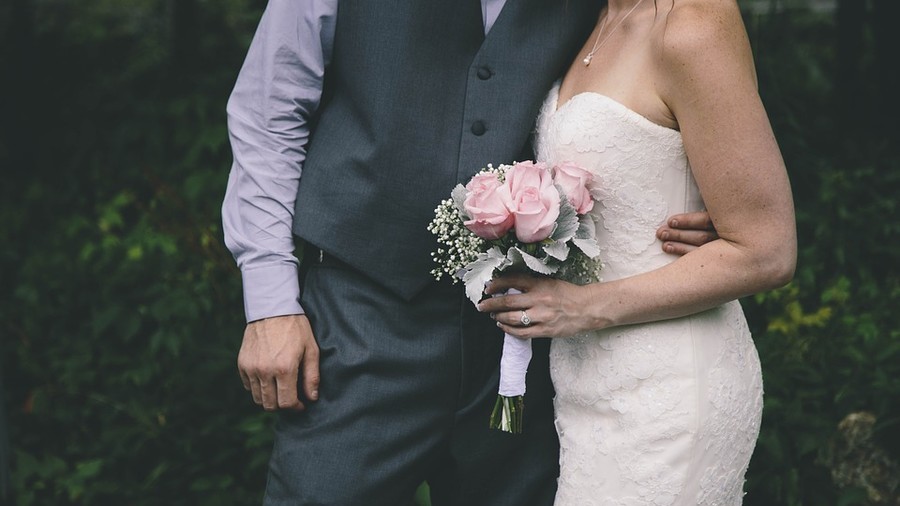 A couple who wanted wedding photos that were "out of the box" are facing a massive backlash after their bizarre, "racist" war-zone themed images from the Congo went viral.
Travel photographer John Milton wanted his wedding photographs to be a little different. So he thought it would be a good idea to create a wedding shoot that showed off how edgy he and his new wife were for getting married in the Democratic Republic of the Congo.
To do so, the newlyweds posed on top of a volcano and in a local village. All of that would be fine were it not for the couple's decision to add some fake soldiers in the mix to make it look as though they were about to be killed, and to describe the village as a "ghetto."
"Saying our vows at the top of an active Congolese volcano with a local tribe while a civil war is brewing below is surrealism at its best," Milton wrote in the caption of one of the photographs he shared on Instagram.
Another photograph showed the bride's ring hanging off an AK-47 held by a Congolese man, entitled, "Blood diamonds."
The bizarre wedding took place in 2017, but, after Cecilia Christin shared the photos on Facebook this week, the Congolese wedding snaps went viral.
Milton's Instagram account has since been taken down, but screenshots of the offending images are sparking an impassioned reaction.
The use of a war zone as a backdrop didn't sit right with many, and enraged others, who accused the photographer of racism, colonialism, and exploitation.
October 23, 2018
I'm losing my sense of what is real because one part of me is screaming "FAKE! HOAX!" and the other is saying "you know, some people might just be deluded enough to think this was a good idea" pic.twitter.com/7515xGHucl

— '((Adam (Elkus))) (@Aelkus) October 23, 2018
This has to be some kind of satire on Westerners using poverty & war as a backdrop to their "adventurous lifestyles", doesn't it? I mean, they can't actually be serious, can they?

— Gemma Greene (@gemmagreene16) October 23, 2018
"Just cruisin' through the ghetto in Congo in a wedding dress"-a terrible example of what the quest for a little Insta fame does to (white) people visiting "Africa" :( https://t.co/7O8yxjdLaP

— Tobias Denskus (@aidnography) October 23, 2018
The privilege is off the charts here. Wow.

— Darrell (@thatdudedurrell) October 23, 2018
Milton is an American former investment banker who got into photography after retiring in his 40s. He described himself "an aggressive 'go getter'" in an interview, adding, "I like to stir the pot and push the envelope."
He and his wife celebrated their one-year wedding anniversary by going to Afghanistan, where his wife posed in a burqa with red stilettos.
Like this story? Share it with a friend!