'Stop glorifying terrorists': New Delhi fires back at Pakistan PM over his tweet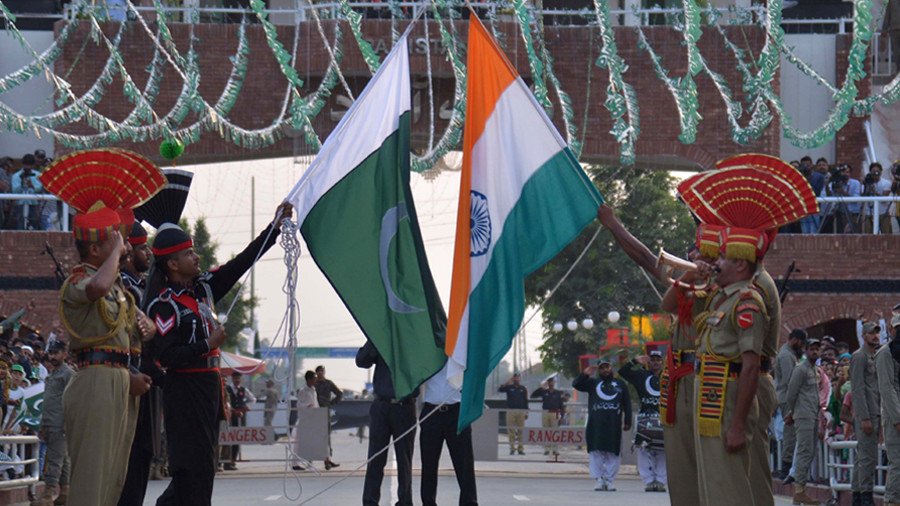 India fired back at Pakistani PM Imran Khan, saying his country should stop "glorifying terrorists." New Delhi's reaction was triggered by Khan's tweet, where he alleged that Indian troops killed "innocent" people in Kashmir.
Indian Foreign Ministry spokesman Raveesh Kumar called on Islamabad to worry about its own internal affairs and "take credible action" to tackle terrorism in areas it controls rather than pointing the finger at others.
The remarks came in response to Khan's tweet on Sunday saying he "strongly condemns the new cycle of killings of innocent Kashmiris" at the hands of Indian forces.
Strongly condemn the new cycle of killings of innocent Kashmiris in IOK by Indian security forces. It is time India realised it must move to resolve the Kashmir dispute through dialogue in accordance with the UN SC resolutions & the wishes of the Kashmiri people.

— Imran Khan (@ImranKhanPTI) October 22, 2018
Kumar hit back, saying "Pakistan would serve the interest of the people of the region by taking credible action against all kind of support to terrorism" in areas under its control, instead of "glorifying terrorists" targeting India and its neighbors.
It is the latest spat between the two countries after India decided to pull out of planned talks between the two countries' foreign ministers on the sidelines of the UN General Assembly in New York last month.
READ MORE: Offer of friendship with India is no 'weakness' – Pakistan PM Imran Khan
New Delhi announced it was backing out because of what it branded the "brutal" killing of three Indian policemen in Kashmir – a mountainous region divided between the two countries, as both claim sovereignty over it – at the hands of Hizbul Mujahideen militants.
India canceled the meeting, which had been organized following an invitation to discuss peace in the region by PM Khan, saying any dialogue would be "meaningless" in light of the killings and Pakistan's reported release of postage stamps glorifying terrorism.
Khan replied to the news of the cancellation during his visit to the eastern Pakistani city of Lahore at the end of last month, saying: "I hope the Indian leadership will shun arrogance and hold (peace) talks with Pakistan."
Like this story? Share it with a friend!
You can share this story on social media: