Offer of friendship with India is no 'weakness' – Pakistan PM Imran Khan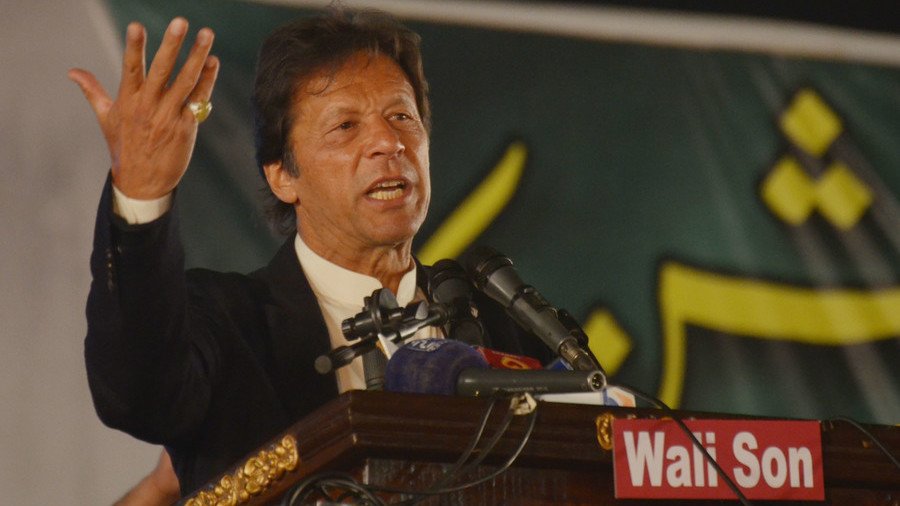 Pakistan's leader Imran Khan warned India that his offer of friendship should not be seen as "weakness," while urging India to abandon "arrogance" to enable peace talks.
Pakistan's prime minister made the comments in response to what he branded India's "arrogant" decision on Friday to cancel a meeting between the countries' foreign ministers in New York on the sidelines of the upcoming United Nations General Assembly (UNGA).
"I hope the Indian leadership will shun arrogance and hold (peace) talks with Pakistan," Khan said during his visit to the eastern Pakistani city of Lahore.
He went on:
"Our offer of friendship should not be considered as our weakness. The friendship between Pakistan and India will help overcome poverty."
India had last week agreed to a meeting with Pakistan in the US capital after Khan wrote a letter to his Indian counterpart Narendra Modi to ask him to resume talks for stability in the region.
But the Indian government U-turned on its decision on Friday over what is said was the "brutal" killing of three policemen in Kashmir at the hands of Hizbul Mujahideen militants.
READ MORE: India calls off meeting with Pakistan over 'brutal killing' of policemen in Kashmir
Indian Ministry of External Affairs (MEA) said the killings, as well as distribution of postage stamps purportedly "glorifying" terrorism, show the "evil agenda" of Pakistan and the "true face" of its PM, spokesperson Raveesh Kumar said.
On Saturday Khan took to Twitter to announce he is "disappointed at the arrogant and negative response by India", before stingingly adding: "However, all my life I have come across small men occupying big offices who do not have the vision to see the larger picture."
If you like this story, share it with a friend!
You can share this story on social media: