Instagram model guilty of savage road rage attack caught on dashcam (VIDEO)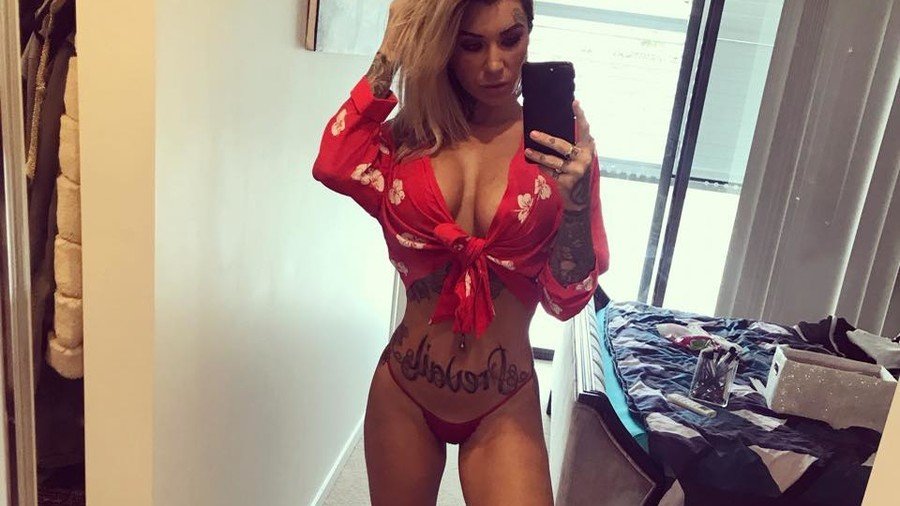 An Australian Instagram model was found guilty of beating a woman in a violent road rage incident. Allaina Jones, girlfriend of a former Hell's Angel, also bite the victim's face, yet walked free from court after the verdict.
Jones' vehicle swerved around another vehicle to overtake it on the side of a busy road in Robina, on the Gold Coast in May. Dashcam video shows its driver got out of her car and approached Jones' car when they were stopped at traffic lights.
A brutal fight broke out between the pair, with Jones seen throwing the other woman to the ground and delivering a series of intense blows, including stomping on her victim's head and biting her face.
Jones pled guilty to six charges including inflicting bodily harm, possessing drugs and drug utensils, obstructing police and non-abidance of traffic rules at Southport Magistrates Court on Tuesday. She was given a three months suspended sentence and was ordered to pay $1000 compensation to the woman she assaulted.
Jones, who also goes by the name Allaina Vader, is the partner of former Hells Angels biker Ben Geppert and former partner of Bandidos bikie John Fahey. Magistrate Pamela Dowse told the court she would have sentenced Vader to prison if she had not shown remorse.
If you like this story, share it with a friend!
You can share this story on social media: